In the 1980s, we were living in a material world, or at least that's what Madonna told us. Today, we're living in a mobile world, one where even people without a stable connection in their homes can dial into the internet through their cell phones.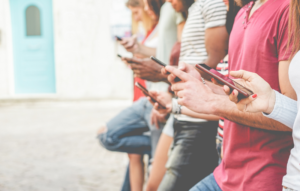 Pew's latest research conducted in mid-2019 indicated that 37 percent of U.S. adults mostly use their smartphones to go online, a figure that's nearly doubled since 2013. Factor in a year of quarantine, lockdowns, and volatile job markets, and the percent is likely to have increased further.
Dig deeper into the numbers, and we start to see the impact of mobile on age groups, with 58 percent of 18-to-29-year-olds going online mostly through a smartphone and 47 percent of those ages 30 to 49.
That right there represents a large cross-section of the working population, including both early and mid-career candidates.
Still, even though Pew asserted "these trends are part of a broader shift towards mobile technology that has changed the way people do everything from getting news to applying for jobs," many employers have yet to take note. 
Many employers remain reliant on a process designed for desktops, overlooking or even downright ignoring the mobile user experience. As the research shows, it's no longer enough to be mobile-friendly. You need to be mobile-first. More than that, you need to be mobile-forward.
What is mobile recruiting?
Once upon a time, mobile recruiting meant a job application that rendered properly across devices. Not anymore. Now, mobile recruiting accounts for mobile career pages, job ads, job postings, mobile recruitment applications, communication tools, and so on.
If it's part of recruiting, it's part of mobile recruiting. Ideally, it should be feasible for a candidate to start and finish the entire recruiting process from their smartphone. That includes finding opportunities, applying, uploading documents, chatting with recruiters, scheduling, interviewing, taking assessments, and ultimately, signing the offer letter.
This is within the realm of possibility given technology. It's up to talent acquisition teams to make it happen.
What's the benefit?
There are a few benefits to mobile recruiting. The first is the obvious improvement to the candidate experience. Centralizing the process from end to end makes it easy to stay engaged, up-to-date, and connected with the potential employer.
Looking for a job is stressful enough; the least companies can do is ensure things are simple, streamlined, and on one device. Then, there's equally important but often overlooked recruiter experience, which dovetails with the hiring manager experience.
A mobile flow creates just that, a flow, inspiring increased collaboration and faster turnaround. And finally, there are the technical perks. Intelligent solutions thrive on usage. The more we use these technologies, the smarter they become – by keeping candidates on their mobile devices and within the same systems, the better the data and insights.
What's there to know?
For starters, mobile recruiting should mirror online recruiting, with the smaller device size in mind – the countless form fields and requests to input the same information listed on the resume again and again won't fly.
Real estate is limited, so you need to collect what's needed and move on. Chat functionality in the form of text messaging can help, asking candidates questions and populating the application with their responses.
That will also work to speed up screening, reducing the hiring cycles and filtering based on a role's specific requirements. Through more effective communication, recruiters gain time back in their day. Time otherwise spent developing talent pools and building out stronger relationships.
Automation enables seamless transitions from step to step, keeping interactions secure and compliant along the way.  
Leading the way
Prioritizing mobile doesn't mean creating a wholly separate approach to recruiting. The purpose of mobile recruiting is to reach a higher number of candidates across different devices, a mission that becomes increasingly challenging depending on the industry or geography involved.
It's about translating your existing process onto those different devices through a series of APIs and integrations. You want to enhance your tech stack, not supplant it. Why? Because if and when a candidate wants to move off one device and onto another, you want to keep hiring as cohesive as possible.
Some candidates keep their entire lives on their phones. They rely on it to stay organized and know when they have an interview scheduled or if they have an assessment to complete.
Others might start in one spot and then move to another to finish. Maintaining the process with mobile in mind supports communication and collaboration between candidates, recruiters, and hiring managers – and the more everyone can work together, the better the overall experience, the better the outcomes.
---
Authors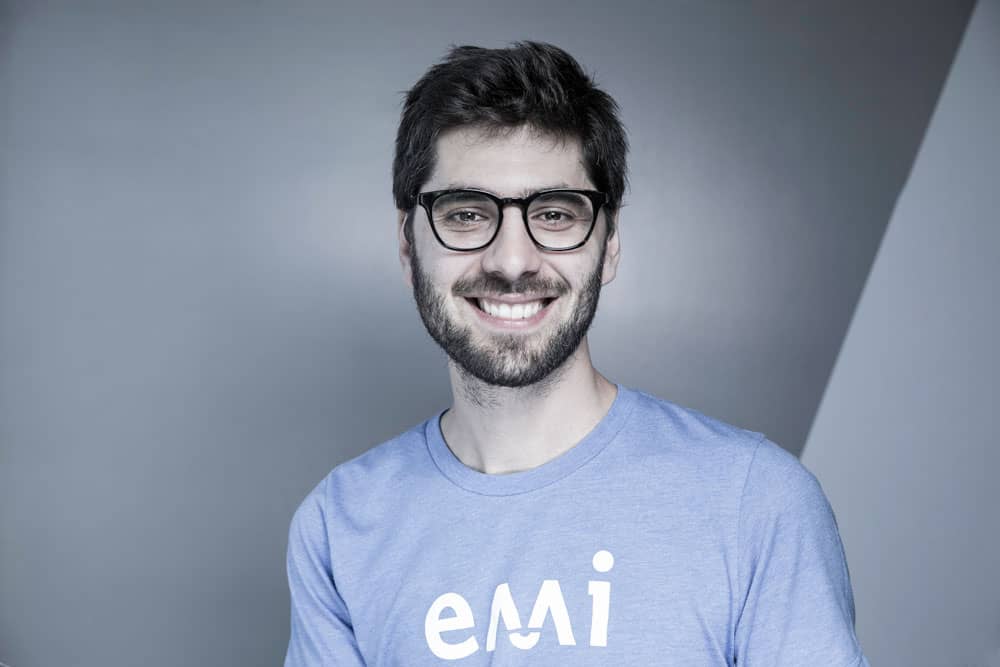 Mateo Cavasotto holds a Bachelor's degree in Industrial Engineering. He worked at Quasar Ventures, helping entrepreneurs develop their ideas, business models, and capital raising processes. He was also Country Manager at Trocafone, where he was in charge of launching operations in the Argentinian market. In 2017 he started Emi Labs with his partner Andrés Arslanian. He now serves as CEO of Emi Labs and is seeking to revolutionize the way we engage with and hire, blue-collar workers across the globe.
Recruit Smarter
Weekly news and industry insights delivered straight to your inbox.