Most employers want to offer a great onboarding experience, one that welcomes new hires into the organization and makes them feel like part of the team, but outdated processes and out-of-date technology have stopped them – until now.
During a recent webinar, William Tincup, President and Editor-at-Large for RecruitingDaily, joined Socrates to talk through common challenges within onboarding and how employers can overcome these obstacles to create a streamlined process that feels personalized.
Here are some key findings from our discussion:  
Onboarding requires alignment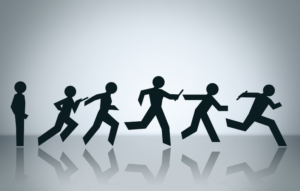 The employee experience starts with recruiting, not on day one. Tincup shared that pre-COVID, "Onboarding was the line of demarcation between talent acquisition and human resources."
He explained that TA finds the candidates, gets them to apply, does the interviews and assessments, and delivers the offer letter before passing the baton over the HR. Then, all of a sudden, it's up to HR to carry the baton and take this newly minted hire on through the employee experience.
For companies to take onboarding to the next level, they need to align stakeholders and activities from pre-boarding on.
It's more than a checklist 
There are the perfunctory parts of onboarding. The forms to fill out, trainings to complete, a laptop to set up, and so on. But at some point, Tincup said, companies depersonalized the employee side of the business, implementing master checklists on the front end and the back.
That means learning more about candidates and, in turn, employees – beyond their birthday. The cake in the break room is table stakes.
Companies need to consider family structure, anniversaries, hobbies, career goals, and the line, and then use this information to create an experience that supports the whole person coming into work.
Moments matter most 
Eventually, whether it's two months or two years in, there comes the time to reflect on the hire, from the company and employer perspective, as well as the employee perspective.
When this happens, most of us gravitate towards the moments that mattered most – the ones that stuck out – good or bad. To make onboarding part of the good, think about how to make the transition smoother for a new hire.
Tincup gave an example from a recent conversation with a company that sends an "office in a box." Everything from the desk and mat to microphone and lighting. Imagine if every day was that easy.
Digital experiences are people's experience
Technology success means more than having a working computer. As Tincup said, "it's bi-directional," meaning that the company wants to give employees the opportunity to learn about the organization as they start, and employees want the chance to get to know the company and its many nuances throughout their tenure.
Employers must recognize the value of digital experiences from every day to those moments that matter most. That means giving employees straightforward answers to questions about corporate values, healthcare and benefits, paid leave options, and safety policies, to name a few.  
Collect feedback
In our conversation, we tackled the potential for increased turnover on the other side of the pandemic. Here, Tincup offered multiple takes, floating the idea of "stay interviews" as a way to understand what keeps employees retained within a company and how their experience might inform onboarding for others.
Like an exit interview, a stay interview gives the company to hear about how processes function in terms of user experience. It's also the chance to connect or reconnect with employees who might otherwise weigh their options or think about finding a new job.
Reframe the narrative
Tincup posed the question, "What should we stop doing in onboarding?" which opened the discussion up to the elephant in the room: what will the world look like post-COVID? By now, most will agree the pandemic has reframed the way we think about life, but no one is quite sure what that means for work.
Tincup urged attendees to take this to heart and begin to process the experience. He gave the example of business travel, something he did almost constantly in the before times. Tincup openly admitted that wouldn't be the case anymore, adding, "It's going to have to take something really, really compelling to get me on a plane."
These slight shifts will add up to significant changes.
That's just scratching the surface of what got covered. Lucky for you, there's still time to access the webinar recording, on-demand, and soak in all the other pearls of wisdom Tincup offered – and if your company is thinking now's the time to improve onboarding, that's a lot of knowledge to leave on the table.
---
Authors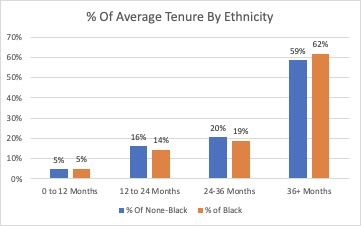 Melissa Swisher is co-founder and Chief Revenue Officer of Socrates.ai, overseeing its growth, go-to-market strategy, partnerships, customer retention, and more. She's an accomplished executive with two decades of groundbreaking results in the human resources and benefits technology space. Melissa's expertise includes scaling startup organizations and delivering consistent years of triple-digit growth. In addition to serving as Global Vice President of Sales & Marketing for Aasonn, Melissa was Vice President of Sales at both SuccessFactors and Castlight Health, helping drive these organizations towards IPO. Before SuccessFactors, Melissa spent nearly a decade at ADP in multiple sales leadership roles.
Recruit Smarter
Weekly news and industry insights delivered straight to your inbox.