This past spring in Philadelphia, I had the honor to serve as the emcee for the 2014 iTalent HR Technology Competition, thrown in conjunction with the Human Resources Outsourcing Association's HRO Today North America Summit in Philadelphia. The competition was a little like Shark Tank meets Ted: the five finalists were given seven minutes to present their product, business plan and case use for how their tool or technology can help solve real recruiting and HR challenges.
The judging panel, an esteemed mix of venture capitalists, Wharton academics, and technology writers, were each given 100,000 theoretical shares to invest across the five finalists presenting, choosing their portfolio selections based on the product's viability, innovation, market need and overall pitch.  The stakes were pretty high, as was the competition – the five finalists were selected out of over 30 submissions from some of the HR technology industry's leading brands.
My job was mainly cracking jokes and serving as the official time keeper, so I didn't get any say in the vote (except to tabulate it, which doesn't bode well for our industry when one of the more prestigious recognition's balloting is put in the hands of someone who last took math as a high school sophomore).  But among the heavy hitters on the docket that day, one presentation that really stood out for me – and got my inner tech geek going – was Jibe.
That's because while big data easily swept buzzword bingo at the competition as both a feature set and solution sales point, par for the course in an industry seemingly obsessed with this ubiquitous and obnoxious concept, CEO Joe Essenfeld actually made big data sound like a real, tangible and actionable concept – and a real opportunity for recruiting and talent acquisition.
Despite hitting the market as one of the manifold marketers of mobile recruiting solutions, Jibe has evolved, moving its focus from platform-specific optimization to cross-platform analytics and what they call "recruiting intelligence," which is really an integrated approach to big data that's system and service agnostic.  By developing a solution designed to measure every step of the process, from job board distribution and efficacy to candidate experience and application optimization, Jibe solves one of the most challenging problems with recruiting analytics by aggregating and standardizing analytics and metrics from across disparate systems and point solutions into a single, simple dashboard that makes for more informed decision making – and better recruiting results.
Even in the seemingly short seven minutes Jibe was allotted, Essenfeld made big data seem like an actual business need rather than an amorphous buzzword by focusing on big data as an outcome rather than an input – and whether or not his product delivers on its promise for more actionable analytics, their pitch was pretty convincing.  So much so that I took a few minutes afterwards to do a deeper dive with Essenfeld into the current state and future potential of recruitment analytics, the evolution of Jibe and what's next on their roadmap, and some of the most significant trends or topics he feels are affecting the ability of employers to attract and retain top talent.
Fortunately, Peter Clayton from Total Picture Radio happened to be on hand with a pretty nice video camera and some professional production equipment, so check out the video below to watch our entire conversation:
 "We Hate Big Data."
Because the definition of "big data," ironically, seems sweepingly applied and subjectively defined, I wanted to make sure to ask Essenfeld what, exactly, the working definition of 'big data' was at Jibe, since their evolving product suite seemed predicated on predictive analytics.  His answer was surprising, and, I'll admit, pretty refreshing from someone whose big data play has attracted approximately $41 million in venture capital to date, including a $20 million Series C round in late May.
"We hate big data," said Essenfeld (and getting a fist pump and an 'amen' from me, of course).  "I think big data is really hard to process.  What we want to look at is data that's relevant.  If we can take a big pool of data and track some meaningful metrics that help people do their job better, or more effectively, that's a win.  So the idea of just having this big data solution is something we shy away from, because we're much more focused on user experience."
That user experience involves not only a clean, intuitive interface and dashboarding, but also helping recruiters simplify the often difficult process of aggregating data from multiple systems, offering Jibe users a place to bring these disparate data sources together for easier interpretation and more meaningful insights.  While the need depends on the user, Essenfeld said, talent acquisition professionals are increasingly using the solution to analyze their talent pipelines for better insight into the hiring process as well as measuring sources, from job boards to search engine advertising, to track traffic and measure the ROI of their recruitment marketing spend, among many other potential case uses Essenfeld indicated clients are already deploying the solution to solve.
What's next for Jibe? In the wake of essentially doubling its valuation next quarter and growing its New York based staff to 90 employees (a hiring frenzy expected to continue for the foreseeable future), what started out as a mobile platform has morphed into a more robust solution that's increasingly able to offer improved reporting capabilities through integrations with most major HCM and ATS systems as well as a suite that offers built-in referral capabilities, search and mobile optimization tools as well as a centralized repository for candidate data, all in a single solution.
"We simplify talent acquisition intelligently," said Essenfeld when asked to describe his fairly complex SaaS solution in 140 characters or less.  And it's pretty simple to see why the market – and clients – are so excited about Jibe and its long term prospects as an emerging player in an increasingly competitive, increasingly crucial and increasingly lucrative market for integrated talent technologies.
For more information on Jibe, click here.
---
---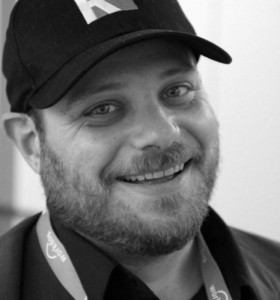 Matt serves as Chief Content Officer and Global Thought Leadership Head for Allegis Global Solutions and is a partner for RecruitingDaily the industry leading online publication for Recruiting and HR Tech. With a unique background that includes HR, blogging and social media, Matt Charney is a key influencer in recruiting and a self-described "kick-butt marketing and communications professional."
Recruit Smarter
Weekly news and industry insights delivered straight to your inbox.