It's the Conversions, Stupid
Candidate conversion metrics are crucial to your successful hiring process. The reason is simple: What you don't measure you can't improve. Without studying conversion rates with the help of efficient AI-enabled recruiting tools and platforms you will still know that you hired five new developers, but you might not be aware that it took twice the time as your competitors, and that you had to interview three times as many candidates to find the right ones. You might also not realize that your employee referrals were responsible for three of the five, or that your job tweet didn't deliver any candidates. Knowing all these things could reshape your next recruiting effort.
What is a recruiting conversion?
Simply put, conversion tracks success. If XYZ Accounting Services reaches out with a job post to 300 college students as they are job searching online, the number of the students that apply, calculated as a percentage of all 300 students contacted, is the conversion rate. Sixty student applications would, thus, be a 20 percent conversion rate.
We've put together a list of crucial conversion rates, with thoughts on how to maximize your success at each stage.
First engagement to career action – This is the point at which a candidate interacts with your company for the first time, compared with the number of these folks who respond to a career call to action as a result. Notice we did not say interact with your company for job purposes. That's because everything you do, all your branding, should include a career call to action. Every news release should, in its boilerplate, offer a link to career opportunities. The display of each product blog post could include a burst of job announcements, for example. The conversion here is the ratio of prospective candidates who access any information about and by your firm and respond by clicking on or otherwise accessing the job-opening content.
To grow this ratio, you need compelling career content. Rather than just "here's the job" your approach might be "Stuck in a work rut? Want to grow?" or "Want to learn coding? We have great on-the-job training." HackerRank, in its 2018 study of what developers want from their jobs, determined that these IT folks sought career growth, with the opportunity to attend developer conferences. So perhaps your call to action might be: "Did you make it to SXSW? 10 of our programmers did. We might send you next!" and a link to the job description. Universum research with Oleeo also found that students in the US valued having leaders who will support their development, a creative and dynamic work environment and high feature earnings as their top 3 drivers for choosing an employer.  So, it is important that you try one approach, track its conversion. If it's not acceptable, change your copy and keep doing this. Make sure you're tracking specific to each source as well, to decide which sources to boost and which to cut back or even eliminate.
Application Access to Completion – This compares the number of candidates who start a job application and the number who complete it. This is one of the most crucial conversions, as studies show that two of every three candidates start an application but leave it without finishing. They abandon the process primarily because it's too lengthy and / or too cumbersome.
"Candidates expect things to work, and to be quickly responsive," Glassdoor product marketing manager Kira Federer said on the "Inside the Candidate's Head" Webinar. "Candidates have many choices; we have to convince them to consider us."
The two crucial elements of appeal, according to Federer, are a compelling brand message, and an exceptional candidate experience.
If you find candidate's leaving your application, have a few employees who hold the same or similar positions test the process. Tweak by way of their feedback.
Mobile optimize and smartphone-enable your application process. Keep candidates engaged with one-way on-demand video assessments by way of HireVue , Launchpad or Cammio, and gamification with the help of Pymetrics , Arctic Shores or Cut-e. Introduce natural-language-protocol chatbots at drop-off points, to prompt with offers to answer questions.
Interview Invitation to Acceptance – The ratio of those candidates who passed screening and were invited to an interview, and those who accepted and scheduled the interview. Important factors here are the level of engagement and transparency you've had with the candidates, and the time it took to go from application to invitation. Nor are these factors relevant only to this conversion stage.
"By the time the candidate has engaged with us for the first time, they've given us permission to reach out," said Federer. "We must continuously provide value. Even before we believe we're going to make an offer, we must find a way to be of benefit."
Recruiters must move quickly, verify receipt of each communication, be clear about timeframe at each step of the process, and keep their contact promises.
Federer suggested that a recruiter might say, "The process from application to offer is usually about two weeks. Does that work for you?" Should the candidate reply, "I have another offer, and they're expecting an answer by Monday" then the recruiter knows to expedite this candidate's application.
What's also important here, especially with passive candidates, is that the scheduling process be quick, easy and mobile optimized. Vendors such as BulkSMS, TextRecruit and My Ally power bulk SMS contacts, and NLP scheduling for SMS, chat and / or email.
Interview Schedule to Show – This is a comparison of those who scheduled an interview and those who either cancelled or didn't show. So many factors could come into play here, including the lag time between scheduling and interview date, recruiter engagement of candidate during this stage, and competitive offers. Should candidates cancel, your having engaged well will give you an easier approach to them, to ask the uncomfortable question: "Why'd you change your mind?"
Federer suggested that recruiters reach out to the candidate the night before the interview to ask if they had questions. If it's someone who's traveling for the interview, send them information on great local places to eat, she said.  
Job Offer to Acceptance – This is a comparison of those offered a job and those who accepted the offer. Factors to study include level, frequency and timing of your engagement with the candidate, clarity of offer, and value of competitive offers. Study your job descriptions and job posts, and tweak as needed. Make sure that your candidates are engaging with your current recently-hired employees. Encourage these employees to create day-in-the-life videos, and share those on review sites such as Glassdoor and Kununu.
Continued engagement will open the door for you to comfortably ask, "Why'd you say no?"
Oleeo has some excellent tips on how to engage candidates after the interview, including a request that they participate in a survey that evaluates their interviewers.  
Candidates to Later Hires or Referrals – Not a standard conversion rate, this is nevertheless an important metric to study. It looks at the number of applicants that were considered for positions, were not immediately hired, but were offered an alternate position later, or who ended up referring someone else who was offered a position. This metric studies your ability to evolve your recruitment from post-and-pray to an ongoing talent database. Crucial to making this work for you are robust CRM and ATS systems such as Oleeo, an enticing and interactive online talent community, perhaps a reward-driven non-employee referral program (NERP),and ongoing engagement with those not hired the first time around.
Drafted customer success manager Aubrie Przybysz extols the benefits of external referrals. Her company is dedicated to making them work for its employer clients.
"A NERP adds everyone who looks at the job posting in the first place into your recruitment team – and that's a great deal cheaper than hiring a third-party recruiting agency," she posted on Hubspot.
Conversion metrics are a crucial part of improving your recruitment process. Beyond tracking well, you must frequently study the rates, and, based on those results, tweak sources, content and other parts of the process as needed. Your timeliness and efficiency will need to rely heavily on AI-empowered vendors that can expedite, clarify, and organize your efforts. 
---
Authors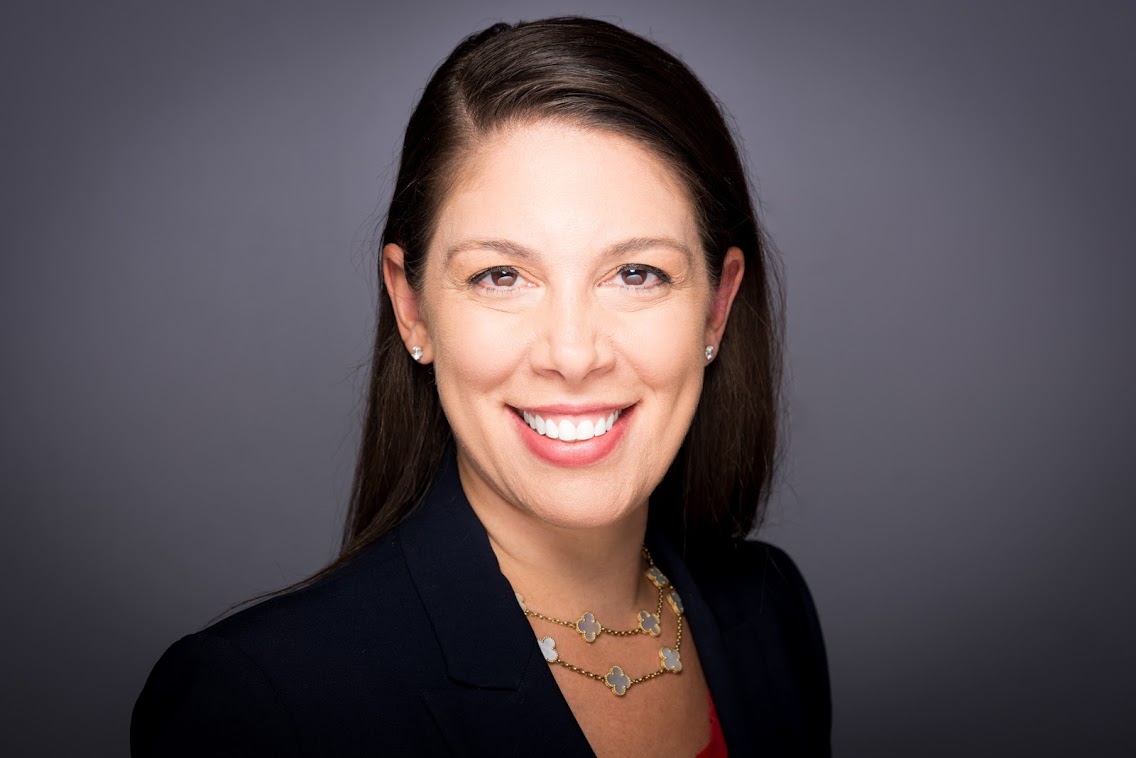 Jeanette Maister is Managing Director and Head of Americas at Oleeo. At Oleeo, Maister drives growth, influences the product and helps customers leverage technology to transform their recruiting efforts.  Prior to Oleeo, Jeanette spent most of her career as a recruiting practitioner holding leadership roles at Credit Suisse, Lehman Brothers, IBM, and Gartner. A graduate of Washington University in St. Louis with an MBA in Management from Columbia Business School, Jeanette was recognized as a 2018 IT Women of the Year finalist. She also received the Stevie silver 2017 Female Executive of the Year and the 2017 SmartCEO Brava Award.
Recruit Smarter
Weekly news and industry insights delivered straight to your inbox.