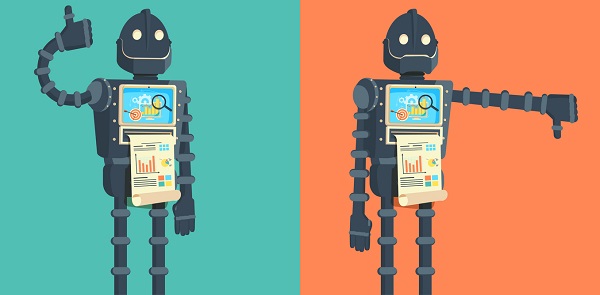 Back at HR Tech I got the chance to speak with the CEO of HireVue, which is a bad-ass-enough video hiring tool that we've heard other suites who have video components tell their customers, "No, go use HireVue if video interviewing is your play."
That begs the question: is it your play?
HireVue has some impressive numbers. They've got about 8M video interviews in their database (and growing), and video interviews have two majorly distinct advantages over non-video interviews (actually, three):
They're cheaper, especially for late-stage interviews — because they don't involve flights, hotel rooms, and food reimbursements for candidates
They read emotional context better than anything we have, probably
The elephant in the room is bias. Ever since video interviews started getting to scale, there have been concerns around bias — even though experts lack consensus on how big a problem bias and discrimination really is via video interviews.
The picture is unclear — and when things are unclear in companies, decisions tend to get made around cost. Video interviewing helps with cost. As such, video interviewing is probably here to stay — and will keep scaling.
HireVue doubled down
Now they have a new product that helps reimagine pre-hire assessments. It's very AI-driven, which is all the rage in the space these days. AI can help you — or at least it's marketed around the idea of — "finding the needle in the haystack." This marketing slogan sometimes glosses over the idea that recruiting is still largely a human-to-human profession, and a lot of recruiters simply aren't that great, and won't be made better by tech. We can scoff "Well, those are the ones that will be replaced!" and perhaps that's true. I don't think anyone fully knows that landscape at present, even if everyone and their dog walker's mom has a prediction.
HireVue also works with MindX on game-based sourcing, and one thing notable there is the future of assessments. Assessments often suck, in that they don't prove anything about "X-candidate would be better than Y-candidate." What if they actually did? That's a disruptive game-changer in multiple industries. There's a lot of money to be made in making assessments better. I was actually surprised a little bit how little focus at HR Tech conventions is paid to assessments. It's usually about the flashy new term (that's currently AI). But with CNBC saying this year that "even Silicon Valley can't remove the bias from hiring," and that statement being deeply tied to the flaws of AI in preventing bias, I think we should double down more on assessments (which everyone has been using for generations but mostly not using well) as opposed to AI (which is only recently normative and secretly terrifies lots in the recruiting space).
One thing HireVue CEO Kevin Parker did mention at HR Tech — that we can all probably agree with — is that "HR receives by far the least tech of most departments, and that needs to change." It does, indeed. But sometimes I think we're thinking about it wrong. Tech won't make managers better, and managers are often the problem. Tech can help with removing task work that prevents true productivity. Tech might be able to help with assessments. Tech might be able to find the needle in the haystack, but let's avoid all 32 year-old, Cornell-educated, white needles. Naw mean? Tech is a part of the process. It's not everything. But HireVue's data position and game incorporation is still a noble play.
---
Authors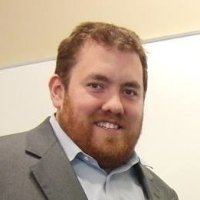 Originally from New York City, Ted Bauer currently lives in Fort Worth, Texas. He's a writer and editor for RecruitingDaily who focuses on leadership, management, HR, recruiting, marketing, and the future of work. His popular blog, The Context of Things, has a simple premise -- how to improve work. Ted has a Bachelors in Psychology from Georgetown and a Masters in Organizational Development from the University of Minnesota. In addition to various blogging and ghost-writing gigs, he's also worked for brands such as McKesson, PBS, ESPN, and more. You can follow Ted on Twitter @tedbauer2003, connect with him on LinkedIn, or reach him on email at [email protected]
Recruit Smarter
Weekly news and industry insights delivered straight to your inbox.