It's estimated there are approximately 28,000 companies competing in the HR Technology space, and some mornings, opening my inbox feels a little like I'm being bombarded by every single one of them simultaneously.
You know the feeling – those mornings when you seem to be taking a page from Pandora, unleashing all the evils of the world simply by opening up your inbox.
Every single one of these manifold messages want me to do something, and most of the time, this consists of doing a demo or setting up a time to speak to some sales guy (as if). The calls to action, mostly, are nothing but noise, and the din can be deafening. Recruiters, you know what I'm talking about.
Of course, then you go to a search engine or social network, and you're served up display ads from the exact same vendors you were shirking touting the exact same call to action you ignored in the first place.
It's been said that "the best minds of our generation are being wasted thinking of new and different ways to get people to click on links," and there's some truth to that. Thing is, we go into our inboxes and open our web browsers expecting to ignore many of the marketing messages that come our way. The fact is most marketing messages are just not all that good.
It doesn't have to be this way, by the way.
Why Candidates Aren't Clicking: A Recruiting Call To Action
Now, take a moment and think about the messages and outreach that you look forward to actually opening when it arrives in your inbox, and the company or provider responsible for creating these anomalies of actually compelling content.
Why do you listen to them and how did you find them in the first place?
In most nearly every imaginable case, it's because you they add value, and in doing so, have instilled at least the tiniest bit of trust in the fact that they actually know their stuff.
They are writing about topics you care about, always teaching you something new and demonstrate subject matter expertise time and time again. They've become a resource to you and have been able to cut through the noise because of it.
Now, imagine how candidates, passive or active, must feel when looking for their next opportunity online. It looks very similar. They keep seeing the same crappy job descriptions or career related copy over and over.
Whether that's the AdWords served up in the results of the 85% of job searches that start with a search engine, or an automated job alert feed of irrelevant results sent straight to their inbox, candidates won't respond to any call to action if it's not compelling enough to do so in the first place.
And the few that do click through – and go through the gauntlet of your draconian application process – probably never heard back from a recruiter, but likely still get served the same targeted ads and segmented e-mails that just pour salt on the wound of a crappy candidate experience.
House of Pain: The Jump Around Adding Value
No wonder 19% of job seekers said they'd rather wait at the DMV than apply to a job. After all, candidates face the same deluge of marketing messages in their inboxes every single day, and do what they've been trained to do as consumers – ignore all but the best and most relevant of results.
And chances are, your recruitment marketing messaging is falling on deaf ears, contributing to the noise instead of cutting through it.
The goal of all of these recruiting efforts, presumably, is to build and accelerate a pipeline of qualified candidates and nurture them from passive leads to actual applicants to ultimately new hires.
But no matter how big your database might be, no matter how many followers or friends you've acquired on social media, no matter how many candidates have opted into employer related e-mails, if you're not adding value to the candidate through their journey, it doesn't matter what medium you are using because your message sucks.
If you want to get results from any of these marketing initiatives, you've got to reciprocate with more than a periodic e-mail that's nothing more than a list of job titles or automated tweets sent directly from your ATS to your careers account. You need to provide a message that matters and adds value to the candidates you are trying to attract.
Meet Inbound Marketing.
I
've got a news flash for you – the old school online recruiting that's becoming more or less omnipotent is creating a ton of candidate fatigue, resulting in diminishing returns and recruiting related ROI.
If the message you're sending can't make a candidate care enough to click, then you're wasting everyone's time – and likely burning a ton of brand-related good will in the process, particularly passive candidates, which surveys show is about 85% of today's workforce.
No matter how active a job seeker's particular level of interest might be, the bottom line is that there are some proven tactics to make sure that those candidates are being attracted, instead of repelled, by your online recruiting and employer branding initiatives.
These tested, targeted techniques guarantee when choosing what to click, the candidates you'd choose for jobs choose to click through – and apply – to yours. This isn't a tough concept, but let's review this again. Marketing works when content adds value – it fails when all you've got is another ask. You might as well be a Nigerian prince for the kind of results taking without giving is going to generate. That's where inbound comes in.
Recruiters, meet inbound marketing.
Put simply, "inbound marketing" is creating compelling online content for the purposes of attracting qualified leads to a product or service. If you've ever filled out a form on the web, downloaded a white paper or registered for a webinar – you've experienced inbound marketing in action.
Same goes for if you've applied for a job or subscribed to a talent network, community or simply a job alert list. Or read a blog post like this one, for that matter. If you're reading this, you've got proof that inbound marketing works.
3 Reasons Recruiters Should Care About Inbound Marketing
If you invest in inbound marketing instead of blindly serving up irrelevant and impersonal crappy career copy, you'll soon see the recruiting ROI.
Here are 3 reasons inbound marketing works for recruiting – and why every organization should at least be considering investing in this critical core competency to stay a step ahead of the competition – and top of mind with top talent, too.
1. The Consumer/Candidate Connection: The fact is, the consumer and candidate experience are almost completely congruent, with a slightly differentiated call to action. That's why treating candidates as consumers of career related content is so important, strategically speaking.
Making sure your message gets heard means standing out from the competition – and the noise – which means adding value instead of simply advertising open jobs. Top talent might not even know they're looking for jobs yet, which is why it's up to your content to convince them.
Never hard sell – there's no bigger turn off than looking desperate, which is probably what how your recruitment marketing is coming across in a market where you need them worse than they need you.
2. Process Alignment: Inbound marketing's process almost perfectly aligns with the hiring process pretty much every recruiting organization out there already has in place.
From sourcing to candidate development to extending an offer, inbound marketing actually augments and extends your existing recruiting related processes and initiatives rather than replacing or replicating them. This means that inbound marketing is easy to implement and tie into every stage of the hiring cycle – and continuously drive meaningful results by continuously delivering meaningful content specifically targeted to their stage in the process.
Of course, in recruiting, the process doesn't stop with an accepted offer, and inbound marketing extends to increased referrals, employee engagement, improved onboarding and ultimately, better retention (commonly called 'renewals' in the marketing world).
3. Work Smarter, Not Harder: It's becoming increasingly important for recruiters to adopt analytics, and inbound marketing's emphasis on constant measurement and optimization can provide employers with meaningful metrics on the data that matters most in terms of candidate attraction and conversion.
From improving cost per hire and time to fill by improving incoming applicant flow and response rates to recruitment marketing initiatives that you've already got in place, inbound marketing turns the data you're already generating into the insights required for actionable analytics. The cool thing is, not only does inbound marketing work, but it very explicitly has the numbers to back it up, too.
I know a lot of you out there are thinking this is just another BS buzzword or another trending topic that doesn't translate to the trenches, and I feel you.
But you've got to trust me when I tell you that inbound marketing matters – and it's something that every recruiter really needs to know if they want to stay top of mind in the minds of top talent.
The Recruiter's Guide To Inbound Marketing
To learn what recruiters actually need to know to actually use inbound marketing, make sure to check out my new e-book, "The Recruiter's Guide to Inbound Marketing."
Because, obviously, I just can't sum it all up in a single blog post – which is why this all inclusive guide to inbound just for recruiters is definitely worth a read.
Unlike, say, your current recruiting or careers related content.
Click here and get your free copy sent straight to your inbox. It doesn't suck – and will actually give you the tools and tips every talent pro needs to know to transform inbound marketing theory into real recruiting best practices. Promise.
Editor's Note: Recruiting Daily was compensated for this post. We have to say that, but it's just part of a bigger campaign with our partners at Smashfly around the intersection of recruiting and marketing.
We appreciate their support – and the always awesome content they're curating & creating on recruitment marketing over at the Smashfly Blog.
---
---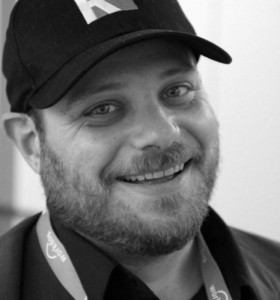 Matt serves as Chief Content Officer and Global Thought Leadership Head for Allegis Global Solutions and is a partner for RecruitingDaily the industry leading online publication for Recruiting and HR Tech. With a unique background that includes HR, blogging and social media, Matt Charney is a key influencer in recruiting and a self-described "kick-butt marketing and communications professional."
Recruit Smarter
Weekly news and industry insights delivered straight to your inbox.