It's no secret that 2020 probably didn't turn out the way you or your organization expected, especially when you were drawing up plans and drafting budgets way back when. Few industries and companies were left unscathed (though folks like Zoom, Amazon, and DoorDash may feel differently).
Even so, by taking stock of the craziness experienced and focusing on the data, it's clear there are lessons to learn – lessons around the metrics, measurement, and KPIs likely to support recruiting success going forward.  
But after nearly a year of navigating pandemic conditions, we need to acknowledge the big learning of this experience: nothing is certain.
If you haven't already factored the unexpected into this year's recruiting budget, start by taking a quick look back to explore the following (and if you have, feel free to jump on down to the next section).
Monthly and quarterly cost-per-hire over the last 12 months.
Chances are there were some peaks and valleys, especially during the calls to lockdown and shelter in place that many areas experienced.
Your top-performing recruitment methods and sources. 
Once upon a time, this might have meant in-person events and career fairs. Now you might be making headway with paid ads and social media. Prioritize accordingly.
Monthly costs associated with recruiting for the past year. 
That should include the obvious costs such as background checks and candidate screening plus anything "hidden" like relocation fees or technology licenses.
The average time it took to fill each position. 
The labor market shifted dramatically, and yet, because of an increase in candidate volume, many teams are taking longer to hire. So, are you spending more or less time to find talent?
The status of existing tech investments.
Gartner found that COVID-19 significantly delayed most tech deployments, leaving teams to work with what they had. Is it time to upgrade? Check to see if your current solutions align with your current goals.
Digging into the Numbers
Knowing the answers to these questions will help put numbers behind initiatives – once you know what that means, which for many though, is easier said than done. The use of adaptable, data-driven methods, like programmatic, will further support these, particularly when it comes to digging into the results and adjusting as needed.
Given the likelihood that we'll witness more of the volatility in the coming months, KPIs such as cost-per-hire, time to hire, and quality of hire will prove particularly useful.
A programmatic approach to job advertising allows you to make decisions about where you're investing your resources and energy while providing a real-time look at various engagement metrics.
Using this example, here's how to look at the three KPIs mentioned above in an actionable context:  
1. Cost-per-hire (CPH)
Programmatic recruiting is built so that, in a single click, job listings post to hundreds of sites. Natural language processing "reads" and classifies the job ad description, while historical data finds the best sources based on the job type.
This adds precision to the process, allocating costs, setting limits on the number of applied, and leveraging predictive data to maximize spend.
That is to say, programmatic goes beyond the simple deployment of ads and enables real-time autonomous decisioning and intelligence based on campaign performance – provided someone qualified is looking at the numbers (it isn't a given that everyone will know what to do with this information).
In turn, you reduce CPH across all jobs, rather than having to nickel and dime along the way.
2. Time to hire
With the number of candidates on the market, you may be receiving too many applications, delaying the process. To avoid this, you want to hit the right distribution methods with the right messaging faster to attract the right candidates and repel the wrong ones.
AI and automation found in programmatic technologies create variants for you while tracking down that right source. Over time, campaigns get smarter and learn what performs best, helping you filter through the applicants and move onto screening and scheduling, and ultimately, hiring.
3. Quality of hire
Quality can be harder to pin down, especially since there are no guarantees that a candidate will work out. There are, however, two factors that determine quality hiring: the biases and actions of the hiring team, and the technology that delivers the candidates. These need to be measured separately and together to identify trends and differences among and between hiring teams.
Likewise, measurable factors embedded in programmatic, like conversions, can speak to what's working and what's not. The better your targeting, the better your outcomes, and gaining access to the historical performance of job ads will determine where you need to be.
Once there, you'll see time and cost savings as well as improvements to the effectiveness of your efforts.
In Closing
Programmatic works to optimize your recruiting budget by honing in on KPIs and creating efficient pathways to talent.
Of course, other factors are likely to impact your plans, some easy to predict and others completely unforeseen. But with programmatic you are better armed to make budget adjustments in this volatile market.
Developing a budget goes back to figuring out what you want versus what you need.
Concentrating on a few useful metrics, rather than boiling the ocean month after month and year after year, will enhance your ROI and find your team better equipped to handle whatever the future holds.
---
Authors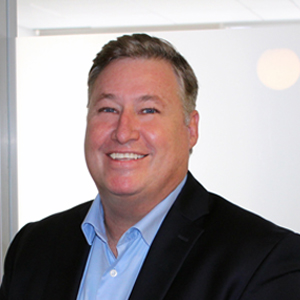 Terry Baker is President and CEO of PandoLogic, bringing more than 20 years of experience managing high growth companies to his role. His career in online recruitment and online media has included helping companies reach critical mass and global coverage through business development, direct sales and channel development, M&A, marketing, and product management. Before joining PandoLogic, he was the founder and CEO of Amped Market Place Inc., a strategic partner to online media companies that provides services to amplify traffic, audience, and revenue. Earlier in his career, he held executive leadership roles at Adicio Inc., Advanced Recruiting Technology Inc. and Hire.com. Baker is a founding member of the Board of Directors of the HR-XML International Consortium (now known as HR Open Standards) and was instrumental in its global expansion. A frequent speaker in the U.S. and internationally, he has presented at conferences hosted by NAA, OnRec, Editor & Publisher, Folio, ICMA and IAEWS. Baker holds an MBA in Marketing and a B.S. in Information Systems from San Diego State University.
Recruit Smarter
Weekly news and industry insights delivered straight to your inbox.