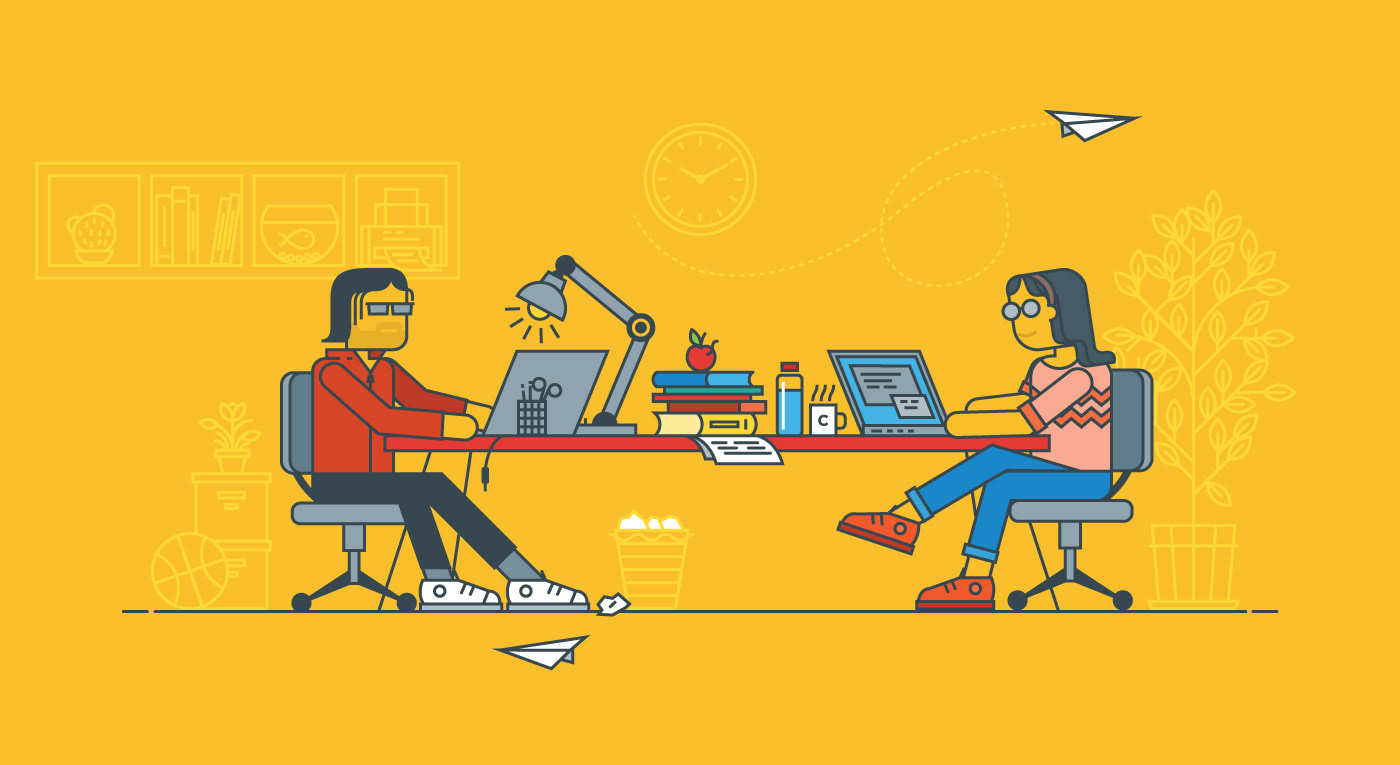 Two of every three companies of 250 or more employees the world over struggle to fill critical IT positions, according to Manpower. Smaller firms are faring a bit better, with about 46 percent of jobs staying vacant. Part of the problem is that these skilled, in-demand employees are easily lured from their current gig for one that is more inclusive, pays better, offers greater challenge, improves their work / life balance, provides better health benefits, and / or makes them feel more appreciated.
According to Experis Engineering's 2017 Focus on Engineering white paper, only 22 percent of engineer respondents were determined to stay with their current employer. Thirty-three percent of them intended to find a new employer, while another 31 percent were on the fence about it.
Recruiting for coders, programmers, developers, engineers and other IT staff must then be smart, efficient, long-range, and ongoing. It must focus on engaging with passive candidates.
Sourcing coders
Sourcing, the first recruitment step, is about finding qualified individuals, and showing them the appeal of applying to your firm. It's about branding and engagement.
While it includes the traditional job-posting process, the bulk of the sourcing must be far more proactive and long-range. Why? Because most prospects aren't actively looking. At least 65 percent of all candidates are passive, LinkedIn says; specific to developers, that number jumps to 84 percent.  
Finding them must be about going where they are.
Where to find coders
IT folks often work remotely, but that doesn't always mean they're at home hanging out in their PJs cracking code. If they get lonely, or want to pick other brains, they head often to co-working spaces. In fact, some of them are interns there. It's a place not only to get work done, but to source candidates and promote your company brand. Many co-working spots host local events, meeting spaces, and opportunities to present.
Phoenix-based Co+Hoots, ranked No. 4 coworking space in the U.S. for 2018 by Inc. Magazine, is a 14,000 square foot downtown hive of digital and collaborative activity, from community tables to private offices and meeting rooms. According to founder Jenny Poon, it's home to many development teams. More than a third of Co+Hoots members are developers and in the tech / startup space. One thousand members are Kids Who Code.  Co+Hoots boasts 400 community events each year, weekly lunch and learns, and casual after-hours get togethers that include beer. It's Midweek Mindtweak Lunch and Learn actively seeks speakers.
"One product-design company hired all of his first 10 employees through connections of CO+HOOTS," Poon told us. "We actually are responsible for a lot of job hires through our internship program where we match young talent with startups and give them a combination of skills and jobs training. Because we are a hub for talent, a lot of people also come to us when they're looking for contractors for a specific project. Often those contractors get recruited to become full time employees. It's an easy way to try out a relationship by contracting first." 
Devskiller published a list of 13 sites and communities where coders hang out. These included:
Stack Overflow, a programming Q&A community, where employers can take part in the discussion, post jobs, and advertise.

GitHub – A source-code repository with more than 14 million members, employers can follow profiled tech folks, engage them and actively search candidates by skills, location, and many other criteria.

Meetup – While the platform is digital, and comments and discussions can happen online, the events are local. Employers can join a group, start a group, take part in events, and host events. In Raleigh (NC), for example, is the

Pittsboro/Chatham Social Media & Internet Marketing Meetup. Phoenix (AZ) meetups include Technology Startup, Networking 360, and Entrepreneurs and Millennial Professionals.
Assessing Coders
Once you've found prospective candidates, you must do two things:
     1.) Keep them intrigued, so that they complete an application. (According to CareerBuilder, 60 percent of job seekers quit online job applications because they're too long or tedious.)  
     2.) Determine if they have both the technical and soft skills for the job.
The right assessments do both.
While artificial intelligence is a must-have boon for the efficient and accurate assessment of applicant skills, gamification of those assessments is a powerful way to peak and retain the applicant's interest in the process.
What is Gamification?
AssessHub describes gamification of recruitment as "using the elements of games such as visuals, point scoring and progressive levels and plugging it with the non-game elements like business, induction and the corporate world at large."
Companies such as Marriott, Google, Unilever, Umbel, Nike, and British Intelligence agency GCHQ, have introduced gamification to the recruitment process to give candidates a taste of what the workday would be like at their business, and to support both onboarding and retention. Candidates get to experience a typical day at work. They see the challenges they might face. These companies say the gamification excites candidates who might otherwise not understand the appeal of the opportunity.
French postal service Formaposte, suffering from employee retention excesses and a 25 percent job-application drop off rate,  launched Jeu Facteur Academy. The gamified assessment allows candidate players to spend a virtual week as postal carrier. The game has reduced the application drop-off rate to 8 percent and improved the conversations between final candidates and recruiters at live interviews.
Consumer-goods giant Unilever talked to UK HR consultancy MacKenzie Jones about its gamification of job assessments. Its recruitment process includes 20 minutes of game-based assessments, for the express purpose of luring millennial candidates and presenting itself as innovative and progressive.
"From the CV to the candidate search, to the interview, we're using technology to create a truly interactive experience allowing us to get a more meaningful connection with applicants," chief HR Officer Leena Nair said.
 Marriott International developed a game called My Marriott Hotel to recruit millennials. Candidates run their own virtual hotel restaurant and other operations. They design their restaurant, purchase inventory on a budget, train staff and serve guests. Points are awarded for satisfying customers, but lost for poor customer service
Big-data firm Umbel assesses candidates by way of its Umbelmania in which coders fight a series of opponents in a first-person fighter-style game. They code their own movements and earn points towards a game win. Winning means getting a job interview.  The game is open to amateurs as well as professionals. This recruitment process sets aside the resume to simply hone in on those who can get the job done.
The following are gamification recruitment tips from AssessHub:
Keep it simple

– too many rules, making it too much work, kills the fun.

Keep it engaging

– Players want to know where they stand (what levels they've reached) and how close they are to rewards.

Keep handing out rewards

– These might be added time, an extra life, or new tools.
According to LinkedIn Talent blogger Caitlin White, "If you do it right and set clear goals for every piece of your strategy, using gamification for hiring purposes can take your candidate experience to a new level, help you find people with the right skills, and increase the likelihood of a better candidate fit."
---
Authors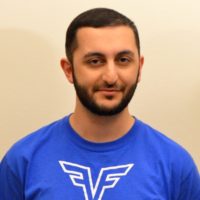 Tigran Sloyan is the founder and CEO of CodeSignal, formerly CodeFights Recruiter, a platform that uses machine learning to help companies source, assess, and interview the best technical talent for their open engineering roles. You can follow Tigran on Twitter or connect with him on LinkedIn.
Recruit Smarter
Weekly news and industry insights delivered straight to your inbox.