Cats, as TS Eliot once pointed out, are solitary creatures. Much like Stevie Nicks and Fleetwood Mac, they can go their own way – and if the Andrew Lloyd Webber musical is any indication, both will likely do so in spandex, body glitter and slightly disturbing makeup jobs.
I'm not a cat person, of course, which makes me an anomaly in HR and on YouTube, apparently, but there's a reason the term "herding cats" serves as such an apt descriptor of futility.
Recruiters, similarly, lead a lonely existence as an intermediary between the often competing interests of hiring managers and candidates, a thankless job that's a lot like being an offensive lineman in football – you only get noticed when you screw up.
With an increasingly intricate workload involving stuff like social recruiting, SEO/SEM and content marketing to add to the already intense demands inherent to juggling literally dozens of reqs, hiring managers and internal decision makers with the priorities of hundreds of active candidates, recruiters increasingly run the risks of getting a penalty flag thrown their way.
Being equal parts content marketer, PR flak, account services rep, brand strategist, career counselor and salesman isn't easy, but it comes with the territory. Just like having to manage often unmanageable hiring managers, who remain perhaps the biggest thorn in the side of most recruiters – and often the biggest obstacle in an already labyrinthian recruiting process.
It's All Your Fault.
The fact that recruiters are actually helping hiring managers do their job instead of giving hiring managers another job to do seems like a point that many miss. They blame the recruiter for not surfacing that diamond in the rough, even after submitting dozens of perfectly qualified, interested and viable candidates, and then wonder why it's taking so damn long to make a hire.
These candidates, of course, have likely been pre-closed and been at least a little sold on an opportunity before agreeing to have the chance to get summarily rejected by hiring managers who have no idea what they're actually looking for and no idea of what a good thing looks like when they see it.
But until they make their final decision, they keep most of these candidates in limbo in case their first choice doesn't work out and they have to hurl a Hail Mary.
This puts talent acquisition pros in the awkward position of having literally no news to communicate with candidates desperately seeking some sort of status update while also having to keep them warm – and when they're not selected, this decision is obviously blamed squarely on the recruiter who, in truth, did what they could to try to get you hired. Let's face it – our relationships with hiring managers play a key role in making us professional pariahs.
So what, exactly, are recruiters supposed to do to manage a relationship where they have no control and full accountability for driving successful outcomes?
How To Win Candidates and Influence Hiring Managers
Even the best hiring managers can have their bad days – dealing with the worst ones is a torture most of us must suffer with as part of our everyday recruiting reality.
But it doesn't have to be – there are a lot of small steps that recruiters can take to make a big difference when it comes to partnering with hiring managers to drive optimal outcomes for everyone involved.
Any successful recruiting relationship must be built on the foundation of trust. While that's kind of a nebulous term, ultimately, trust really comes down to getting everyone on the same page. Once a recruiter and hiring manager, respectively, can agree on what experience and skills are nice to have versus absolutely necessary, we can stop chasing those purple squirrel KSAs and start working together to source, select and onboard candidates.
Finding top talent becomes far easier when each party believes in the other's ability to fulfill their respective roles and responsibilities.
Building trust with a hiring manager is easier said than done, and sometimes even the best talent practitioners might run into trouble proving that they're not a mouth breathing idiot from HR they're forced to work, which is how an unfortunately inordinate amount of our customers and clients perceive recruiters in general.
Fighting that misperception and showing that you're not only competent, but worth trusting with something as important as finding a future teammate or direct report requires clear, consistent communication – key for ensuring that both parties are always on the same page throughout every chapter of the talent attraction process.
Hiring Managers: Connecting the Dots
My friend Carmen Hudson recently shared an amazing anecdote on a great technique recruiters can use to achieve this seemingly insurmountable process obstacle.
As a corporate recruiter, she was cursed not only with needy hiring managers, but ones who insisted on seeing every resume that came in instead of trusting her to screen and present the qualified ones she and her team were tasked with finding. Faced with the prospect of another meeting with one of these heinous HMs, Carmen came up with a pretty brilliant – and awesome – idea.
The day before the recruiting review with the hiring manager, Carmen's talent acquisition team gathered to review every. single. resume. in their entire pipeline. Those that were deemed fits for the role received a discrete red dot on the back of their resume.
When Carmen and her hiring manager had their dreaded in=person meeting the next day, the meeting started off as usual, with Carmen forced to patiently go through the fat stack of submitted resumes with her client, one at a time. This, of course, is recruiting's version of a root canal, and ain't nobody got time for that – so she finally played her trump card and asked the hiring manager to turn the resumes over, revealing page after page of red dots.
Carmen went on to carefully explain to her hiring manager the prep work that her and her team did prior to the meeting to identify and evaluate the candidates the hiring manager wanted to see without her client also sacrificing hours of productivity for reviewing completely unqualified resumes that would otherwise have been screened out before she was ever forced to even look at them.
Now, having only heard this story second hand, I can only imagine the beam of light shining into the conference room as the clouds parted and the angels started singing as a great big light bulb went off above the hiring manager's head. But I'm pretty sure that's what happened, because needless to say, that was the last time she ever had to suffer through another one of those painful and pointless resume review meetings.
I love this story, because it's a pretty clever and efficient answer to a complex and challenging problem. Now, not every hiring manager conundrum requires such a dramatic solution, but sometimes, you've got to prove you're worth trusting to earn it. And no matter what it takes, it's that proof of concept that's such a critical key for unlocking the hearts and minds of hiring managers – and turning them from foe into friend.
If you're like most recruiters and still struggle with how to build, manage and maintain healthy relationships with your hiring managers, what's changed about this dynamic in the ever evolving world of work, and how to create sustainable, scalable and successful relationships, we've got your back.
Click here to join me and Bill Boorman next week, April 21, 2015 at 2 PM ET for an exclusive webinar just for Recruiting Daily readers, Hiring Manager: Friend or Foe?, presented in partnership with our friends at Take The Interview.
Register now, because seats are limited, and this is one hour full of awesome insights, actionable advice and real takeaways you can really use to really improve the way you work with hiring managers to find, attract and engage top talent.
I've been looking forward to this one for a while, and this is one webinar you won't want to miss.
Trust me.
Disclaimer: the author of this post is on the advisory board for Take the Interview, but was not directly compensated for this post. Hey, speaking of trust, transparency is apparently a pretty big deal these days.
---
---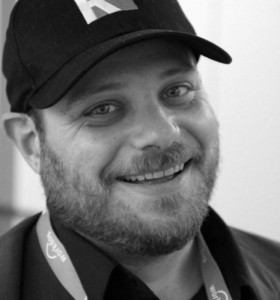 Matt serves as Chief Content Officer and Global Thought Leadership Head for Allegis Global Solutions and is a partner for RecruitingDaily the industry leading online publication for Recruiting and HR Tech. With a unique background that includes HR, blogging and social media, Matt Charney is a key influencer in recruiting and a self-described "kick-butt marketing and communications professional."
Recruit Smarter
Weekly news and industry insights delivered straight to your inbox.