Recruiters have a job that, superficially at least, looks pretty easy to pretty much everyone who hasn't ever actually recruited before.
Like cooking or photography, it's one of those things that looks deceptively simple. But just like following a recipe doesn't make you a Michelin starred chef any more than having an active Instagram account makes you an award winning photographer.
Recruiting is no different. Sure, anyone can probably find someone to fill a job. But finding the right person for the right job is a whole lot harder than it looks.
This inevitably leads many founders and CEOs wondering whether or not these recruiters are doing a better job (and delivering better ROI) than if they handled hiring themselves.
The answer, in short, is "you've got to be kidding, right?"
Playing With Matches: Why You're Really Getting Burned By Recruiting.
I mean, think about it. Every business leader wants more or less the same thing out of their talent teams. They only want to hire the best and the brightest. They want their organizations to be fast, fluid and free of bureaucracy. They want to cut the crap and red tape. And they want real results. These are, after all, why most hired a TA team in the first place.
But when those same executives start feeling like they're not getting enough great people through the door, recruiting can often seem more like a dispensable commodity than a mission critical necessity.
And let's face it: it's pretty hard to keep every stakeholder and senior leader completely happy with the hiring function.
These recruiting myths and misperceptions lead many employers to look at their talent teams as interchangeable, disposable desk jockeys, convenient culprits who spend too much time with unnecessary gatekeeping and menial tasks like data entry, paperwork or job postings and all the other stuff that recruiting requires that isn't actually recruiting.
Despite the premium price most organizations pay these professionals, often these employers just end up spending an inordinate amount of money on external headhunters and search agencies, anyway.
This inevitably calls the very existence of these talent teams into question, But if you're thinking about replacing your talent organization, you'd better think again. Because while it may seem like recruiting costs an arm and a leg, you probably won't get very far cutting off those limbs, either.
If you think talent acquisition is a problem with these experienced practitioners in place, these challenges are nothing compared to the obstacles you'd face by eliminating them.
Consider the following:
1. If you hired a team with the same headcount and budget as your recruiting group, and made them responsible for literally all sales, marketing and business development activity in your organization, how many deals do you realistically think they would be able to close?

2. How much would you be willing to pay to help that sales, marketing and biz dev team successfully reach their goals?

3. Would you ever consider paying out a 25-30% affiliate referral fee to an external partner simply to sign up a single customer?

4. Would you ever pay affiliates a higher referral fee for the same results as your commissioned sales staff?
Look. Today, hiring and sales look pretty much identical, at least when it comes to building and converting a funnel of qualified leads. In a candidate driven market where demand outpaces supply, similarly, recruiters increasingly have to step up their sales game, because while everyone needs a job, not every candidate necessarily needs their job.
Of course, many argue that recruiting is more marketing than sales, in which case, talent acquisition teams today are tasked with not only putting butts in seats, but also building a cohesive brand that positions your company as a really cool place to work, a career destination that's more than just another job at another generic company.
Doing this requires more than just employer branding; marketing is much larger than just brand. In recruiting, this means building word of mouth and managing communities, online and off; building affiliate and referral relationships to drive more qualified leads, and best in class customer success capabilities – or "candidate experience," if you'd like.
Success in recruiting, like marketing, lies largely in not only demand generation, but ultimately, conversion. Making offers is way easier than closing a candidate, for the record.
Recruiting Returns Require Investment.
The thing is, whether they're sales or marketing (or whatever) doesn't matter. What matters is that while those functions are often given carte blanche in terms of utilizing whatever cutting edge tools and technology is needed to beat the competition.
While recruiters are often only allowed a single system of record that maybe sufficient for HR, but not for demand gen, marketing automation or relationship management. Unlike sales and marketing, recruiters often have to work against technology, not with it, in order to do their jobs.
For in-house recruiters, similarly, the double standard continues when it comes to incentivizing performance; their compensation is almost unilaterally less than affiliate payouts, or placement fees to agencies, as the case may be. In sales, if you were to implement a program where external partners got paid out at an exponentially higher rate than the internal team, you'd likely end up with a mutiny on your hands.
Of course, when it comes to developing affiliate marketing programs, there is rarely any sort of payout or performance incentive involved for successful referrals. As marketing can probably tell you, without an even value exchange, it's unlikely that any partnership is ever going to work out. For recruiters, asking for something for nothing is everything. Talent acquisition has no control over the budget for referrals.
In the rare case there is some sort of bonus or payout structure, it's almost always just a fraction of what marketing and sales are paying out as part of their referral program.
These are normally set by the departments or individual lines of business instead, putting recruiters at the mercy of their internal stakeholders, whom they must support without support for what sales and marketing see as a critical source for success.
Four Things You Need To Try Before Firing Your Talent Team.
If you are considering eliminating recruiting, or think self service serves anyone's best interests, then there are some critical changes you should probably consider trying out before cutting the cord altogether.
1. Consolidate Budgets: At many companies, referral fees are often controlled by the engineering and product teams; agency and marketing spend by the CFO and the career event, online marketing and employer branding budget rolls up under the CMO.
This makes navigation a nightmare for recruiting organizations caught in the middle, and means too much time is spent finding internal decision makers instead of focusing on external talent.
No wonder they can't do their jobs – you've put policies and programs in place to hold them back. Consider recruiting a shared expense, since it ultimately impacts everyone in the business. And that's the bottom line.
2. Build Better Benchmarks.
Return on investment is one of the most important considerations in business, but too often, organizations fail to create clear, consistent goals for their talent team. You can't manage what you can't measure, and there's no real way to measure ROI without a consolidated budget or standalone P&L in place.
At the end of the day, companies succeed when they hire more amazing talent for less money than the competition. Period.
3. Ask For A Feasibility Report.
To make sure you're not asking your talent team to do the impossible, and to ensure you've got realistic recruiting expectations, always ask them to provide estimates on the feasibility of achieving your desired outcomes with the proposed budget and resources (or any other limitations).
For example, consider the case of Tom, who infamously blew $100,000 on a brand new Tesla only to learn that it didn't work underwater. If you're asking recruiters to try to do the impossible, then don't be disappointed when your expectations aren't met. You're asking for it by not asking for it.
4. Talent Teams Need Training.
Just like sales reps or account executives, recruiters need comprehensive coaching and training before they're allowed to pick up the phone or contact potential prospects. Make sure that every recruiter in your organization has been thoroughly educated on every technology that your software developers use (and how they use them). If you don't know what you're looking for, you can't ever hope to find it.
Similarly, every member of your talent team needs training in cold calling, candidate engagement and industry insights. If you are just telling your talent team to "go hire great people" but you're not teaching them how to actually do that, then you'll soon figure out that leaving any employee to just "figure it out" never works out.
If you don't teach recruiters the right way to do things (or at least your way), you're doing it all wrong.
Look. If you're an executive or business leader, you probably have a whole lot more to worry about then worrying about recruiting. But you need to know that if you eliminate your talent team, then you're adding a full time job, more or less. And if you think you're saving yourself a bunch of time and money, well, just know it's going to ultimately cost you more of both than any company can probably afford.
It's the responsibility of senior leaders and the executive team to ensure that their employees are equipped with the tools and support they need to succeed. That responsibility, of course, doesn't just apply to sales, marketing or product – it applies to recruiting, too.
If you expect the recruiting gold standard, start by killing off the double standards, too.
About the Author: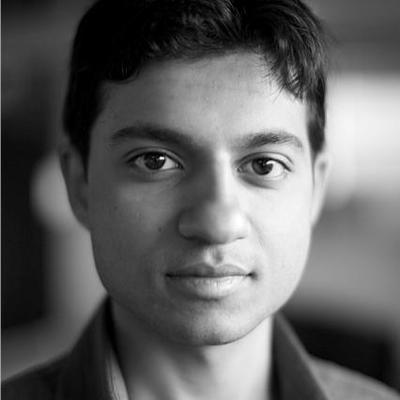 Vinayak Ranade is the CEO and co-founder of Drafted, a recruiting startup that gives HR and people teams recommendations of real candidates based on their collective network, providing personal introductions to recruiters' top picks. Drafted is the first external referral tool that seamlessly enables referrals from anyone – even beyond your team – without any extra paperwork or red tape.
Prior to Drafted, Vinayak served as the Director of Mobile Engineering at Kayak, and currently serves as an advisor at Gradable. Vinayak holds a BS in Computer Science and a Masters in Electrical Engineering and Computer Science, both from MIT, where Vinayak also served as a teaching assistant and researcher for NASA.
---
---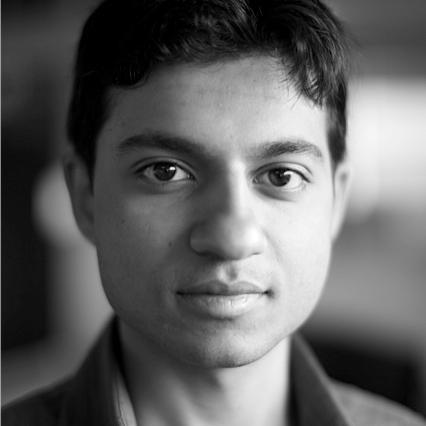 Vinayak Ranade is the founder and CEO of Drafted, the first referral network. Before that, he served as the director of mobile at Boston-based KAYAK. Vinayak holds a B.S and M.Eng in Computer Science from the Massachusetts Institute of Technology. Follow him on Twitter @pseudovirtual or connect with him on LinkedIn.
Recruit Smarter
Weekly news and industry insights delivered straight to your inbox.