The direct connection between disengaged workers and a disengaged recruiting process, where applicants continue to get sucked into the "black hole" of communication and even candidates in process are often left wondering where they stand in the search, should be obvious.
So too should the fact that improving the candidate experience is inextricably intertwined with building an engaging employer brand.    Clear communication is clearly the key currency of engagement – and delivering the employee value proposition that lies at the heart of every employment brand.
Employment Brand: Buzzword or Best Practice?
Employment brand has remained an ubiquitous topic among recruitment practitioners and pundits alike.  With most candidates, passive and active, researching companies and careers well before actually applying for jobs, having a unified, clearly defined employer value proposition creates the core of an effective candidate communication strategy.
While your company careers page likely contains some copy about your company's mission and values, the generic copy or purple prose common among many career sites is cheap.  Showing real employees telling real stories with their real voices not only creates transparency while putting a face on your employer brand, but also creates the single biggest competitive differentiator in talent acquisition: your existing employees.
Getting current employees engaged around your employer brand is incumbent on keeping them informed about open positions, building awareness which not only increases referrals, but internal applicants as well, which together comprised the #1 and #2 overall sources of hire in 2013 by a wide margin, according to the 2014 Career XRoads State of Hiring Report.
By building a bench of brand ambassadors, you'll improve your ability to connect with candidates by demonstrating how real employees live your corporate vision and company value in their daily jobs.  By accurately portraying your culture, you'll improve not only the candidate experience, but also stand out as a career destination and provide a benchmark for what success really looks like inside your company.
The Harvard Business Review, in a recent article, suggested poor leadership is often the primary cause of disengagement and poor experiences for employees and candidates alike.  That means engaging leaders in helping build your employer brand and serve as internal champions, and keeping them involved and informed once these initiatives are implemented.
Candidate Experience & Communication: Two Sides of the Same Coin
Improving employment brand based engagement and candidate experience also means making sure to conduct a thorough audit of how you currently communicate with candidates from the beginning of the recruiting process.
Some immediate red flags – and worst practices – are companies whose recruitment process is overly complex or complicated for candidates; this is often one of the biggest drivers of candidate drop off and disengagement.
The potential negative recruiting repercussions of a broken process are only amplified for those handful of applicants who successfully  navigate this process, then receive not so much as an acknowledgement of their interest, or receive an automated, impersonalized follow up.
Even for those candidates that do get calls or enter the process are often subjected to unnecessary assessments and phone screens that ultimately end in an unresponsive recruiter.  That's why to improve communications and, subsequently, engagement, everyone conducting a phone screen should make sure not only to follow up with feedback, but to ensure that the candidate has a clear understanding of when – and what – they can expect next steps.
Similarly, adding insights about your process and aligning applicant expectations should be extended to both career site copy as well as your recruitment communications process workflow.  That way, you'll not only set up candidates for success, but ensure that even candidates who aren't selected have a positive experience with your brand.
Given the direct correlation between customer and candidate experience, improved communications directly impact the bottom line. Which makes for a pretty compelling business case, no matter what business you recruit for.
---
---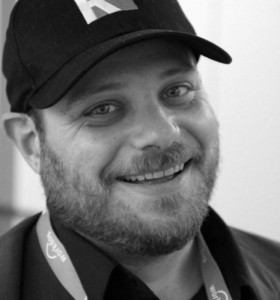 Matt serves as Chief Content Officer and Global Thought Leadership Head for Allegis Global Solutions and is a partner for RecruitingDaily the industry leading online publication for Recruiting and HR Tech. With a unique background that includes HR, blogging and social media, Matt Charney is a key influencer in recruiting and a self-described "kick-butt marketing and communications professional."
Recruit Smarter
Weekly news and industry insights delivered straight to your inbox.