As 2020 came to a close, employers and HR recruiters, employees and job seekers alike learned a lot. Amidst the uncertainty caused by COVID-19 and the virtualization of whole industries, we witnessed longstanding gaps in employment simmer to the surface.
We have collectively begun to take notice of the untapped talent in individuals and even whole communities, including many that have been arguably, routinely left behind.
In a heightened effort to combat social injustice, ensuring Diversity, Equity and Inclusion (DEI) in the workplace has today become more than a priority; finding equitable pathways to prosperity in ensuring a return to full employment has become a focal point for the Biden Administration.
However, what will "full employment" look like post-COVID-19? How will we look to remove bias in the recruitment process now and in the future, finally addressing the social issues that are present in the current workforce recruitment system?
Embracing best practices in diversity, equity and inclusion can attract top talent to a company. Conversely, not doing so could lead to a loss of opportunities, both with customers and in attracting the best service providers, negatively impacting a company's overarching brand.
DEI is about ensuring fair treatment, access, and equal opportunity; acknowledging certain advantages and barriers in certain parts of society that have existed and then righting the ship and making the commitment to address those imbalances.
The recruitment technology of today needs to reflect this mission from the onset, from the job candidate experience to finally, the hire.
We think of a candidate experience as a series of interactions between a job seeker and a hiring organization during the recruiting process. These interactions, irrespective of the outcome, can be a positive or negative experience and either way, will have lasting impressions.
In the age of social media, negative experiences can cost companies future candidates as news of unprofessional conduct of some hiring managers and recruiters travels fast on social media.
Before learning a person's name, their education or ethnicity, the first thing a recruiter should see through today's DEI-oriented technology should be whether or not an individual has the specific, prerequisite skills needed to fill a role.
This change in the way we use today's HR removes unconscious bias in deciding which talent ultimately comes to work for the enterprise.
That Feeling of Abandonment

Many job applicants have experienced the feeling of abandonment. Often recruiters and hiring managers simply stop contacting the jobseeker in the middle of the recruiting process; their follow-up emails are not acknowledged.
After the jobseeker's final interview, in many cases, no one gets back to them to report the outcome. Many report that they were not taken seriously, or that their interview was much shorter than the allocated time, with recruiters potentially failing to ask the most highly relevant questions.
There are perhaps unacknowledged factors at play here that contribute to a candidate's negative experience. A DEI program, if implemented effectively, should cover all stages of employment; from the first screening interview all the way to the job offer and/or rejection letter.
Changing Dynamics of Recruiting

Boston Consulting Group found that 75% of employees who rated their organizations the most diverse felt that their organizations were also outperforming their competitors, nearly twice that of employees who rated their organizations as the least diverse.
The principles of DEI touch every facet of every organization, whether it's the way employees interact or who is represented in upper management; and yet, the American Marketing Association suggests that the true work often begins with the hiring process.
Many of today's Applicant Tracking Systems (ATS) are not designed for today's and tomorrow's labor market.
Why is this the case? Because they rely on resume databases and antiquated keyword search technology. The problem is that this assumes that a job title on a resume equates to a qualified candidate. Employers or HR Recruiters potentially short-list candidates without the right skills to perform the job or they sometimes filter out a company's potentially best-qualified candidate.
This then impacts the interview process and the overall job candidate experience.
It is critical for organizations to address their own weaknesses; to remain versatile in the adoption of recruitment technologies that offer a clearer picture of where talent lies within.
Moreover, these technologies are critical in ensuring that when searching for their next employee, no able candidates are left behind, and that their experience is positive as a true test of the currency they bring to an organization – their skills.
In 2021, skills matter.
We must bring the job market up-to-speed, and inclusive in its approach to hiring. All candidates should be treated equally with not just respect, but also with professionalism.
DEI should be present during the entire hiring process.
---
Authors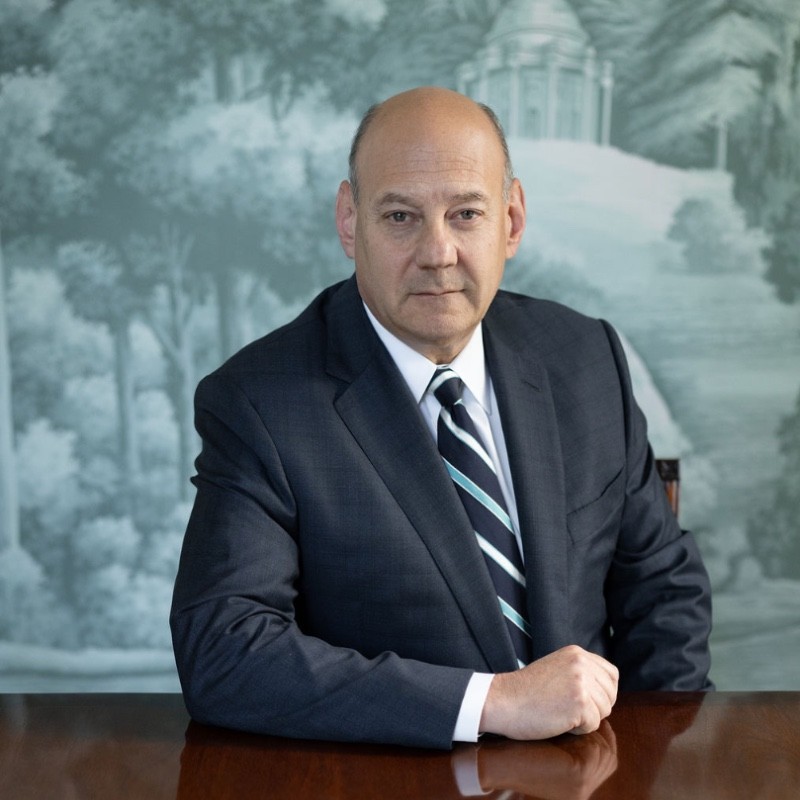 Stephen Shefsky is the Co-Founder and CEO of tilr Corporation, a leading patent-pending, on-demand recruitment technology platform that connects companies with immediately qualified employees.
Recruit Smarter
Weekly news and industry insights delivered straight to your inbox.