Get Insider-only access to view this resource content!
In this webinar, Textio VP of Talent Acquisition and DEI Jackye Clayton will detail how to cut unconscious bias from your sourcing strategies, and the technology, tools, and practices to reach your targets.
What you'll learn:
How to recognize different types of biases and make more informed sourcing decisions
The relationship between unconscious bias, diversity and inclusion and preventing discrimination
How to source and assess candidates based on data.
You'll come away with the skills to diversify your pipeline, and make your evaluation process more inclusive.
About the sponsors:
ZoomInfo (Nasdaq: ZI) is a global leader in go-to-market intelligence solutions. Our platform empowers business-to-business sales, marketing, and recruiting professionals to hit their number by pairing best-in-class technology with unrivaled data coverage, accuracy, and depth of contacts. The company's large and diversified customer base consists of over 20,000 customers from global enterprises, mid-market companies, and small businesses.
Gamified soft skills assessments. ‍A new standard for understanding talent.  Match talent to the right jobs by replacing archaic resumes with behavioral data. The pymetrics platform is powered by a science-backed, fairness-first approach to assessments that candidates and employees love to engage with.
Presented By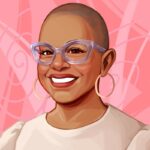 Jackye Clayton
With acclaimed expertise in diversity and inclusion, recruitment technology, and a global network of non-profit, human resource, and recruiting professionals, Jackye Clayton is a servant leader, uniquely inspirational speaker, and revered thought leader.
Follow
Follow
---
---
---