"Find people who are competent and really bright, but more importantly, people who care exactly about the same things you care about." – Steve Jobs
In this one single sentence, Jobs not only defined the importance of matching an employer's values to an employee, but also laid out the business case behind culture marketing, according to author and L&D expert Jim Knight in his new book, Culture that Rocks.
Using the Jobs quote as context, Knight goes on to outline the fact that brands in business today "are only as good as the care and attention they put into ensuring that every employee has" what Knight refers to as the 'Three Cs':
1. Competence: The ability to do the job required
2. Character: A person's trustworthiness
3. Culture: The ability to accurately and willingly represent the brand
The trick to the 3 Cs is that sometimes, they can be hard to see, since these characteristics are often difficult (if not impossible) to perceive when reading a job description, which most employers still use interchangeably (albeit erroneously) as job advertisements.
Improperly representing these critical components of company culture consequently negatively impacts the 'culture quality' of applicants an organization receives.
Just as consumer cultural marketing pays attention to what's going on in societal culture, actively listening to their audience and the world around them to help identify relevant movements the brand can participate in, employer branding & HR marketers must do the same internally to help raise awareness to values motivating the need for cultural change. This allows HR to identify and forecast the ways the workforce/organizational culture may be changing.
These insights arm your employer branding and talent attraction professionals with a distinct competitive advantage in terms of brand positioning, messaging, and recruitment marketing for candidate culture fit.   Focusing on creating brand-specific collateral that 1) represents the brand, 2) shares the meaning of the work your organization/teams/roles do, and 3) stands out from the sea of job ads surrounding it.
Take a look at this digital recruitment campaign from Ernst & Young:
What a great example of marketing culture!
Culture Marketing: Standing Out from the Crowd
As you can see from the above example, culture marketing requires a big shift from current recruitment advertising and employer branding best practices, which currently revolve primarily around generic messaging and, in some industries such as healthcare, involve promotional gimmicks or playing up perks like stock options, benefits packages or even, in extreme cases, stuff like unlimited PTO (which can be indicative of a company's culture, but is often nothing more than a marketing ploy disguised as an employment incentive).
And, speaking of healthcare, who can forget some of the recruiting promotions and staffing stunts that have gone on in this sector over the last two decades or so?
One company actually gave away Mini Coopers as new hire bonuses and paid off student loans for nurses willing to commit to working for their organization for a defined period of several years – a gimmick which made these inducements the sole focus of their recruitment marketing campaign, but failed to actually address the company culture – and yielded a slate of applicants unaware of the company's cultural identity and unable to determine whether or not they actually fit with what the employer was really looking for.
But is the impact culture can play on an organization really significant enough to warrant the development of an entire employer branding strategy shift or talent attraction campaign around it?
The answer is, absolutely – if your organization is willing to put in the work to ensure you have an identifiable culture.
While 'culture' is really just a collection of individual behaviors and different attributes that express the beliefs and practices of an organization; culture provides differentiation from one organization to another. In terms of Talent Attraction & Acquisition, this can provide a competitive edge – if the company is willing to put some work into developing it.
Today's reality? Most don't.
The Business Case for Culture Marketing
That's a huge miss, as there is a clear correlation between organizational culture and business performance. An 11-year study on 7600 businesses revealed that organizations with a strong, performance-increasing culture raised business income by a whopping 765% over the period of the study.   Those with weak performance-enhancing cultures, conversely, only reported a 1% growth during the same time frame.
Every organization has focal points they need to focus on in order to improve the culture and performance.  In his new book, culture champion Jim Knight (right) recommends starting with identifying the parts of a company's culture that need to be changed.
Armed with this information, employers can focus on these key areas and answering the critical questions associated with each core cultural competency:
Service – What does your organization need to do to create a consumer/client-obsessed service mentality?
People – What processes have you put in place to ensure the organization is hiring only right-fit talent that reflect your brand?
Infrastructure – How is your organization departing from status quo and implementing proven best practices?
Purpose – How are you creating an inspiring mission for the business?
Leadership – Is your executive/management teams doing the things you say you will do and creating followers through commitment vs. compliance?
While these questions only act as a starting point for any cultural marketing strategy, they will help you begin develop a course of action to begin making changes and develop best practices for your own organization – an internal focus that is critical to communicating externally with prospective candidates.
If you'd like to learn more about developing a "Culture That Rocks," click here for some more awesome insights and information from Jim Knight about developing a thriving culture through cultural marketing campaigns that really work for making work work better.
Make sure to grab a copy today of Knight's book, released yesterday on Amazon, and get the tools you need for cultural marketing success tomorrow.  If you're in HR or recruiting, this is one book that's the perfect fit for any culture.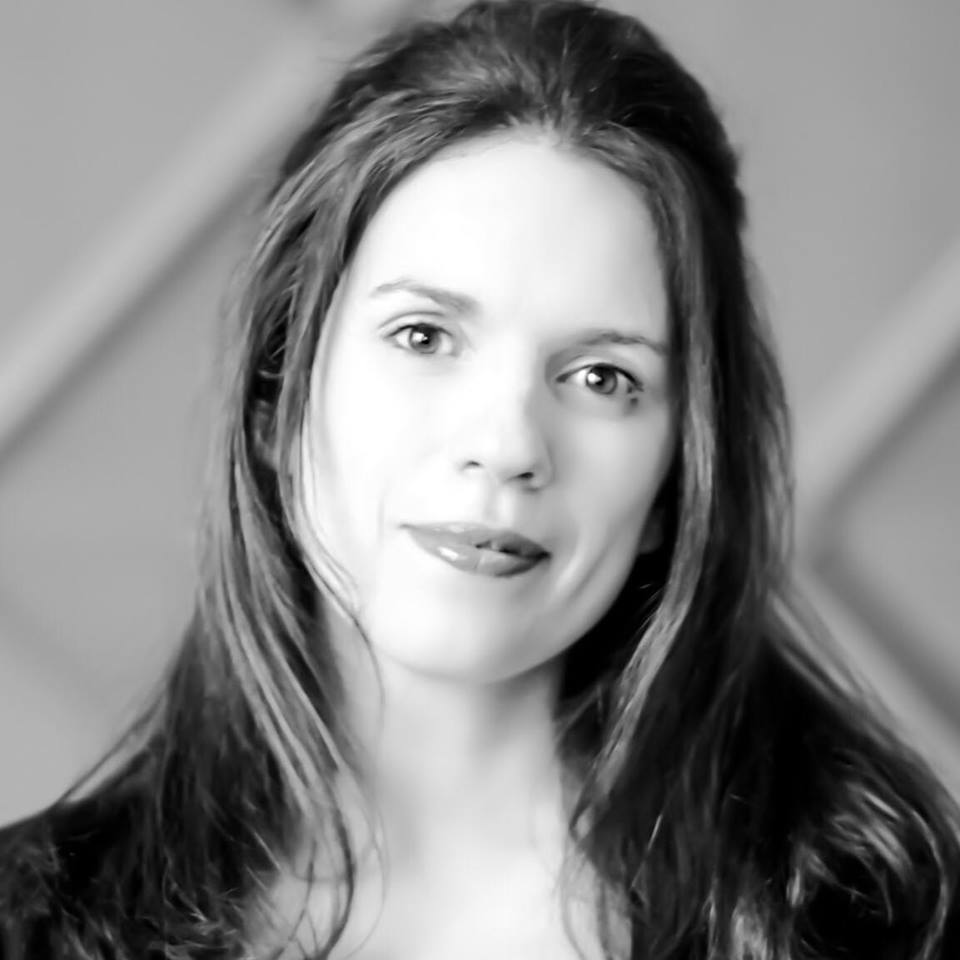 About the Author:  Crystal Miller is a Strategist and has over a decade of experience at some of the world's biggest brands. She has worked with start-ups to Fortune 15 companies to at the intersection of HR & marketing; creating campaigns and strategies that solve business problems, tell compelling corporate stories and share the meaning of work in engaging ways that drive results. In addition, she has led both the internal HR function for a regional $350MM business and the largest real estate recruiting practice for the leading single-site search firm in the United States.
She has been a reliable expert source on the topics of talent attraction, talent acquisition, talent management, and digital strategy for multiple media outlets including CBS, Hanley-Wood, Mashable, and ABC. As an industry leader, she is recognized for expertise in employer branding, recruitment strategy & marketing, social media, community building, digital strategic solutions and speaks globally on the same.
Follow Crystal on Twitter @TheOneCrystal or connect with her on LinkedIn.
---
---
Recruit Smarter
Weekly news and industry insights delivered straight to your inbox.