If you've read it in a blog post once, you've seen it re-tweeted, re-shared and re-posted 1000x:Recruiting=marketing. Or to some degree, recruiters should adopt elements of marketing into their strategy for continued success. The fine folks at Glassdoor allowed and Matt Charney and I to wax poetic on this very topic last week.
During our presentation (hat tip Matt on the heavy-lifting) we introduced the 4-Step Marketing Process and shared some ways you as a recruiter can roll up your sleeves, including A/B testing your job descriptions.
Wait, what?…
Job Descriptions: The Recruiting Content That Counts
You're a recruiter and a new job hits your desk. You schedule your intake call, gather the necessary info and are ready to press on. Only, you have a very involved and opinionated hiring manager who thinks they have drafted the Pulitzer for job descriptions.
After you've won the battle over why you should not post the job on Friday afternoon, you're exhausted and agree to give their job description a shot.
Enter A/B testing.
A/B testing is the act of running a simultaneous test between two or more variations of pieces of content/landing pages/etc. to see which converts the most leads. In our scenario:
Variation A: "The Control" – Your hiring manager's job description.
Variation 2: "The Treatment" – The job description you really want to run.
How A/B Testing Works
You have a candidate pool of 500 folks sitting in your marketing database (aka your ATS), you want to send an email blast to promote an open role at your organization. You send two emails—both with the same content (for now)—with a call to action and link to apply.
The first 250 candidates in your pool are redirected to Variation A to apply.
The second 250 candidates are redirected to Variation B to apply.
If you don't have a robust talent community, let the variations run their course on aggregators, paid sources, your other outreach methods, etc.
Measuring Your Recruitment Marketing Success
After you've run your test cycle, log into your ATS and compare your pipelines. The variation with the greatest conversion rate (number of applicants) is your winner!
Boom. Instant marketer. And you didn't have to sit through 4 levels of stats in college like this gal did to do it!
One of my favorite things about A/B testing is that it can be applied to almost any facet of your recruitment marketing strategy to determine the best route to move forward with a particular job or campaign.
InMails and pipelining scripts
Social media ads, posts, status updates
Banner advertisements
Video
Referral requests
The list can really go on…
However, it's imperative to remember that candidate preferences evolve with market trends and therefore, you should leverage the A/B testing process on a recurring basis to gauge continued performance.
Dig into the slides from our presentation below for more great ways to think like a marketer!
Read more from the Glassdoor for Employers Blog.
About the Author: Holland Dombeck
is currently an Employment Branding Specialist for Cox Enterprises, focused on developing a unified brand for the Cox Talent Acquisition function both internally with Cox employees and externally to future talent. She is also former Editor turned contributor at Fistful of Talent.
---
---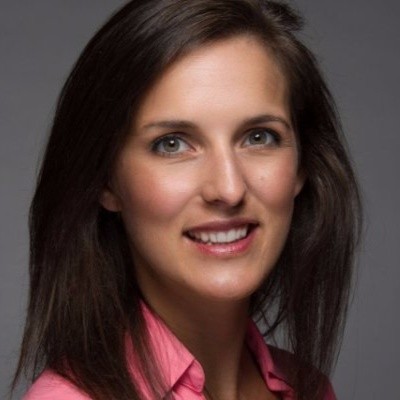 Holland Dombeck McCue plays in the employment branding and B2B marketing space and currently heads up Recruitment Marketing and Global Employer Branding for Delta Air Lines. Holland leads the Talent Brand Alliance marketing committee.
Recruit Smarter
Weekly news and industry insights delivered straight to your inbox.