Have you ever watched the show Catfish? In short, for those of you who don't watch too much bad reality television like I do on Sunday mornings, Catfish is a docu-series on MTV that airs real life stories of people who have found love online via Instagram, Facebook, Twitter, etc.
The catch?
They've never seen the person in real life or via a video stream. The show tags along as a person discovers who their online love really is and typically (unsurprisingly), they don't pan out to be the person they portray online.
A "catfish" is a commonly used term for a person who creates fake profiles on social media sites using pictures and bios they've found online, pretending to be someone they're not. These "catfish" usually intend to trick an unsuspecting person (sometimes quite a few people) into falling in love with them.
Now, as I've watched this show, I can't help but wonder why these people haven't done a little sourcing of their own to figure out if their cyber lover is real.
Master Baiters.
I'm sure you've run into a few of these catfish candidates while sourcing on LinkedIn, since everyone from Abraham Lincoln to Jesus Christ has a profile on there, not to mention the likely millions of fake profiles proliferating the site (follow @FauxLinkedIn on Twitter for some of the best of the worst).
I'm a member of quite a few recruiting groups who love to share these really entertaining (and sometimes scary) profiles. The profiles that ask to connect with you out of the blue and aren't even complete. Or the ones that look too good.
On the other side of the spectrum, recruiter's jobs are made even harder connecting with candidates because they've been catfished by recruiters with fake jobs. It's a mess. I've even seen recruiters get catfished – which, frankly, isn't hard to do.
Just check out this discussion over on the RecruitingBlogs forum.
Nobody actually knows how many fake profiles exist on LinkedIn, of course, because no one at LinkedIn would ever admit it. I'm sure they have numbers deep in the bowels of their "data scientists" but publicly, we'll never hear them admit it. One article made an estimate based on Facebook's reported fake profiles that 5.5% – 11.2% of its members are fake. Now, here comes the scary part.
"If the same ratio applies to LinkedIn's 300 million-user base, we're talking between 16.5 and 33.6 million fakes."
Eek.
The Online Walk of Shame.
That's why the times, they are a changin'. According to a brand spanking new CareerBuilder study released just today, more than a third of hiring managers are less likely to even interview applicants if a web search about them brings up no results – that is, fully 33% of hiring managers won't even consider a candidate if they don't have some sort of digital footprint.
We talk a lot about the liabilities associated with online personal information, but turns out, not having one at all could be deleterious to your career, too. Bottom line, recruiting and hiring stakeholders don't want to get catfished any more.  And if you're asking me, that's a smart move.
We shouldn't be wasting our time on candidates that aren't qualified. The purpose of the internet is to make us faster and smarter, after all.
What Happens In Vegas Stays On Google.
But what happens when you find stuff that's uh.. not so flattering? It's one thing to have no reputation at all but it's another thing entirely to get shut down for putting shit out there that's just plain old offensive to a recruiter.
Because let's face it, if you're qualified- whatever you post online has to be pretty bad for a desperate recruiter or hiring manager to turn you down completely.
The Careerbuilder study touched on what some of those offenses may have been so of course, I put my own spin on things.
1. Provocative or Inappropriate Photographs (46%):
2. Information About the Candidate Drinking Or Using Drugs (40%):
3. The Candidate bad-mouthed a previous employer or coworker (34%):
4. Poor communication skills (30%):
5. Discriminitory or offensive comments related to race, religion, gender, etc. (29%):
You know what the really scary part is? As I read this list and think about what I write and post (see above), I fully expect that at some point someone's going to hate on my style and won't hire me for talking about all the douchebags I run into online posing as "thought leaders," or posting GIFs that even hint at racism without first disguising it as "diversity and inclusion," first, like every other blogger in this space.
And you know what? That's cool, because that, my friends, is what culture fit is really all about. I don't want to work at a company that won't let me be me, or judges me for just doing my thing – which is why I'm so happy at Recruiting Daily, although, in fairness, my boss is responsible for committing every single one of the above offenses, so I know I'm in good company at a good company.
But when I look for another job – and, let's face it, happy as I am, I don't expect I'm going to be retiring with a gold watch from an online content destination targeting recruiting and HR, much as I'd like to – then this is the kind of research that seems to me like it's going to be a no brainer.
And if you want to attract candidates who are really cool, innovative and all those other attributes that always seem to pop up in job descriptions, then you're going to have to get that stick out of your butt and give candidates a sign that your crappy career copy and employer brand isn't just giving lip service to a bunch of buzzwords while operating like some draconian bureaucracy straight out of a Dickens novel.
If you want to get social recruiting right, be social – but don't look like you're just another employer using employer brand bait to catfish new hires, or else any new hire you reel in is unlikely to stay committed to a long term relationship with someone who isn't what they seem online.
Because that duplicity becomes part of your digital identity, too – and one that's just as hard to hide as those pics of you with a bong or double fisting Fireball. Only those employee reviews aren't going to make you look nearly as much fun.
About the Author: Katrina Kibben is the Director of Marketing for Recruiting Daily, and has served in marketing leadership roles at companies such as Monster Worldwide and Care.com, where she has helped both established and emerging brands develop and deliver world-class content and social media marketing, lead generation and development, marketing automation and online advertising.
An expert in marketing analytics and automation, Kibben is an accomplished writer and speaker whose work has been featured on sites like Monster.com, Brazen Careerist and About.com.
A graduate of Pennsylvania State University, Kibben is actively involved in many community and social causes – including rooting for her hometown Pittsburgh Steelers.
You can follow Katrina on Twitter or connect with her on LinkedIn.
---
---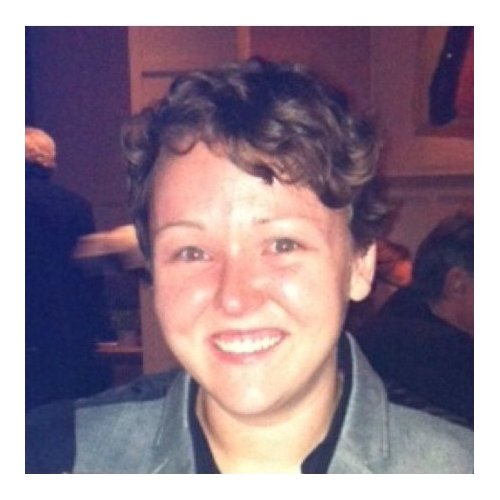 RecruitingDaily contributing writer and editor.  I am a storyteller. A tactical problem solver. A curious mind. A data nerd. With that unique filter, I work to craft messages that strategically improve the perceptions and experiences of our clients, the people they employ and the candidates they wish to attract. I methodically review and collect research and insights to offer solution-based recommendations that meet the one-off, and not so one-off, recruiting and employer branding problems of today's global employers.
Recruit Smarter
Weekly news and industry insights delivered straight to your inbox.