Introduction
All the sourcing techniques and examples one generally comes across are mostly geared towards finding technical staff within the technology and software space. However, the same methods can be applied to core engineering space as well with a little twist here and there. This article is about Canadian engineering sourcing.
Regulatory Association search
Every province has its professional regulation association for licensing engineers to practice.
The following is a list of provincial associations:
Use case:
Researching the association which licenses engineers to work in the province of Ontario, Canada. The licensed individuals usually have a short form of the certification attached to their profile. For example CA for "chartered accountant". Likewise, P.Eng is the certification short form in this case.
You can apply natural language searches in Google as illustrated below to find any information related to the individuals who have become licensed and if there is a mention of them anywhere on the web.
(Profile OR "curriculum vitae" OR CV OR Career OR bio OR "about me" OR "about myself") "(I OR Him OR he OR his OR her OR she) (am OR worked OR work OR is OR was OR Has OR have OR had)" ("professional engineers of Ontario" OR "P.Eng") –site:edu -site:linkedin.com
You can reduce the results by adding "location" and "skills" qualifiers. Or by reducing some natural language keywords so as to not exceed 32 words limit search in Google.
Another option is to x-ray the association site as illustrated below to see if we can find the membership lists of this organization.
site:www.peo.on.ca  (directory OR members OR delegates OR roster OR participants OR list)
Voila, you hit the jackpot as the first link is https://www.peo.on.ca/directorycould 
Just by going to advanced search, and typing in just the city name "Toronto" I get all the lists of current professional engineers licensed by the state of Ontario (8,767 of them) with the date of licensure as illustrated below:
Figure e.g.:  PEO Ontario search page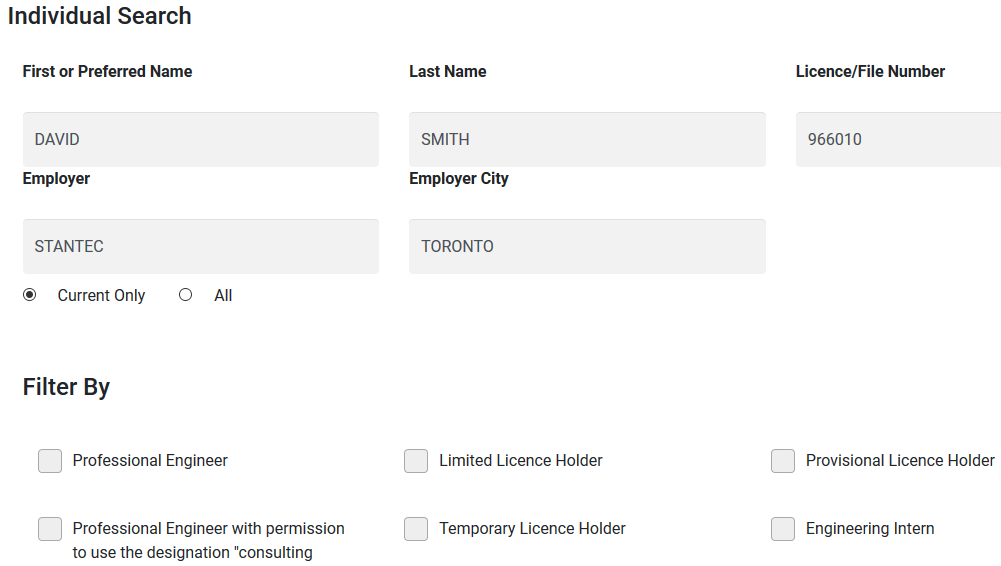 I look up one entry in the directory and it lists even the current employer and the work phone number as well as illustrated below:
Figure e.g.: PEO Individual result

Then cross-reference the name with Linkedin. Plus, use contact finding tools to obtain their private email addresses and home/cell phone numbers.
Engineering societies
Apart from regulatory associations, engineering societies also can be a good avenue to find qualified prospective candidates as they engage in networking and communication about modern advances, the marketplace trends through seminars, conferences, and journals.
Some of these societies that you can explore further are:
For example, let us dig deeper into The Chemical Institute of Canada
With almost 6,000 members across Canada, the Chemical Institute of Canada represents chemists, chemical engineers, and chemical technologists at the forefront of their fields.
The Chemical Institute of Canada:
Additionally, I noticed a member resource group catering to women https://www.cheminst.ca/communities/mrgs/ and browsing further came up with 8 links to women in chemical sciences groups spread across Canada.
One of the WIC group is https://ualbertawic.wordpress.com/ and they have a Twitter handle too. The Twitter handle has 441 followers.
I looked around the "Recognition" section of the website and noticed CIC Fellowships and while navigating further, found the entire fellowship lists here. Notice the usage of FCIC besides the name.
Lastly, I used that specific word to conduct additional searches on the web. While I used site operator to x-ray Linkedin accordingly: 
Example 1: site:ca.linkedin.com/in FCIC  and I get a hit of 296 results in Google
Example 2: site:ca.linkedin.com/in FCIC and I get a hit of 753 results in Bing
In addition, while reviewing the information about the TWO conferences, I ended up finding that there is a 12th Triennial Congress of the World Association of Theoretical and Computational Chemists (WATOC 2020) conference in Vancouver, BC and its website watoc2020.ca
There is also "The International Chemical Congress of Pacific Basin Societies (Pacifichem) 2020 being held at Honolulu, HI US and their website is pacifichem.org
The chemical Institute of Canada publishes "The Canadian Journal of Chemical Engineering" and a look at previous issues brought up a link for Online Wiley Library which can be used as an additional frame of reference to research further.
Additional avenues where searches can be made are at
European Patent Registry search
US Patent and Trademark Office
GRABCAD
Grabcad is the largest online community of professional designers, engineers, manufacturers, and students across the world.
Further, a GrabCAD user profile usually includes the following:
Name

Location

Specialization

Software skills

Work experience

Education

Statistics e.g. Score, Followers, Following, Profile Views, Member since.
Figure e.g.: Grabcad profile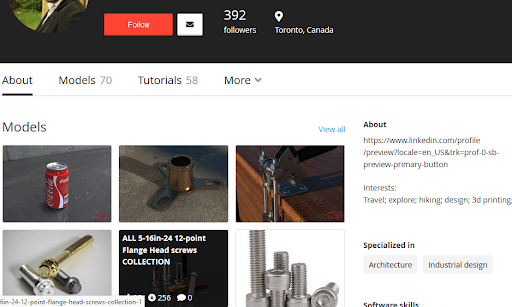 Figure e.g.: Grabcad profile with software skills and statistics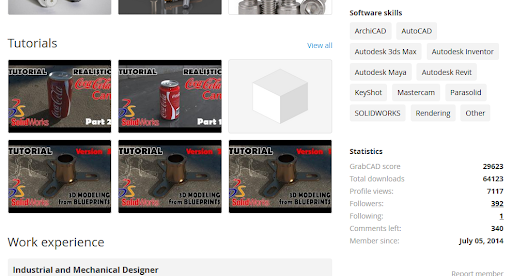 In fact, a simple X-ray can be accomplished using this search string: site:grabcad.com/ Canada "member since"
However, to message the individual, a login is required by creating an account or a Linkedin or Facebook or Google login is sufficient. There is an alternate way to obtain profiles in particular: site:grabcad.com/engineers/country/Canada 
Additionally, these search results turn up only 4 links but the first search link gives 100 pages of results (12 profiles per page). Meanwhile, the native search of the site is equally good and maybe a better bet.
Conclusion
As can be seen, by just doing basic research and then following the bread crumbs, a TA professional can be equally adept at core engineering sourcing as well.
---
Authors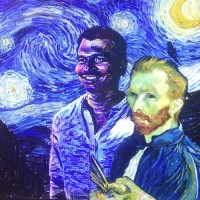 I am an accomplished and internationally experienced recruitment professional with eighteen plus years of hands-on experience in sourcing and recruiting. Focus on Canadian, Indian and a little of US market.
Recruit Smarter
Weekly news and industry insights delivered straight to your inbox.