Within the insular world of HR technology and recruitment software, Applicant Tracking Systems (ATS) are perhaps the most hated, at least judging from the online conversation among talent acquisition practitioners and pundits alike – not to mention the target of vitriol and invectives by candidates and job seekers, too.
Every day, there are a litany of new complaints and negative comments levied against ATS software, a convenient whipping boy for the bigger picture problems plaguing the recruitment industry and even more convenient villain for the smaller annoyances frustrating frontline practitioners every day.
I get it – they've got a pretty bad track record as far as systems of record are concerned, and certainly these "solutions" commonly fail to overcome the challenges they purport to solve.
But before you bash your ATS, it's important to take a step back and ask yourself whether or not you're actually using it as intended.  Because the thing is, the majority of recruiting and staffing end users utilize their applicant tracking systems as a resume repository and job posting platform, features which, while designed to make online recruiting a little bit easier, aren't, in fact, a core functionality for which these systems were originally conceived and dedicated.
Which is awesome – but it's easy to forget, when these features fail to deliver as promised, that these aren't actually part of the core value proposition or intended design of most applicant tracking systems.  So, in defense of applicant tracking systems, it's likely that many of the problems associated with ATS aren't the systems' fault at all – they're the recruiters, who too often have no idea how to actually use their software the right way.
Here's a look at a few of the things recruiters need to keep in mind about applicant tracking systems to get the most of their system – and hopefully, finally change the legacy of these legacy systems by helping recruiters save time, money and the associated headaches of finding, attracting and engaging top talent.
Haters Gonna Hate: ATS End User Adoption
Come on, tell the truth – after all, the first step to fixing a problem is admitting you have one, and to do that, you've got to accept the fact that even though you've spent years demoing, testing, selecting, implementing, configuring and tweaking your Applicant Tracking System, you don't really use it for anything, other than maybe some automation and compliance documentation.
You spend an inordinate amount of your limited recruiting resources on your system, but you and I both know that your real ATS is Outlook or IMAP or whatever e-mail package you happen to be using.
SHAME ON YOU.
A majority of hiring, at least if you look at the numbers, comes from referrals and networking, social media or otherwise, so there's an obvious reason why so many of us have become so reliant on replicating requisitions in our inboxes.
But before you bitch about black holes or call your provider to complain about something, ask yourself if you're really using the system to augment your hiring processes, or whether you've replaced it with your inbox.
These systems cost a huge amount of money and should be a core part of your strategy, and no help desk can help fix a broken process.
PlugIn Play: Social and Mobile Integrations
We know referrals are the most effective source of external hires.  We also can't stop talking about social recruiting and talent communities or any of those other trending topics that really just replicate the type of network building recruiters have always done.
That's why instead of spending so much time defining which social channels to use or communities to communicate with, if you're not integrating these activities with your core system, chances are you're missing out on the candidates and casual connections who matter most.
Talk all you want about passive candidates, but the fact is that while you can lead a horse to water, you can't make them apply – and the best talent doesn't have 20 minutes to spend on your overly complex and cumbersome application process.
Integrating some of these social functionalities, like the ability to authenticate through an online network instead of a unique username and password can help change the tide and get you the candidates you need without making them give you the information you don't – at least not at the front end of the process.
Of course, chances are that even if they wanted to apply, there's no way to do so through a mobile device – and most enterprise employers don't even have mobile capabilities for even viewing a career site, which is a huge mistake considering the amount of money most are sinking into online advertising and employer branding – money that's wasted if you're missing out on the majority of online traffic coming from mobile (which, coincidentally, is the same device most users rely on for social, too).
Adding social and mobile integrations is an easy fix – and one that can help you get a better picture on where your candidates are coming from while capturing the information necessary to turn passive viewers into active applicants – and ultimately, actual hires.
Working Out Workflow
Yeah, I know – workflow is probably one of the most decidedly unsexy capabilities of any ATS, but it's also among the most underutilized – and, for any system worth its salt, should be the "AWESOMEST" feature available.
While workflow may be underrated, its importance can't be overstated – which is why configuring your system to help work the way you work is so critical.  Workflow configuration not only allows recruiters the ability to scale and streamline processes, but also optimize them for efficiency and recognize potential problems with current processes (and opportunities for improvement).
Give workflow features a little love, and you'll learn to love your ATS – which sounds weird, I know, but this is where these much maligned SaaS stepchildren truly shine – and you truly need to spend extra time, if needed, to get it right.
This is especially true during implementation – which is why it's better to get it right before going live than having to spend even more time fixing these basic features and functions after the fact.
When it comes to workflow, rule of thumb is get it right or pay the price.
You Oughta Know, Your Figures
Yeah, we can sit around debating and discoursing about "Big Data" all damn day, but if you're not using the basic built-in reporting and measurement features offered by pretty much every ATS out there, then you're wasting your time.
Big data is a great concept, but basic benchmarks and meaningful metrics are the numbers that matter most in recruiting, and these are the kind of analytics that are already offered in that system collecting the cloud version of cobwebs.  So before talking about the future of recruitment, do the math today and get the analytics and reporting features in your system nailed today.
There might be a lack of data integrity in your existing system, but that shouldn't be a problem if you're using your system as intended as well as offering the integrations with social, mobile and online platforms already outlined above. Not to mention the fact that if your workflow configurations aren't right, then you've got a formula that's doomed for failure from a reporting perspective.
That's why it's so important to not separate or segregate out parts of the process to your inbox or some spreadsheet or social network that can't capture the data you really want to know – stuff like time to hire, cost per hire, or even what's working and what's not.
Spoiler alert: without the right dashboard, you're going to crash.
These all might seem like some obvious fixes, but do these small things and BOOM: you'll go from recruiting zero to hero, and maybe even learn to start loving your ATS – or at least give it the love that it deserves.  Hell, you'll probably save so much money you can actually justify that raise you've been waiting for – and finally have the numbers to prove how much your work is really worth.  If you can't answer that, you probably won't like the answer, but the good news is, doing the above steps is a quick fix and surefire strategy to turn the talent tide.
That is, if your ATS has the ability to integrate with external social and online, mobile optimization, workflow configuration or reporting capabilities. If it doesn't, then stick to your email – because your Outlook for recruiting success doesn't look so hot.
About the Author: Jackye Clayton is recognized as a people expert who puts the Human in Human Resources. An international trainer, she has travelled worldwide sharing her unique gifts in sourcing, recruiting and coaching. She offers various dynamic presentations on numerous topics related to leadership development, inclusionary culture development, team building and more.
Her in-depth experience in working with top Fortune and Inc 500 clients and their employees has allowed her to create customized programs to coach, train and recruit top talent and inspire others to greatness.
Follow Jackye on Twitter @JackyeClayton or connect with her on LinkedIn.
---
---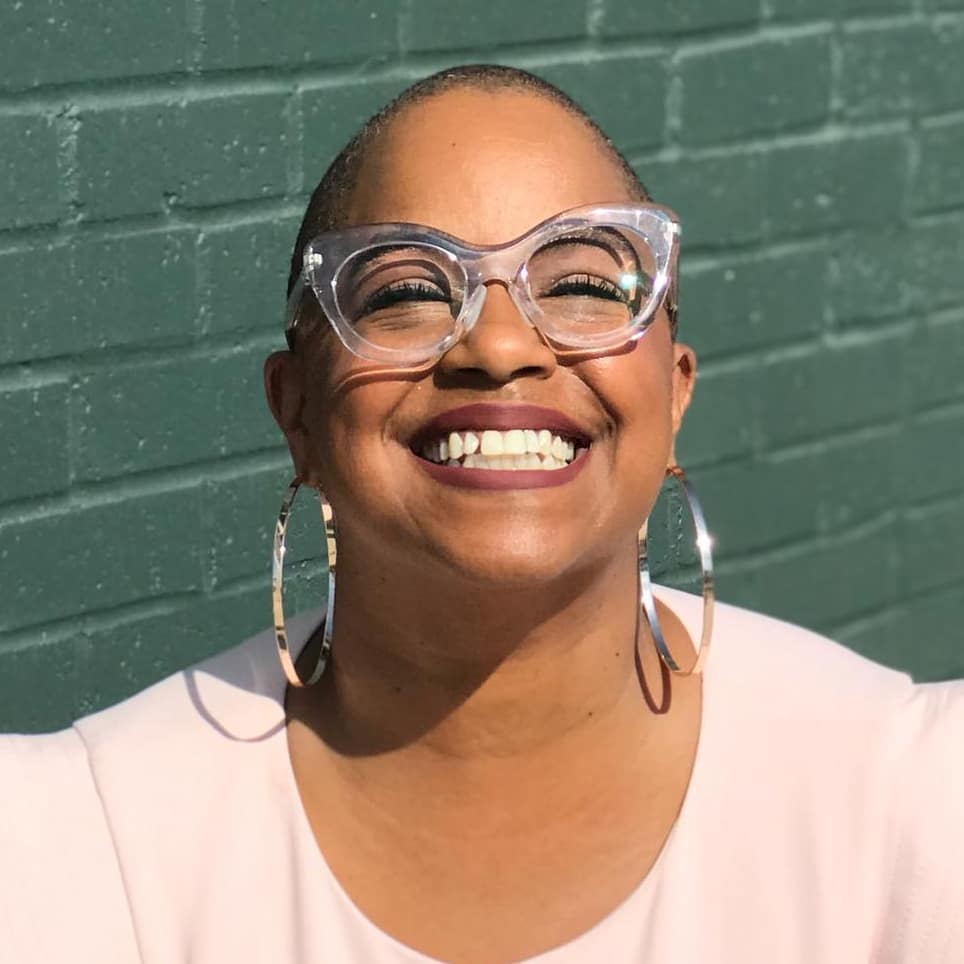 Jackye Clayton, with acclaimed expertise in diversity and inclusion, recruitment technology and a global network of non-profit, human resource and recruiting professionals, Jackye Clayton is a servant leader, uniquely inspirational speaker, and a revered thought leader. Jackye was named one of the 9 Powerful Women in Business You Should Know by SDHR Consulting, one of the 15 Women in HR Tech to Follow in 2019 by VidCruiter, 2019 Top 100 list of Human Resources Influencers by Human Resource Executive Magazine and one of the Top Recruitment Thought Leaders that you must follow in 2019 by interviewMocha Magazine. Currently, Jackye is the Diversity, Equity, and Inclusion Strategist at SeekOut. You can find her on Twitter @jackyeclayton and LinkedIn https://www.linkedin.com/in/jackyeclayton
Recruit Smarter
Weekly news and industry insights delivered straight to your inbox.