A few weeks ago, I confessed my imposter syndrome on social media. That I was, and still am, the least likely candidate to run an Ai tech company. I am a former CHRO, I am female, I am neither an engineer nor a data scientist. I also have no sales experience, and yet I find myself spending 80% of my time in sales (although we don't call it that of course).
When I was Head of HR at BCG back in the noughties, the firm was going through a growth period. Due to the way teams were sold into engagements, having senior people who could execute on complex change programs in areas that were quite new to the firm (digital, etc), meant looking externally for 'lateral' hires.
These were people who could be trusted to uphold and amplify the firm's strong values and bring much-needed expertise by virtue of their seniority and transferable skills. It was hard. 
'Organ rejection' is a term I learned in my next gig, as CHRO at the then-largest digital company in Australia, the REA Group. Organ rejection is what happens when a lateral hire fails miserably – for both parties. 
So, here I am 2.5 years into my current role. The one I feel professionally ill-qualified for when I realize I'm a lateral hire. But despite my self-doubt, there hasn't been any 'organ rejection'.
When I reflect on my life and the things that mean I might (there's that imposter syndrome again) make a great CEO, I realize that so much of what I bring to this job is what I experienced outside of education. Born out of a need to be resilient from a young age, and a bit of serendipity. 
Background
In 1980, when I was 10, my family immigrated from Zimbabwe to Perth, Australia. We arrived, a family of six, with little else than each other. Anyone who's done it knows the uncertainty of immigration. Most of us do it to risk a better life knowing very little beyond what is a glossy brochure-like version of the new land we are sailing to. It wasn't as easy as we had been sold, but we survived and adapted to our new home country.
At 18, I moved to Melbourne from Perth to study my undergrad. Not because I wanted to make a bold move again, but because I wanted to get as far away as possible from my stepmother. My mother had tragically died at a very young age a few years after we immigrated and my dad remarried within 10 months. 
I took law as my undergrad because a friend a year ahead of me was doing it and she seemed to like it. I then took a wild punt on doing an MBA and managed to get a full scholarship. Wwhich meant I could take my time to figure out what exactly I would do with an MBA. 
Fast forward three kids, and a divorce in the middle. I decided I needed to be in a creative environment. So I took an executive role in the arts knowing nothing about the two areas I was responsible for nor the sector.
Perspective
I accepted an opportunity to be Deputy Chair on a board because someone believed in me. Not because I had a grand plan to build a portfolio career. I've never planned my life really, but I have often taken a punt. After all, I found my home by knocking on the front door because I just loved the look of it from the outside and thought 'what the heck?"
I landed in this job because a close friend recommended me. I found the whole idea of figuring out how you find the best lateral talent so fascinating – without realizing until right now, I was a good example of just that. 
I'd say that very little of my formal qualifications and work experience has really equipped me for the rough and tumble of being the CEO of a startup. The sheer unknown of building a new product in an emerging market, and the stress of checking the bank balance daily to make sure we can make this month's payroll. 
Most of what got me here came from the lessons I learned away from the workplace. From immigrating, losing a parent when I was young, leaving a city that I knew well on my own, learning to follow my whims, take chances, and constantly look for meaning.
None of that makes it onto my CV.
My mission is to make those things matter the most when it comes to finding the right people for the right job. I'm also making peace with my imposter syndrome by accepting that it's the different perspective that I bring to the table that makes my contribution so unique. 
I'd go so far as to say we should all hire "industry imposters" if we can. And I'm here to help you find them.
---
Authors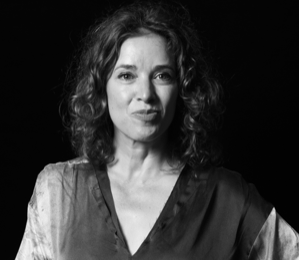 Barb Hyman is an HR executive turned Ai startup CEO. With a diverse background across law, the arts, technology and HR, this unique perspective has led her on a mission to reinvent how organizations make the most important decisions in business – who to hire and who to promote. She believes technology can help us truly humanize recruitment.
Recruit Smarter
Weekly news and industry insights delivered straight to your inbox.