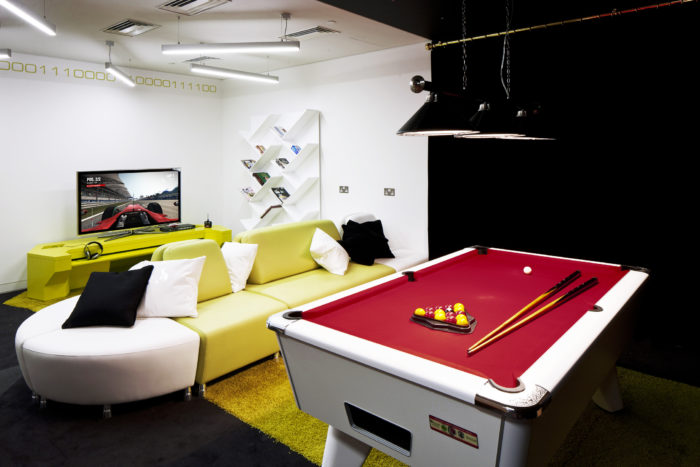 By last report, Google received three million employment applications per year. Most other companies aren't so lucky. According to the US Bureau of Labor Statistics, demand for service roles is spiking, with hundreds of thousands of job openings for trade and utilities roles and professional services. Why the disparity? Part of the reason is that recruiters outside of trendy tech companies are having difficulty attracting millennial talent.
In general, it isn't an employer's market. Unemployment recently dipped below four percent, making for stiff competition for available workers. Millennials make up the majority of the workforce, and are notoriously difficult to attract and retain. A recent Deloitte survey found that 44 percent of millennials plan to leave their current jobs within the next two years.
As companies grapple with how to manage this tumultuous hiring landscape, one possible solution has become apparent: modern, well-designed communication technology.
Making a Digital Workplace That Feels Like Home to a Generation Raised on Instant Messaging
Millennials are deeply entrenched in their everyday communications, and are used to instant communication in their personal lives. Traditional enterprise technologies, including email, are anything but instant. According to Pew Research, 28 percent of millennials are "smartphone only internet users," relying solely on their phone (rather than a laptop or desktop computer) to access the internet. It's clearly a generation that prioritizes quick mobile interactions. At the same time, research from TechSmith found that, for millennials, many businesses are falling short, with 44 percent of millennials believing their company's communications are outdated.
From a recruiting perspective, having advanced communications technologies presents an interesting advantage. If millennials are used to interacting with consumer-like communication technology, then the ability to chat and collaborate digitally at work should appeal to them. Clean mobile-first interfaces, messaging platforms, and visual features like video or even emojis give the digital workplace a familiar feel, which in turn makes work feel more tolerable.
Turning Communications Into Perks
Recruiters need to think about employee communications because they serve as the foundation of something that millennials consider incredibly important: company culture. In a recent LinkedIn survey, millennials rated company culture the number one thing that they'd like to know about prospective employers.
Many service professionals, sales teams, and skilled trade workers are physically disparate, spending time in front of customers rather than in an office. If community is something that millennial professionals value, companies will need to demonstrate that they have the tools in place to keep workers feeling connected.
Beyond the feeling of community, companies using a powerful communications platform can offer millennials more tangible benefits as well. Good communications systems make more flexible work from home policies a real possibility, when employees aren't onsite with customers. That type of perk—the ability to telecommute or travel on the job—could be a major factor in millennial candidates' decision-making. (Flexibility ranks just below pay and culture in Deloitte's survey question about what millennials prioritize in their employer.)
Better Communications Make More Meaningful Work
If nothing else, modern communications technology and clear guidelines for keeping teams connected should ease candidate's concerns about workload and quality of work life. If workers can get the information they need, when they need it, it will mean less wasted time, more productivity, and happier customers. Anyone who has ever dealt with the frustration of trying to track down answers in a workplace with poor communication systems will appreciate the difference a better solution makes.
Increasingly, leaders are using technology to streamline work, focusing on providing the highest level of customer satisfaction with the least number of hours wasted. Shifting the focus away from utilization and toward value creation makes day-to-day work less oppressive and more rewarding. By addressing the communication flaws often inherent in service work, employers can improve employees' engagement and increase retention rates for skilled workers.
Some companies already have communications solutions that could help set them apart–it's simply a matter of weaving them into recruiting strategy. For others, investing in platforms that millennials find inviting and easy to use might be a surprisingly simple way to make work environments more appealing for younger audiences. The flexibility, efficiency, and familiarity of well-designed communication programs may be the fodder recruiters need to successfully engage millennial talent –much more effective than an office pool table.
---
Authors
Stacey Epstein is CEO of Zinc, an enterprise communication platform for deskless workforces. Prior to Zinc, Stacey was Chief Marketing Officer at ServiceMax, which was acquired by GE for $1b in 2017. Prior to that, Stacey was head of global marketing at SuccessFactors, which was acquired by SAP for $3.4b in 2012.  Stacey holds a B.A. from Emory University where she was a four year all-conference soccer player. She is a mother to two young daughters and is a prolific writer about her perspective concerning leadership, technology, and innovation. @zinc
Recruit Smarter
Weekly news and industry insights delivered straight to your inbox.