It happens to all of us. That moment in our lives where we stop looking for inspiration for a moment, take a step back and realize that inspiration, in fact, comes to us.
It's not something you intentionally seek; given the right circumstances and the right timing, inspiration almost always has a way of finding you. Most of the time, we don't even know it.
That's why I periodically try to understand how, exactly, I'm inspired – and where the sources of inspiration in my life, in turn, impact my life.
Inspiration doesn't happen without introspection, though, which is why I conduct these audits to try to pinpoint those moments, those ideas, those people (most of all, those people) who have inspired me the most.
I know what you're thinking, and yeah. It sounds a little new age and out there at first,  I admit. And I understand that not many people are in the habit of doing periodic "inspiration audits," making me somewhat unique (or weird, depending on your perspective) in my approach to self-actualization, actually.
I get it. I know it's a bit unusual but bear with me for a minute.
You're My Inspiration: How Women in HR Technology Influence Our Industry.
Specifically, those women sitting squarely at the intersection of HR and technology.
These include startup founders like Kathryn Minshew or Laurie Ruettimann, internal HR tech practitioners like Deb Maher or Chris Havrilla, or HR marketers and public relations gurus like Maren Hogan or Jeanne Achille.
As I kept thinking on who was inspiring me and my work, women seemed to dominate my list; in fact, the overall gender breakdown wasn't even close. To be honest, it was such an obvious inspirational insight I'm surprised I've never noticed this fact before, but it was glaringly obvious during this particular audit.
Of course, this peaked my interest: had this always been the case? 
I have no idea if I'm being honest. But this particular pattern recognition pointed me on a path to understanding exactly why it seems, I'm so inspired by those women who play such in integral role in the HR Technology industry.
Why are female voices so prevalent when it comes to shaping my own?
These are the types of questions that are the real reason I conduct these audits, you never have to resort to imitation or desperation if you know exactly where you're looking for inspiration. You can't hope to inspire anyone else without knowing who inspires you, and why.
And in my case, why so many women? Weird.
Rewind one year (give or take). I was in New Zealand at Destination Talent, an annual antipodal event organized by Phil Tusing. One of the other speakers on the agenda was Katy Anquetil, who was discussing recent research conducted on the phenomenon of what's called Conscious Inclusion.
While Katy happens to be an American (Seattle, to be precise), she lived and worked in New Zealand (yeah, I was a little jealous). She did an amazing job at the conference, and her presentation was probably the most popular and powerful of the entire event.
Inspiration #1.
Fast forward a few months to September 2016. It was another speaking engagement, this time in San Francisco at Glassdoor's Employer Branding Summit. My session was more or less me and four industry colleagues doing improv from the main stage.
We killed it, but we were soon upstaged by Arianna Huffington, socialite, internet entrepreneur, a one-time candidate for governor of California and, apropos to this speech, author of a new book called "The Sleep Revolution," not to mention a newly formed wellness company, Thrive.
If you haven't heard of Thrive, it essentially operates on the central belief that when companies prioritize employee well-being, it eliminates stress and burnout, which in turn positively influence critical talent management metrics and core HR competencies such as employee engagement and retention.
And let me tell you Adrianna's speech was simply friggin' awesome.
As an added bonus, Glassdoor had purchased copies of the book for all summit attendees; naturally, I grabbed my copy and queued up for the chance to shake hands with Adrianna and have her sign it. The whole experience was surreal and spectacular.
Like many of you, I fully admit to being a long time fanboy of hers, having first read her tremendous treatise on Picasso, "Creator and Destroyer," when it first debuted all the way back in 1988. That seems like a lifetime ago, but the fact that this writer, thinker, and innovator I'd so long admired was now running an HR Tech startup made her message, and the moment, even more special.
Inspiration #2.
The next moment of inspiration came from Lynn Miller, whose articles I first came across on LinkedIn Pulse, oddly enough. I did some digging into her background and research, and the more I read, the more impressed I became with her insights and ideas.
Among the many articles she's produced, one in particular, "Game Changers – Female CEOs in HR Tech," really resonated with me. This post, which outlines her findings after interviewing many of the women CEOs informing the HR Technology industry, included some salient points which stay with me to this day. For example:
"The type of relationships Female CEOs have with customers goes way beyond selling to them … Our customers want us to succeed because they know we fight hard for them and have their backs."
Interesting, right? Lynn is also the creator of a members-only think tank called Women in Growth Stage Tech, which serves as a community for providing female founders and CEOs with the content, conversations, and connections required to take their business strategy to the next level.
The high performing companies which constitute this community are an impressive list, as are their shared commitment to building customer-centric cultures.
Miller is planning an event this June to further develop this group and advance her research; more to the point, she also hopes to bring together the women leaders shaping the current landscape and future direction of HR Technology to talk, to share and to help push each other – and our industry – forward.
Inspiration #3.
Around the same time I came across Lynn's stuff, I also came across a two part blog series put together by WISP (part 1, part 2) listing 35 Women in HR Tech. The fact that it was the sort of listicle that's commonplace in content marketing these days wasn't spectacular – in fact, this kind of content is kind of cliched these days.
But what stood out among this otherwise mundane list was the fact that after reading it, I realized that it was the first I'd read that focused exclusively on HR Tech leaders who happened to be women. My research confirmed that this seemingly simple idea hadn't, in fact, been done before, far as I could find. Inspiration number #4.
Shortly after this, I was talking with Marc Coleman, founder & conference director for HRN which produces HR Tech World (London, San Francisco, and Amsterdam) about some of the recurring themes and top trending topics he was seeing in their research with their global client base, spread out over one hundred countries all around the world.
Marc and I have this kind of call fairly routinely. He mentioned to me that after a successful 2015-2016 campaign for HRN, where they correctly predicted that the current leadership crisis would emerge as a central theme.
Their accurate assessment of what would become one of the hottest topics in talent allowed HRN to include leadership experts like as Martha Lane Fox, Sir Richard Branson, Simon Sinek, Gary Hamel and others to anticipate this debate, and inform the direction, discourse and dialogue of the leaders working within our own industry.
This year, Marc told me, he was seeing similar demand for content related to gender diversity, with many of his customers and clients putting this topic high on their list of most important issues and organizational imperatives in talent today.
Being the savvy show producer that he is, Marc and his team have forged alliances with a who's who of some of the world's top women leaders, including such bold-faced names as Arianna Huffington, Baroness Karen Brady, Belinda Parmer (to name just a few) in this year's research and programming agenda at HRN.
I have it on good authority that there are going to be further big announcements coming from this corner on the intersection of women leadership, gender equality, and HR Technology. Spoiler alert: it's going to be awesome.
Inspiration #5. 
Recently, I was researching ZipRecruiter, a company I'd always been curious about, but hadn't spent a whole lot of time investigating or interacting with their product and their people.
So, I did what I got curious: I stalked them – er, "researched" them. And in my, uh, sourcing (stalking, whatever), I came across Mandy Schaniel. I discovered that she had created a Lean In Circle for Women in HR Tech.
That seemed like a really cool idea, and a really nice medium to help like-minded folks find each other and more resources about what it takes to follow the Sheryl Sandberg path to success in the HR Technology industry.
Inspiration #6.
Best Recognize: What's New and What's Next for Women in HR Technology.
I know you're wondering what my point is, but I wanted to give some specific examples and detailed exposition of what, exactly, inspired me to put together this post. Now, if you know me, you know a little something about how I normally work. I get curious about something and start gathering information.
Usually, I start the same way so many of you probably do when sourcing or researching anything online: with a simple Google search. The results generally point me in the right direction, and from there, I try to find out as much as I can about whatever it is I'm investigating, online or offline.
Which is why I started putting together my own list of "Women In HR Technology."
At first, I admit I wasn't going to share this list with anyone, but as I kept adding more names and finding more women leaders worth including, I realized that keeping this document to myself would be pretty selfish.
I mean, I figured instead of having this just sit somewhere on my Google Drive or Dropbox, it was the type of thing worth sharing with everyone with an interest in HR Technology. So, I decided to share the results of my research with the readers here at RecruitingDaily.
A few housekeeping items: like any preliminary research, but particularly with lists, I've probably inadvertently excluded thousands of women in HR Technology who deserve to be recognized. The problem with lists is, they're inherently exclusionary, and no matter how exhaustive a list might be, inevitably it's going to miss myriad folks.
I know I've done this with this list, and for anyone out there I might have missed this time around, I'm truly sorry; I'm not happy with the oversight, either, but figured that since this represents a working document and one that I plan on updating and enhancing over time.
So acknowledging the fact I'm aware there are many women leaders missing and this list is anything but comprehensive or complete, please know this:
If you're a woman in HR Technology and I missed you, forgive me. Please let me know via whatever media or medium you want if you'd like to be included, and I'll make sure to add you to the list. Note: I'm a pretty easy person to find online – so please reach out if you're not included and I'll fix that anon.

If you're a woman, and I missed Women in HR Technology you personally know who deserve inclusion on this list, again, please let me know who they are and their information so I can make sure that they're included going forward. And, again, forgive me for anyone I left off the first time.

If you're a dude and you know of Women in HR Technology that should be on this list, again, again, again, please forgive me and let me know and I'll get them added to the list.
Cool?
I'd like to grow this list as a resource for anyone interested in this industry in general, but in particular, to provide as comprehensive a destination as possible for the conferences, companies and investors who are looking for the most badass women in our industry, or for the most kick butt HR Technology companies out there which are owned or led by women.
Like many male conference speakers and frequent content producers in our industry, I often hear "we'd love to have more women speakers," or "we'd love to find more kickass HR Technology companies owned or led by women," but the fact is, the recurring reason most event organizers or investors claim to exclude these badass women is "we just couldn't find any."
This silly and specious line I've heard more than once, and this list is a reaction to this ridiculous rationale for not including more women – and hopefully, a way to ensure that we'll never hear that bullshit again from any conference producers, event organizers, angel investors, VCs or other institutional investors.
Ditto for companies looking to invest in tech and are interested in considering HR Technology products and talent technologies founded or operated by women. Hopefully, you'll never have an excuse for excluding these imperative industry influencers and innovators ever again.
In reviewing the list, you'll no doubt notice that it's largely centered on vendors, and, well, that's my fault. Thing is, I've spent most of my career working with vendors, so that's the side of the industry I know the best. I'd like to start listing the female CHROs at HCM companies (both software and service providers) and internal HR Technology leaders alike moving forward.
Suffice to say, I want to know every single woman in the world who's helping to shape the world of HR Technology, whether they are an investor, an entrepreneur, a consultant, an analyst, a blogger, or whatever. If they're a woman, and if they have an active interest in or involvement with HR Technology, I'd like to make sure they're represented on this list moving forward.
I want to ensure every woman who wants to be is included in what I hope will evolve into the single most comprehensive resource for Women in HR Technology out there, period. But I need your help. So, there you go.
Oh, one last thing: please don't hold the fact that I'm a dude against me or assume I had some sort of ulterior motive for putting this list together.
It really does come from a good place, and all I'm doing is paying it forward to some of the women who have inspired my own career, and recognizing the badass women who are making a difference in the HR Technology industry. Turns out, there are a ton of them – and thing is, this is just a start.
So, yeah, I'm a man. But that doesn't mean I can't give at least a shout out to the many women who have supported me – and our beloved HR Technology industry – over all these years. After all, that's kinda what this whole "equality" thing is really all about, all things being equal. Here's hoping.
RecruitingDaily Presents: 300+ Women in HR Technology Worth Watching.
Okay, without further ado, here's the RecruitingDaily list of Women in HR Technology you should know and follow (listed in order by first name):
Jump To Letter:
A | B | C | D | E | F | G | H | I | J | K | L | M | N | O | P | Q | R | S | T | U | V | W | X | Y | Z
A || Go to Alphabet
B || Go to Alphabet
C || Go to Alphabet
D || Go to Alphabet
E || Go to Alphabet
F || Go to Alphabet
G || Go to Alphabet
H || Go to Alphabet
I || Go to Alphabet
J || Go to Alphabet
K || Go to Alphabet
L || Go to Alphabet
M || Go to Alphabet
N || Go to Alphabet
O || Go to Alphabet
P || Go to Alphabet
Q || Go to Alphabet
R || Go to Alphabet
S || Go to Alphabet
T || Go to Alphabet
U || Go to Alphabet
V || Go to Alphabet
W || Go to Alphabet
X || Go to Alphabet
Y || Go to Alphabet
Z || Go to Alphabet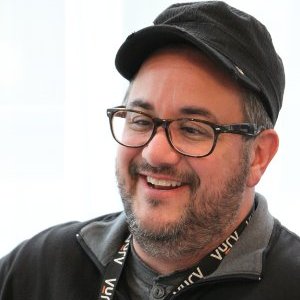 William Tincup is the President of RecruitingDaily. At the intersection of HR and technology, he's a Writer, Speaker, Advisor, Consultant, Investor, Storyteller & Teacher. He's been writing about HR related issues for over a decade. William serves on the Board of Advisors / Board of Directors for 15 HR technology startups.
William is a graduate of the University of Alabama of Birmingham with a BA in Art History. He also earned an MA in American Indian Studies from the University of Arizona and an MBA from Case Western Reserve University.
Follow him on Twitter @WilliamTincup or connect with him on LinkedIn.
---
---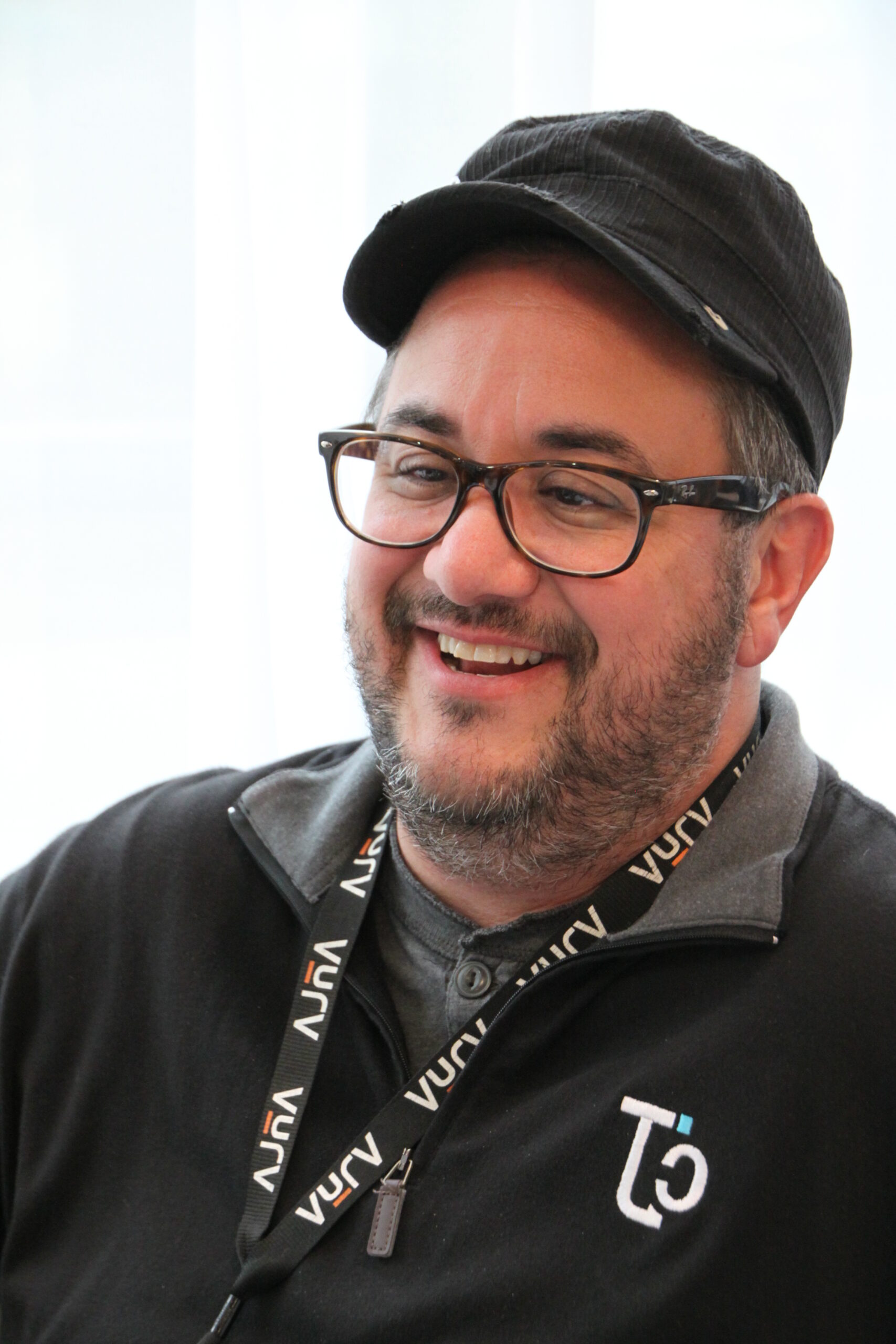 William is the President & Editor-at-Large of RecruitingDaily. At the intersection of HR and technology, he's a writer, speaker, advisor, consultant, investor, storyteller & teacher. He's been writing about HR and Recruiting related issues for longer than he cares to disclose. William serves on the Board of Advisors / Board of Directors for 20+ HR technology startups. William is a graduate of the University of Alabama at Birmingham with a BA in Art History. He also earned an MA in American Indian Studies from the University of Arizona and an MBA from Case Western Reserve University.
Recruit Smarter
Weekly news and industry insights delivered straight to your inbox.