It's the holidays, which means it's that special time when B2B marketers start pushing lazy, self-congratulatory content ("our favorite posts of the year!") and, even more noxious, the prediction post. You know, the kind where bloggers talk about what's going to happen next year. Which is weird, because you'd think if bloggers could predict the future, they'd have avoided making the bad decisions that led them to blogging to begin with. Particularly those bloggers tasked with covering the HR Technology industry. While we're not alone in adding to this canon of crappy content, prediction posts are even more specious in this industry, because, well, most of the "hot trends" vendors like to talk about are anything but.
I'm no Nostradamus, here's my sneak peek at what's going to happen in 2014.  It's pretty easy to predict the future for an industry that's stuck in the past.  But there's no time like the holidays for evergreen content – and look forward to repurposing this post for 2015, too.
2014 in HR Technology: 3 Sure Bets for the Year Ahead
1.    We'll Still Be Talking About the Same  Stuff: Gen Y in the workplace, social media for recruiting, big data, candidate experience and company culture aren't going anywhere. Nor are the litany of other recurring themes which constitute "thought leadership" in HR Technology.   Sure, maybe the details change, but the overall conversation really doesn't.
Replace "social" in 2009 with "mobile" in 2014 and you'll see we haven't really progressed, we're just talking about different ways to distribute the same content – resumes and job descriptions, mostly.
2.    Something Will Die: Whether it's the traditional resume, in-person interviews, sourcing, you name it, and someone's cheering its seemingly imminent demise. But somehow, no matter how perilous, the staples of traditional recruiting survive. Sometimes, that requires a little rebranding – think: "professional network" instead of job board and you'll get the idea.
For instance, you'd think since social media is making even e-mail old school (per prevailing sentiment) you'd think talking about using the phone for recruiting would be pretty passé. Now it's just called 'mobile' instead.
3.  The Roadmap Remains the Same: Remember a year ago, when that feature that you really need was a quarter away from being rolled out?  Chances are it's still there on the "roadmap" that doesn't really exist, but your vendor rolled out a bunch of stuff you didn't actually need in the first place. That's the great thing about SaaS: vendors never actually have to produce what the customer wants because the delivery model can always hide product and process deficiencies.
That's also why the term "roadmap," which is completely irrelevant to cloud computing, has replaced "I'll talk to my boss and see what we can do" as the biggest lie enterprise sales guys tell customers. But unless he speaks Urdu, that account rep probably isn't in close contact with product – not that he'd try, because, well, he's heard it before. So have you, which is why a year from now, you'll still be waiting for a feature or integration that hasn't happened. Unless, of course, you're a Fortune 500 account up for renewal. Then, you might have a shot at making more than a roadmap.
Ultimately, 2014 looks like every other year in HR Tech: same stuff, different hashtag.  And lots and lots of marketing hype in the middle. Speaking of: This post is part of SilkRoad's first annual #HRTechTrends Blog Carnival. A recap of all participants will be posted on SilkRoad Ink on December 20, 2013.
---
---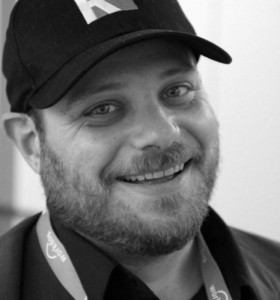 Matt serves as Chief Content Officer and Global Thought Leadership Head for Allegis Global Solutions and is a partner for RecruitingDaily the industry leading online publication for Recruiting and HR Tech. With a unique background that includes HR, blogging and social media, Matt Charney is a key influencer in recruiting and a self-described "kick-butt marketing and communications professional."
Recruit Smarter
Weekly news and industry insights delivered straight to your inbox.