Your Workforce is Entirely Remote. How Should You Manage?
The COVID-19 pandemic has shaken up every industry and changed business models and consumer habits around the world. It's created new challenges and opportunities for HR professionals, workforce leaders, and business and project managers. We're working through an unprecedented time.
Figuring things out as we go, pivoting when necessary, remaining flexible, and most of all working to support our employees and keep our businesses operating. In today's remote workforce world, it's never been more important – or more difficult – to meet employees where they are and work hard to tailor communication strategies to their unique needs.
Know your employees
The line between home life and work-life was blurry before the pandemic hit. And now, it's indistinguishable. Our living rooms have become our offices, and our computers and phones are now our communication lifelines. You've probably noticed that some of your employees and colleagues are thriving in this environment, while others are struggling.
Meet your employees where they are. Do what you can to help them adapt, whether that's reorganizing their schedule if they have kids or a partner working opposite hours. Or by creating a more structured plan if they're struggling to work effectively outside the office. Get to know your employees and do your best to reach them in ways that make sense.
This will only happen if you invest the time getting to know and understand your team on both a professional and more personal level.
Provide the right resources
Knowing and understanding your employees will help you identify their specific needs and put resources in place to help meet them. Host virtual town halls, all-staff meetings, consultation sessions, and webinars on pertinent issues impacting your organization or culture and current events.
Whether that's celebrating diversity or offering meaningful support for working parents, do your best to provide the resources to adhere to your employees' needs and promote unity across your organization. Being in an HR role, you're likely the common thread between employees in different roles across your company.
Forge connections between your employees and their colleagues with common interests or in similar situations. Whether that's a love for cooking or working through having children at home full-time. Do your part to ensure your employees feel supported.
Separate work life and home life
Help your employees find ways to separate their personal and professional life. Start by thinking about what you're doing to maintain a healthy work-life balance. Is it exercising to break up the workday, reading a book for fun, trying a new recipe, game nights with your family, or volunteering?
Whatever it may be, it's important to find an outlet that enables you to disconnect. 
Sometimes it's difficult to be fully offline, even – and especially – when your home and work environment are one and the same. Encourage your team to use their paid time off in compliance with your company's policy. And while you're at it, take a few vacation days yourself.
An important aspect of striking a healthy work-life balance is to define virtual availability. Make sure your employees understand when you are "most available" and vice versa. No one should be working non-stop for eight hours every day, regardless of their job type or industry. So work together to create a schedule and a system that works for your team.
Communicate to your employees what time works best for scheduling meetings, and be available when you say you will. Come up with a virtual communication system. For example, if an assignment is urgent, ask that your employee sends you a text message. If the task can wait, use email or instant message. Find what works best for you and your employees. 
Be an encourager
At a time when there's so much uncertainty in the world, being a positive, encouraging, and consistent voice for your employees is more important now than ever before. Whether that's sharing an uplifting video, inspiring words, or a piece of good news, be a light in your employees' and colleagues' lives.
This will go a long way in helping to support them during this difficult time and will demonstrate your strong leadership skills. 
Don't be afraid to figure it out as you go
While there is endless advice and guidance on what and how things should be done, remember that what works for others may not fit your situation. There is no one-size-fits-all approach to managing and communicating with a remote workforce.
Remaining flexible is key to successfully navigating this unprecedented time, and don't be afraid of that. Be ready to iterate and build upon the lessons you learn. 
Most of all, get to know your employees and understand how you can support one another through this time. 
---
Authors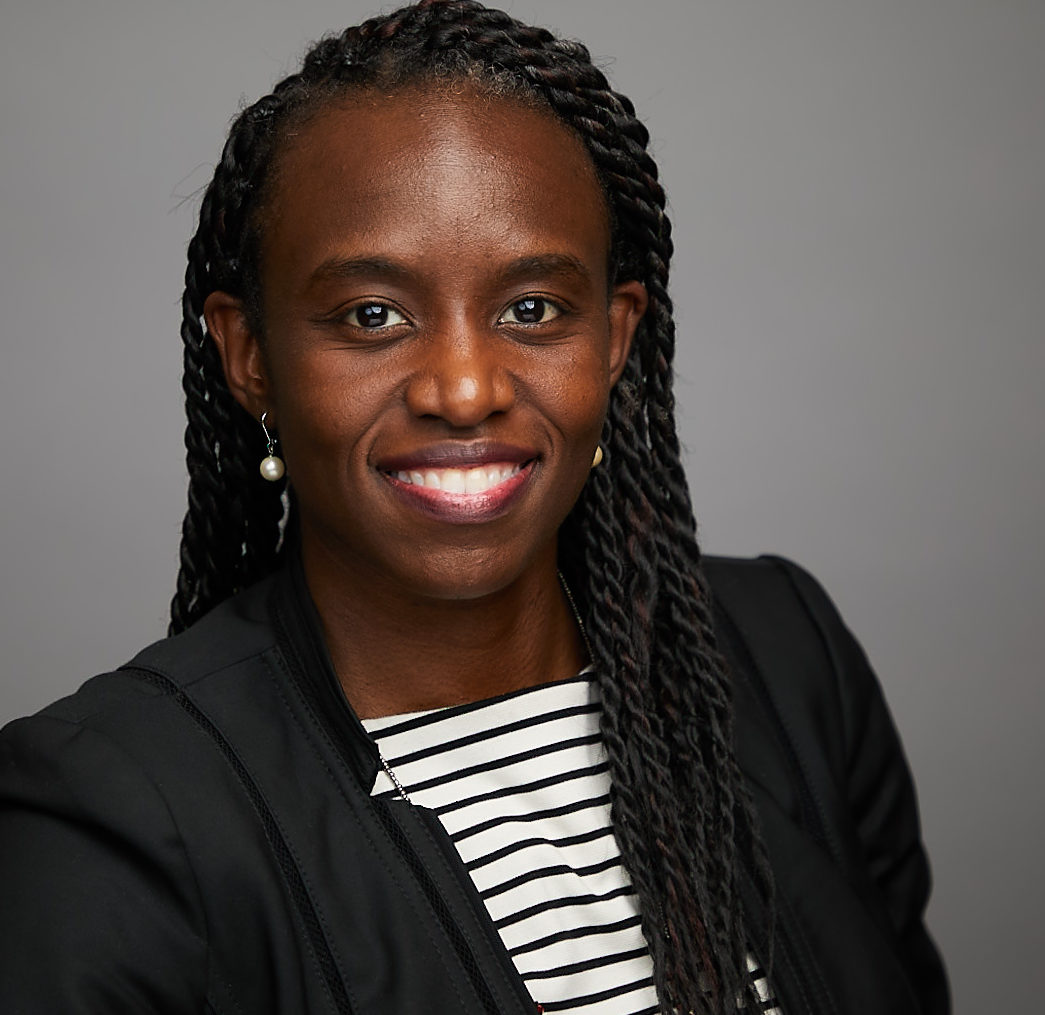 Amonique Brown is the Chief of Staff at Yahoo Small Business. Prior to accepting the chief of staff position, Amonique worked as a senior business systems analyst. In her role, she marries her passion for communication with her skills in technology, and extensive knowledge of IT procedures and solutions. Amonique is a Portland, OR native and an avid Trail Blazers fan. She works hard to set an example of women's leadership for her teenage daughter, as well as for her broader "family" at work and at home.
Recruit Smarter
Weekly news and industry insights delivered straight to your inbox.