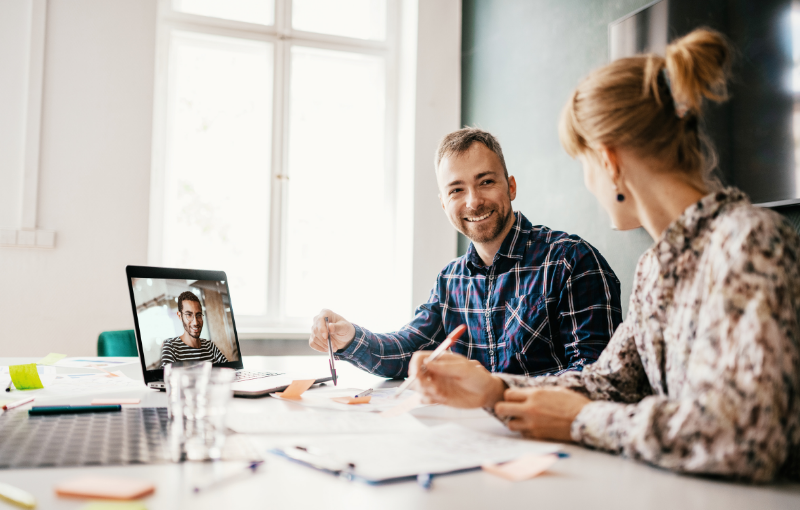 Why Your HR And Marketing Team Needs To Work Together
For any business to thrive, all the internal departments must perform to their full potential. They must show their dedication and commitment to the work they are assigned to do. This is a fact. Also, it's a symbiotic relationship and genuine team collaboration that helps everyone push boundaries together.
For example, Developers can't do much without a strong UX designer team. Effective communication between them will always result in better projects. When cross-functional teams work together on a common goal or form a symbiotic relationship, they can benefit a lot. In this blog, I will discuss why the HR and marketing team needs to work together.
Let's take a look at the HR and Marketing Teams at individual standpoints in brief. The HR team is responsible for managing employee life-cycle from recruitment to onboarding and training and pretty much everything that concerns an employee for the company's greater good. They are also responsible for conducting benefit analysis and do market research to stay afloat in the competition and attract the best talents.
It would not be wrong to call the marketing team the face of the company. They are responsible for building the corporate brand and positioning its core values out in public. Marketing reaches out to prospects, customers, existing clients, investors, and the larger audience with critical information that builds the company image and puts them into the spotlight.
They produce promotional and marketing materials, conduct marketing campaigns, takes care of your website's SEO, manages social media, and much more. They are always proactive and busy in finding innovative ways to promote the business and bring sustainability.
The common thread between these two departments is communication. These two powerhouses manage both internal and external communications very effectively. Therefore, they can do wonders when they work together, forming a symbiotic relationship.
Here is Why
Recruitment and Finding the Right Fit
For an HR professional, hiring the right fit for the company is vital. A good hire adds value to the company and contributes to the company culture and its attributes. A right fit means finding talent that understands the company culture and its values. Here, HR can take advantage of the marketing research for finding the right candidate.
The marketing team uses various mediums to generate insights into the market by facilitating data dives. Which, could be beneficial for the HR team on a job posting that targets the right audience. Marketing team could ensure that the job descriptions are intended to the right audience, keeping their perspectives in mind. The marketing team can also help HR curate compelling copy that interests the audience and drives them to their career page.
The Big Company Events and Social Media
HR teams conduct events and coaching sessions that help employees and the company realign their goals and objectives. It builds team collaboration, overall morale, and boosts employee engagement. During these events, the leaders share their ideas and thoughts, motivate the team, and build a positive working relationship. The marketing team's collaboration can give them an ample opportunity to create brand awareness by posting on social media. They could share the before and after experience from the events and put the company brand and culture out in public.
The HR and marketing can monitor social media, get insights into how customers feel about the brand, and how current or former employees think about the company. They could post inspiring stories about the company's accomplishments and anecdotes from the employees. This would also bring more transparency among the internal departments and add value to potential customers and employees.
Employer and Corporate Branding
The HR department manages employer branding, and corporate branding is taken care of by the marketing department. But treating them separately is not a wise decision. Corporate and employer branding must go hand in hand. If corporate branding is lackluster, it is going to impact the employer brand and vice versa.
Both departments play a crucial role in building the brand image since they communicate with candidates and customers. Both candidate and customer experience should be treated perfectly. Lousy candidate experience can derail marketing initiatives. You would not want bad word of mouth, would you? The same goes for customer experience. Therefore, the language and messaging for both the branding initiatives should not be different.
Marketing and HR departments must join hands and should communicate to tell the right stories.
End Note
The dynamic duo holds its power in communication, and that is what they do best. More synergy and collaboration between them create many opportunities to improve their work and bring more success. As Richard Branson rightly said,
'Two heads are definitely better than one, and by sourcing ideas from each other, you have a better chance of coming up with a strategy that will allow your business to overcome a setback or challenge.'
---
Authors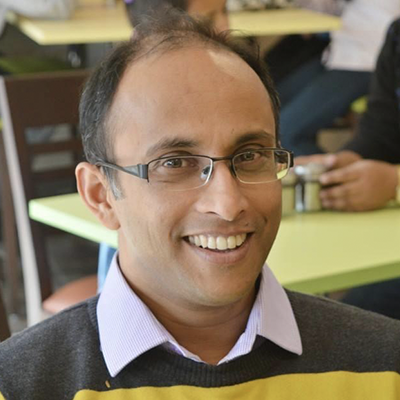 Anjan Pathak is the Co-founder and CTO at Vantage Circle - an Employee Engagement Platform. He is an HR technology enthusiast, very passionate about employee wellness, and actively participates in the growth of the corporate culture. He is an avid reader and likes to stay updated in the latest know-how in the field of human resources.
Recruit Smarter
Weekly news and industry insights delivered straight to your inbox.