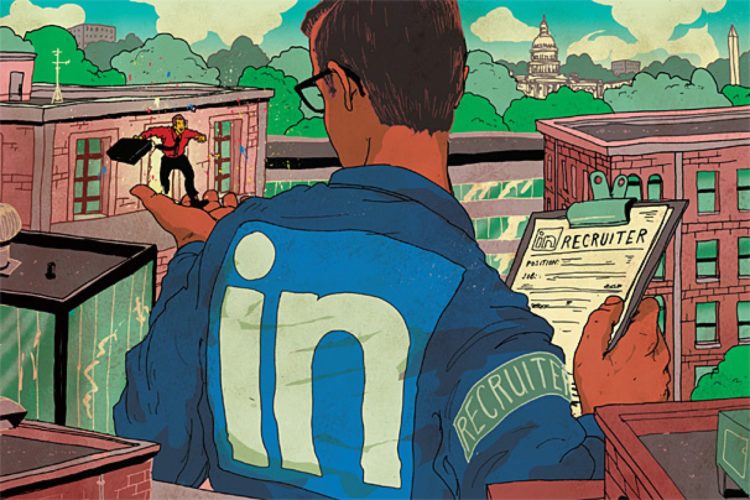 When was the last time you emailed a potential job candidate, but never heard back from them? If you're like most people who source passive candidates, it was probably just this morning. A recent survey shows that only 5.2%* of people in the U.S. have responded to a recruiter's message in the last three months. So, for every 20 people that you email on LinkedIn because they look qualified for a role, chances are you'll hear back from just one of them.
Google "how to write a recruiting mail" and you'll get plenty of advice—but many articles in the top search results were written more than three years ago. Hasn't the talent market changed since 2015? Some of it might have been valuable advice three years ago, but there's no way to know, because most of it's not based on real data. It's just someone's opinion.
As a linguist, I'm fascinated by which language is most likely to get people to respond. The only way to know what works is to look at responses to real recruiting messages and find patterns. At Textio we've been collecting data on recruiting mail performance for years now, because it's fuel for our software platform. Even though there are wide variations in effective language across different locations and different job types (and yes, the patterns that work do change a lot over time) some interesting general patterns do emerge, and some of them are not at all what you might expect.
Shorter is better, at least for paragraphs
Any time you open a new InMail you get a color-changing character counter that reminds you to keep your message short. LinkedIn recommends 200 to 500 words in total, but the real response rate data paints a more nuanced picture of what works best. Overall length makes some difference, but the way you structure those 200-500 words has a significant impact on response rate. Messages with several shorter blocks of text get higher response rates than messages containing just one or two long paragraphs, probably because shorter blocks of text make it easier for the reader to scan your message quickly. So one way to start boosting your chance of a reply is to break up your writing into smaller chunks and avoid big, long paragraphs.
Beef up the background
You may think you're saving time by relying on message templates when you write to candidates, but message based on templates perform significantly worse than personalized messages written specifically for the candidate you're contacting. Even LinkedIn says that using a personalized email instead of a template will boost your response by 15 percent.
But what does "personalized" mean? Many recruiters try to be personable by starting with "I came across your profile on LinkedIn," but the reality is that candidates see through this and this general language hurts your response rate. Textio's data consistently indicates that your first candidate outreach message should talk about something unique in the background of the person you're emailing.
Shout out your benefits
Your benefits team has put together an amazing package to appeal to the people that want to work at your company. Zillow allows employees who are traveling to ship their breast milk. Evernote hosts classes through "Evernote Academy," which offers team-building courses like macaroon baking.  Here at Textio, we make donations to non-profits where staff members choose to volunteer their time. What's the benefit that makes your company special? Share it!
The war for talent is intense, and being explicit about benefits—401K, performance bonuses, adoption leave, free gym, dogs in the office—concretely changes your response rate.
Turn down the pressure
Textio has also found that the way you talk about next steps in your recruiting mail changes the likelihood of getting a reply. Messages that close with presumptive language that pins candidates into specific dates and times for follow-up – like "Let's have a phone chat Thursday at 4:00 pm" or "Can you reply to me by tomorrow morning?" – are more likely to go unanswered.
On the other hand, inviting candidates to events at specific dates and times works great – having a team happy hour Thursday at 4pm? Go ahead and invite the candidate in your message. As is common in language, context is everything – and you can't guess ahead of time where "Thursday at 4pm" is going to get the response you're hoping for. Only having data at very large scale can tell you what works.
Some of the language that leads to the highest response rates from candidates may not seem intuitive, but when you track the effectiveness of text from tens of thousands of real-world recruiting mails, some surprising linguistic patterns are bound to emerge. There are millions of combinations of words and phrases that will lead you to more recruiting mail success; this is just a quick glimpse into what's working right now.
The important thing to remember is that the words you use actually make a difference in how people respond to you. You're asking someone to make a major life decision about where they want to be in their career. Take your time and be thoughtful about how you approach them, and you'll have a better shot at starting a real conversation.
*All figures, unless otherwise stated, are from a survey run by Google Inc. Total sample size was 1037 US adults, ages 18-65. The survey was carried out online in March 2018.
---
Authors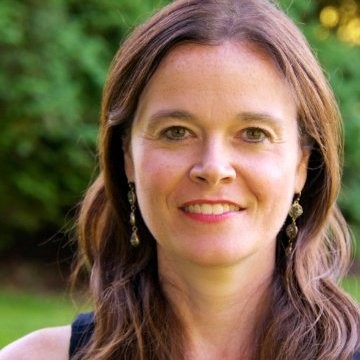 CEO and Co-Founder of Textio. Long-time software product leader, accomplished data writer, recovering academic with a PhD in Linguistics and Cognitive Science from the University of Pennsylvania. Deep experience in product management, product marketing, pricing and licensing, and SaaS across the board, with specific technical strengths in natural language processing and data science.
Recruit Smarter
Weekly news and industry insights delivered straight to your inbox.