Today's recruits expect companies to offer an authentic look into the workplace culture and specific job roles. There is also a strong desire for many potential employees to find an organization that aligns with their own values. Therefore, recruiters and business owners are encouraged to think differently about how jobs, people and environments are showcased to prospective employees. In a tight labor market, recruiters may consider adopting video interviewing and messaging to attract today's modern candidates.
Organizations considering video to elevate their brand and improve candidate quality by incorporating video interviewing and messaging into the recruiting and hiring processes should consider the following three key elements.
Number One: The Message
Although technology has made it easier and less expensive to record and post videos, business leaders must understand the critical aspects of a quality video, which engages job seekers and encourages the next steps. To create a captivating video, employers must tell a story that captures the essence of their culture.
Short and creative scripts – developing concise scripts, no more than three minutes in length, to help grab and maintain applicants' attention when addressing the company, culture and job roles.
Valuable information – providing job seekers the necessary information on a specific role, its impact and what a company does can attract more top candidates, saving time and energy for all parties.
Real people – incorporating actual employees instead of professional actors or senior leaders/managers in videos displays authenticity and can build trust among job seekers.
Exclusive benefits – using audio or visuals to emphasize unique attributes such as office perks and benefits will reinforce the employee value proposition and resonate with candidates.
Number Two: The Content
The video content created must resonate with prospective candidates to build a powerful and appealing story. Therefore, employers are encouraged to determine their objectives and identify types of content for recruiting videos, namely the following.
Task specific – create "a day in the life" videos of employees to showcase the responsibilities of the job, work environment and the skill set required to make a greater impact than a text version.
Core values – develop videos that demonstrate employee, client and community interactions to showcase the company's values and attract like-minded job seekers.
Workplace culture – capture videos that highlight a vibrant culture of team-building activities, events, corporate functions and community involvement to gain a competitive advantage.
Testimonials or Awards – draft videos with clips of employees giving genuine insight into the company or feature corporate awards that underscore the culture.
Number Three: Use of Content
Organizations can leverage video for recruiting by identifying avenues to engage candidates. Recruiters or hiring managers can seamlessly incorporate videos into these communication channels.
Career sites – showcase videos on career sites, job postings or the company website so interested candidates can learn more about employment opportunities and increase company SEO.
Social channels – share videos across company social channels and expand recruiting reach across multiple user networks and talent pools.
Confirmation emails – include videos in candidate communication like job search or application emails to give applicants an exclusive preview into the company.
Job fairs – use videos at job fair booths to drive traffic to the booth and connect with ideal candidates one-on-one.
With labor shortages, record resignations and a job seeker's market, storytelling through video interviewing and messaging in recruiting and hiring can help humanize a company, deliver a personalized experience and create emotions of enthusiasm and desire among applicants.
Additionally, video interviewing and messaging may convince candidates to choose your company over the competition. By considering the above three key elements to video recruiting, companies can tip the scales in their favor.
---
Authors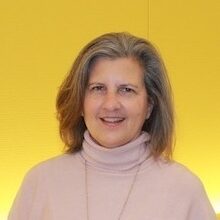 Jill Chapman is a senior performance consultant with Insperity, a leading provider of human resources and business performance solutions. For more information about Insperity, call 800-465-3800 or visit www.insperity.com.
Recruit Smarter
Weekly news and industry insights delivered straight to your inbox.