The recruiting startup ecosystem is showing no signs of slowing down. Amid fears of recession and ongoing trade wars, the recruitment technology market is going strong. Globally, recruitment startups collectively raised $1.6 billion as of November 1, 2019, up by 1.1 billion in 2018.
With 58 out of 169 companies having raised over $5 M in various financing rounds, investor interest in the recruiting space is certainly increasing. As recruitment becomes a key driver of organizations' competitive advantage in a tight labor market with acute skill shortage across key positions, the market potential of the recruitment industry is only set to grow.
Recruitment Startup Funding Trends 2019
Here's a quick snapshot of historic funding rends in the recruitment startup ecosystem and the ten biggest funding rounds in 2019:

Jobvite: The comprehensive analytics-driven recruitment platform raised a whopping $200 M in a private equity round from K1 Investment Management in February 2019. One of the first platforms to leverage social networks to match candidates with jobs, Jobvite, used the funding to bolster its recruitment offerings by acquiring Talemetry, RolePoint, and Canvas.
Andela: In one of the earliest funding rounds of the year, Andela, picked up $100 M in series D. The company that offers both coding lessons and jobs to students in developing countries is currently valued between $600 – $700 million. The company operates in Kenya, Uganda, Nigeria, and Rwanda with salaried developers working for companies located in the US and Europe.
Jobcase: The Boston-based open-access platform for job seekers and employers raised $100 M in a growth equity round led by Providence Strategic Growth (PSG) in late February. Jobcase helps white-collar workers discover job posting and reviews while offering employers a suite of recruiting tools. The business model is similar to LinkedIn where Jobcase charges candidates fees for accessing pages with information about job openings.
eCheng: The Chinese AI-powered talent matching and resume management platform bagged $80 M in series C financing round led by Cathay Innovation Fund and joined by previous investor Lightspeed China Partners. eCheng serves some of the leading businesses in China including Tencent, Alibaba, iSoftStone, and Vanke.
Neuvoo: One of the fastest-growing job websites, Neuvoo, received an equity investment of $40 M from Caisse de dépôt et placement du Québec (CDPQ), Canada's second-largest pension fund. The investment is expected to help the company expand its global footprint and significantly increase its headcount. Neuvoo operates in over 70 countries and reported annual revenues of $57 M in 2018. Headquartered in Montrèal, Canada, the company also has offices in Europe and Latin America.
SmartRecruiters: The enterprise recruiting platform raised $50 M in a series D financing round led by Insight Partners and joined by Rembrandt Venture Partners and Mayfield Fund. The company offers an end-to-end recruitment solution including recruitment marketing, applicant tracking, and offer management. The platform has a marquee client list which includes Twitter, LinkedIn, Ikea, Visa, and Bosch.
AllyO: One of the first movers in the conversational AI space, AllyO completed its series B funding round with $45 M led by Sapphire Ventures and Scale Venture Partners with participation from Google's AI fund – Gradient Ventures, Randstad Innovation Fund, Bain Capital Ventures, and Cervin Ventures. Selected as the Top HR Product of 2019 by Human Resource Executive Magazine, AllyO uses conversational AI to help organizations find more qualified candidates, automate workflows and glean in-depth insight into their recruitment process.
Personio: The German HR and recruiting platform closed a $40 M series B round in January, this year. The funding was led by Index Ventures and joined by existing investors Northzone and Rocket Internet's Global Founders. The company's clientele includes leading SMEs in Europe and abroad. Personio's open API and multiple third-party software integrations make it an attractive value proposition for employers using an assorted variety of HR solutions. The company also acquired Rollbox, a Spanish API-based payroll solution in April to bolster its capabilities in the core HR market.
Triplebyte: The San-Francisco-based startup that calls itself a background-blind recruiting platform, raised $35 M in a series B funding round earlier this year. The company offers personalized online coding tests and technical interviews to help employers make data-driven hiring decisions. Triplebyte's platform is aimed at candidates with non-traditional education backgrounds and career paths who possess high-level technical skills, which makes it a very compelling product for employers operating in the tough labor market today.
Nomad Health: Nomad Health, a clinician placement platform raised $34 M in equity and debt funding led by Icon Ventures with participation from Polaris Partners, RRE Ventures, .406 Ventures, and Silicon Valley Bank. Launched in 2012, the Manhattan-based startup connects doctors and nurses to employers looking for new staff. Nomad Health lets employers hire for locum tenens, permanent, telehealth, and traveling nurse positions. The company aims to plug the massive talent shortage in the US healthcare system.
Funding trends for 2019 reflect the larger macroeconomic issues at play in the global talent marketplace. Skilled talent shortage continues to be one of the major pain points for organizations today and it is no surprise that startups solving for this problem have received the lion's share of VC funding this year. Additionally, AI recruiting platforms have also raked in significant funding in 2019. As prominent VCs and investors like Softbank, Y Combinator, Lightspeed Ventures, Gradient Ventures, Randstad Innovation Fund, CDPQ, and more, focus on startups solving real-world problems using AI, we can expect to see a lot more action in the AI recruiting space going forward. While talent matching and data-driven skills assessment startups will continue to hold investor interest for at least the next two years, we're likely to witness the rise of more industry-specific and specialized skills solutions.
With innovation coming from emerging AI powerhouses like China, Israel, Germany, and Canada, investor profiles in the recruiting technology landscape are also set to become more diverse. So far, 2019 has been a stellar year for recruitment startups and 2020 promises to be even more exciting.
What funding trends are you tracking in the recruitment space? Let us know in the comments below.
---
Authors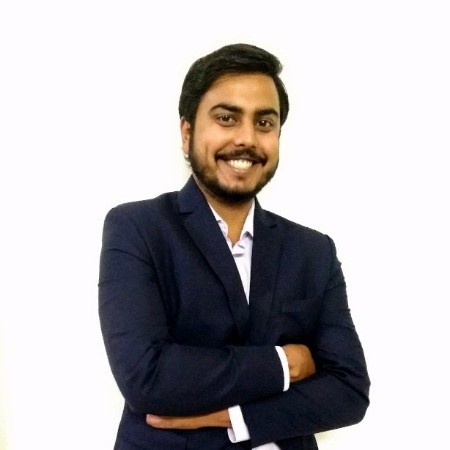 Sushman is a contributing editor at RecruitingDaily.com and writes about how organizations can succeed with recruiting technology. With a background in B2B tech publishing and events, Sushman strives to make dry, technical copy engaging. When not writing, Sushman enjoys craft beer and motorcycling holidays.
Recruit Smarter
Weekly news and industry insights delivered straight to your inbox.