Onboarding represents a unique opportunity for an enriching learning experience between the organization and the new hires. For companies with foreign talent, onboarding is a chance for faster integration and assimilation of the new hires and the existing company culture.   
The Importance of Onboarding as a Valuable Experience
Providing a seamless onboarding experience is the key to retaining international talent. As one statistic on employee onboarding mentioned, 93% of employers believe that a good onboarding experience is critical in whether the employee will stay with the company.  
Onboarding training is a perfect opportunity for employees to get introduced to a new environment and understand the changes they will have to face. While for employers, it is a series of well-crafted processes where they can share all the tools and resources to help new members succeed.   
Today, new hires expect not only a thoughtful and positive onboarding experience but one that is tailored and personalized to the individual. After all, every new employee is an investment the company makes, so going the extra mile to ensure a flawless user experience can payout in the long run. When hiring international recruits, HR professionals need to consider a couple of extra things beyond paperwork and workflow systems to make onboarding a success.    
Implement a Buddy or Mentor System
Starting a new job can be challenging, even more so when working in an international organization. Assigning the new employee with another coworker can help them feel more welcome and provide guidance. A mentor can help the new hire feel more settled and create a collaborative learning environment.   
Social Integration to the New Company and Team
Take the time to schedule a meet-and-greet with the new employee. Introduce them to key stakeholders, team members, and coworkers and create more social networking opportunities across different departments.  
International hires might need more strategic socializing to integrate and feel connected to their colleagues. If your organization carries out virtual onboarding, establish clear communication via digital channels at mutually convenient hours.   
Cultural Awareness Training
One way to foster an inclusive environment is to allow the new hire to share more about their country and culture. An introductory presentation will make the new employee feel closer with their coworkers and bring light to any cultural differences, which may offer new perspectives and experiences.    
A company with a global workforce needs to bring awareness of different cultural and work etiquettes to create a common cultural framework. It can integrate a new hire and build strong professional relationships with people from different cultures.  
Personalized Onboarding and Training   
Taking a one-size-fits-all approach to onboarding will not provide a unique and valuable employee experience, as every new hire is different. Onboarding should be the same for every employee for the traditional aspect of it, such as sharing of: 
Role information and expectations 

Documentation

Benefits packages  

Technology protocols 

Company structure

Work policies & procedures 
Companies can pay attention to the personal preferences of an international employee and customize their training based on their: 
Language and Communication Preference 

Meeting Etiquette 

Professional customs 

Work habits 

Any areas of concern 
Personalizing training will make the new employee feel special, valued and supported, leaving them with a good impression of their employer.  
Regular Check-Ins
Regular communication is vital during the onboarding and training period. International employees can feel isolated, so setting up periodic check-ins can make them feel welcomed and alleviate any anxieties.
Facilitating check-ins is also an excellent opportunity to gather feedback and gauge how new employees cope with their workload and new environment. These face-to-face or virtual meetings are a perfect way to see what's working and make adjustments to the onboarding process.    
Conclusion
A robust and effective onboarding program is the key determinant in improving an organization's retention rate. A company's success depends on the selection, onboarding and training processes for new hires, even more so for a dynamic and diverse international workforce. 
---
Authors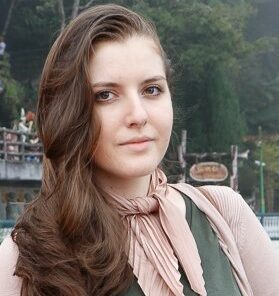 Ivana Radevska is an HR and benefits content expert at Shortlister. She speaks three languages and enjoys writing guides for HR professionals.
Recruit Smarter
Weekly news and industry insights delivered straight to your inbox.