As COVID restrictions eased around the world, many business and HR leaders assumed interest in international mobility would remain low. But in fact, the opposite seems to be true—global mobility is more alive than ever. Perhaps because we've been "grounded" for so long, it's created a boomerang effect of pent-up demand among workers who are eager to explore. Not only has business travel skyrocketed some 875%, but travelers are also staying longer, taking advantage of remote work to extend business trips for a few extra days to explore their destinations. 
In fact, global mobility isn't just a nice perk for today's workforce; it's becoming an in-demand benefit that's central to the employee experience. That means companies who don't offer international opportunities could be at risk of losing great talent who will go elsewhere to get what they want. 
Even if your company doesn't have international locations or customers, offering your employees the opportunity to work abroad can be a powerful talent retention strategy for several key reasons:
It meets their demand for flexibility. Work flexibility is now the number one driver of an exceptional employee experience, and 94% of employees think they should be able to work wherever they want, as long as they get their work done. Whether it's working from home or a beach house in Aruba, employees overwhelmingly have proven they don't need to be in the office to be productive and effective. Fortunately, HR managers are on the same page with over eight in ten agreeing that flexible and remote work is now a key part of their talent strategy.

 
It supports their desire for career growth. Employees know that international experiences can contribute significantly to professional development with two out of three agreeing that it's critical for career growth. Because of that, over 75% say they would consider moving abroad for an overseas assignment. The cultural exposure, diverse experiences and adaptation skills gained are important qualities for leadership and advancement.
It satisfies their desire for experiences. After enduring more than two years of loss, restriction and confinement, many people have reconsidered their careers, priorities and goals. That "bucket list" that many save for retirement has suddenly become much more urgent.

 

And today's travelers are looking for more than just the typical tourist experience — they want experiential opportunities where they can truly become immersed in and learn about different cultures. That's a large driver behind the rise of digital nomad visas — countries are inviting people to come and live for six or 12 months to really get a flavor and feel for a place.
Because global mobility checks all the boxes when it comes to work flexibility, growth, experiences and work/life balance, it's become a powerful tool for companies to attract and retain talent even during the Great Resignation. But many still either aren't thinking about international assignments as part of their retention strategy, or  they're inclined to just say no to the whole idea given the compliance risk. Both positions put organizations at a severe disadvantage, leaving them behind in a highly competitive race to attract and retain employees.
If you're incredibly fearful of the compliance implications or simply unsure where to begin, the key to effective implementation is to balance the benefits of international opportunities with the right technology to simplify management and streamline the process. Here are some essential strategies:
You need to know where employees are at all times. Keeping close tabs on employee whereabouts will help minimize the risks associated with remote work and international placements – including tax and immigration issues, as well as health and safety concerns. Unfortunately, because they lack effective solutions to track employee locations, HR's confidence in this area is waning.
Last year 60% said they knew where most of their employees were working, but by this year, that number had plummeted to just 46%. Worse yet, nearly 40% discovered employees working where they shouldn't be, increasing the compliance risk for both the organization and the employee.  
HR needs to be able to monitor staff work locations in real time to minimize risk to the organization. Fortunately, there's a relatively easy solution: The vast majority of employees (well over 90%) are happy to have their employer track their locations at the country, state and city level. Plus, implementing automated tracking technology on company-owned devices alleviates the employees' burden of having to report their location. 
Implement a system for managing requests. With 85% of HR professionals expecting remote work requests to increase this year, even in small- to mid-size organizations, managing the process for requesting, reviewing and making decisions could become untenable. You'll want to set up a system for employees to submit their requests and have them routed to and reviewed by the appropriate decision-makers to keep the process moving along.
Set clear policies. Even with the most advanced technology in place, it may not be feasible to give employees carte blanche to work from wherever they choose. Business nexus, tax and immigration issues and even time zones may make some locations off-limits. Be clear about the parameters and limitations, as well as your expectations and employees' responsibilities. Outline criteria for who qualifies and how, making sure your policy provides equitable access and opportunities for every employee who qualifies and that certain groups aren't excluded due to unconscious biases.

 
Deploy tech to make it easy for the organization and the employee. Employees increasingly expect modern technology to simplify tasks at work, and half say they prefer digitized HR tasks over face-to-face transactions. Implementing global mobility solutions like automated location tracking, tax and immigration management and on-demand reporting and compliance verification can not only make the entire process more efficient for HR and reduce risk for the organization, but also make employees' lives much easier.
As companies face increasing pressure to retain talent, it's essential to offer creative benefits that foster ongoing engagement, loyalty and professional growth. Offering international opportunities — even if you don't have international locations — can be a powerful way to give your employees the flexibility, unique experiences and work/life balance they are looking for.   
---
Authors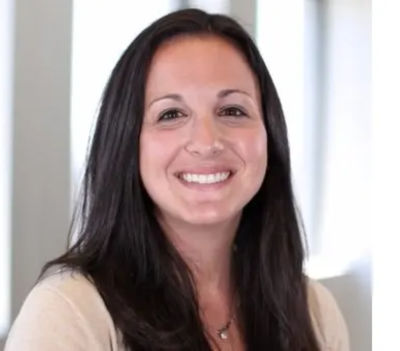 Jacky Cohen is the Chief People Officer at Topia. She leads People and Culture, overseeing the employee experience and people operations from the moment a candidate applies and throughout their journey as a Topia employee. Based in the San Francisco Bay Area, Jacky has spent her career in the technology industry and enjoys bringing creative people-centric programs to innovative companies. She is passionate about embedding the People function into the organization as a key business driver and building a values-driven culture.
Recruit Smarter
Weekly news and industry insights delivered straight to your inbox.