In April this year, employers added 428,000 jobs, while the unemployment rate remained steady at 3.6% – matching its lowest level since the start of the pandemic. While the economy has recovered nearly 95% of the jobs lost during coronavirus, employers are still keen to hire. 
With changing workforce dynamics, candidates want more than just better pay. Employees are eager for organizations that value well-being, support work flexibility and support their career development. 
Such trends require organizations to restructure their talent strategy to prioritize employee experience. 
Why Employee Experience Matters in 2022
Employee experience (EX) indicates the opinions employees hold about their organizations and is shaped throughout the employee lifecycle from recruitment to retirement. The pandemic caused employees to reevaluate their priorities and work choices, fundamentally changing how they look for jobs. Moving beyond traditional packages, employees are demanding better work-life balance, compensation and benefits, and an inclusive work environment.
Prioritizing employee experience makes employees feel valued and respected, improving engagement and performance in the long run. According to McKinsey's survey, people with positive employee experience have 16 times the engagement level than those with a negative employee experience. They are also 8 times more likely to stay at the company. 
Enhancing employee experience is a proactive shift towards focusing on employee journeys and identifying opportunities to improve performance, engagement and productivity. These allow you to design an inclusive and collaborative organization maximizing its most important asset: the people. 
How Talent Intelligence Impacts Employee Experience 
Until now, HR managed the burden of dealing with candidates and employees to ensure a meaningful experience. But talent intelligence solutions combine HR expertise and technology to drive innovative employment practices. 
With a data-driven approach, you can optimize employee experience throughout the lifecycle. Talent insights allow you to hire faster, engage with candidates and enhance workforce planning.
Leveraging Talent Insights for Better Employee Experience 
Let's look at how you can use talent insights at every step to ensure an excellent employee experience. 
Talent Sourcing and Recruitment 
There's no doubt that candidate sourcing is the hardest part of a recruiter's job. Add to that technical and diversity requirements, and the problem becomes more complex. Talent intelligence platforms make this significantly easy by combining various sources to aggregate relevant candidate profiles. 
Talent intelligence tools integrate with your existing ATS and CRM to identify previous candidates or retrieve updated candidate information. Powered by AI and machine learning, these tools match relevant candidates to your job description to only highlight candidates who fulfill the requirements. 
The AI learns from your responses and can clone profiles to source similar candidates. Here, the risk of perpetuating existing unconscious biases remains. You may end up with a homogenous workforce while talented and diverse candidates get systematically removed from the pool. 
But, you can overcome the challenging biases with talent intelligence. With AI, you can remove bias from hiring by introducing blind parsing methods (hiding identifying information), skills-based hiring, targeting niche job boards and writing inclusive job descriptions.
Talent insights also show diversity representation in your organization, other similar companies and your candidate pools to help you improve representation and develop a diversity hiring strategy. 
By targeting candidates based on skills and capabilities, you match the right candidate to the right job, enabling job satisfaction and employee experience. 
Talent Retention and Development 
Following the pandemic and the Great Resignation, retaining talent is a major concern for organizations. Employees quit due to low pay, lack of opportunities and disrespect in the organization. 
But what makes employees stay? Talent insights can help you answer this question. 
While working on a hiring strategy, organizations often overlook their current employees, who eventually leave, feeling neglected and lacking development opportunities. This also negatively impacts their employee experience. On the other hand, learning and development opportunities boost employee engagement, commitment and positive employee experience.
In a survey, respondents reported that one of the biggest motivators for staying in a position is internal mobility (13%), after pay (46%), and paid time off and work flexibility (21%). 
Talent data can reveal essential skills gaps and patterns you can use to develop customized employee training programs. The data can also help you gauge an overview of your organization and maximize your existing talent base. AI-based talent solutions can be a key ally for TA leaders looking to optimize enterprise talent.
With a talent solution, you can combine skills and experience information from internal and external sources to obtain a complete picture of your existing employee base. Take SeekOut's Internal Talent Optimization solution for example. You can use  data uncovered with ITO to: 
Creatively route employees to open roles, avoid layoffs and preserve talent

Identify growth opportunities within your organization

Match existing employees to potential roles
Talent Transition or Turnover 
Your relationship with your employee does not end when they leave the organization. Their experience in their role and while exiting will influence how their opinions. In addition, alumni can be a wonderful resource and maintaining a good relationship with them is key. 
Insights from departing employees about their experience, unaddressed problems, or areas of improvement can be helpful. Exit interviews are a great way to obtain feedback from exiting employees. Incorporating their inputs makes the employees feel heard and valued for their time in the organization. 
In addition, talent intelligence solutions can consolidate information about departing employees from your and other organizations and where they went. You can easily access this network for future hiring, projects and collaborations. You can leverage these insights for strategic workforce planning, identify similar candidates and inform your retention strategies. 
Conclusion 
Organizations struggling in the tight labor market are turning to talent intelligence and centering employee experience for talent acquisition and retention. Following the pandemic and its aftermath, employees have reassessed their priorities and expectations, especially about their work lives. In the wake of a hiring surge, organizations must adopt a people-centric strategy to retain talent. Talent intelligence solutions are crucial in elevating employee experience throughout the employee lifecycle.
---
Authors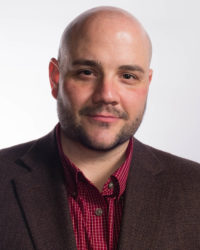 Ryan Leary helps create the processes, ideas and innovation that drives RecruitingDaily. He's our in-house expert for anything related to sourcing, tools or technology. A lead generation and brand buzz building machine, he has built superior funnel systems for some of the industries top HR Tech and Recruitment brands. He is a veteran to the online community and a partner here at RecruitingDaily.
Recruit Smarter
Weekly news and industry insights delivered straight to your inbox.