Mentoring is one of the most valuable strategies a business can use to nurture and develop employees. But what about those employees yet to reach the stage where mentoring would be beneficial? What role does mentoring play in the employee lifecycle, and how can businesses make sure they are getting the most out of their mentoring programs?
While each employee's experience is unique in its own way, there are some significant similarities. Every journey will include how the employee learned about your company, how they were recruited and onboarded, why they stayed and how their time with your company has changed them.
Employee Lifecycle Model
The employee lifecycle model is a framework that businesses can use to think about their recruitment and retention strategies. The model divides the employee journey into six distinct stages: attraction, recruitment, onboarding, development, retention and separation. By understanding each stage of the employee lifecycle, businesses can identify areas where they can improve their policies and practices. For example, they may need to provide more support during the onboarding process or offer more opportunities for career development. By taking a holistic view of the employee lifecycle, businesses can develop programs and initiatives that will improve recruitment, retention and engagement.
Understanding Employee Lifecycle Strategy
Lifecycle surveys reveal how employees feel about your company at various stages of their careers, such as when they are hired, promoted or decide to leave. HR and managers can leverage this data to upgrade employee engagement and pursue a better brand and image. If you use an engagement solution that keeps all responses anonymous and private, your employees will share their true feelings about your firm.
The 6 Stages in the Employee Lifecycle
Attraction
The first and foremost stage in the employee lifecycle model is attraction. It showcases your company's image as a nice place to work in the minds of prospective employees and critical associates in the market.
Recruitment
Recruitment is more than just choosing candidates – it's also possible for candidates to learn more about your organization and see if it's an excellent fit for them. Hiring resources that fit your culture can benefit existing as well as prospective employees at all stages of their careers.
Onboarding
Onboarding is a critical step that includes everything needed to change your candidate into a confident employee. Onboarding requires a significant amount of work, including communicating the nuances of the new position and handling administrative tasks.
Development
Everything helping the team mature in the company is included in the employee lifecycle development stage, from career advancement to upskilling. Professional development is a win-win situation because it enables your team members to accomplish things they never imagined possible while cultivating a workforce that consistently delivers for your customers.
Retention
If your company's culture is poor, it will inevitably result in high employee turnover. Boosting the retention rate is a good way to reduce this risk. It will also promote longevity and satisfaction in the career paths of your team.
Separation
Your company should do everything possible to keep valued employees on board until retirement. Many, however, will choose to continue their careers elsewhere for various reasons. At this stage, employees should be given every chance to speak their minds and say goodbye on a pleasant note.
Role of Mentorship in Each Stage
Attention
Companies seeking to hire from universities and colleges can benefit from having employees serve as career mentors, assisting undergraduates in learning more about the industry as well as the company. HR departments can also mentor and advise candidates during the application and evaluation.
Recruitment
Employee lifecycle surveys can aid your company's recruitment efforts. Inquire with new hires about what they liked best and what could improve their hiring experience. You can gauge their feelings about key engagement factors and track how they change over time.
Onboarding
Explain everything related to the employee's position thoroughly and ensure transparency. Confusion and frustration will result from poorly written job descriptions or failing to communicate expectations and responsibilities. Employees who do not understand their role will not succeed in their professional journey.
Development
Employees should be encouraged to pursue qualified development opportunities, such as seminars or tuition reimbursement for an advanced degree. Recognizing those who meet their development objectives will keep your employees interested in learning. Encourage knowledge sharing within your organization by coaching employees and holding regular meetings.
Retention
You can measure retention by asking employees if they see themselves working for your company in five years or if they would recommend it to a friend looking for work. Employee lifecycle and pulse surveys can provide live and accurate information on the success of your organization.
Separation
Editing your point of view and offboarding will help an employee take the subsequent steps in their career with dignity and confidence. This strategy will pay dividends to your company for many years to come.
The Role of ERG software
Employee Resource Groups act as a support system and a pillar for candidates, assisting them in locating job opportunities that will allow them to prosper in an efficient workplace environment. The groups place a premium on personal and professional development. They also encourage members to participate in a variety of activities and raise awareness within their organization. A social network can assist employees in forming stronger bonds, which encourages all social practices while respecting the employees' culture and traditions.
Employees are the company's most valuable asset, and it is critical to create an environment that allows them to set their pace. Employee resource groups help diverse groups of employees bring out the best in themselves. Being part of an ERG provides them with valuable experience that will assist them in navigating the inclusive work environment.
Conclusion
The employee lifecycle model is an intriguing way to visualize and plan each stage of a team member's interactions with your company. You can captivate and keep a fantastic team by aiming to do your best at each stage. Mentorship programs can help organizations and managers advance their employees during every stage of their team-member lifecycle. Mentors assist new employees in learning about the culture and connecting with others. Mentoring can improve team member morale and engagement and is a great way to attract and retain top talent.
---
Authors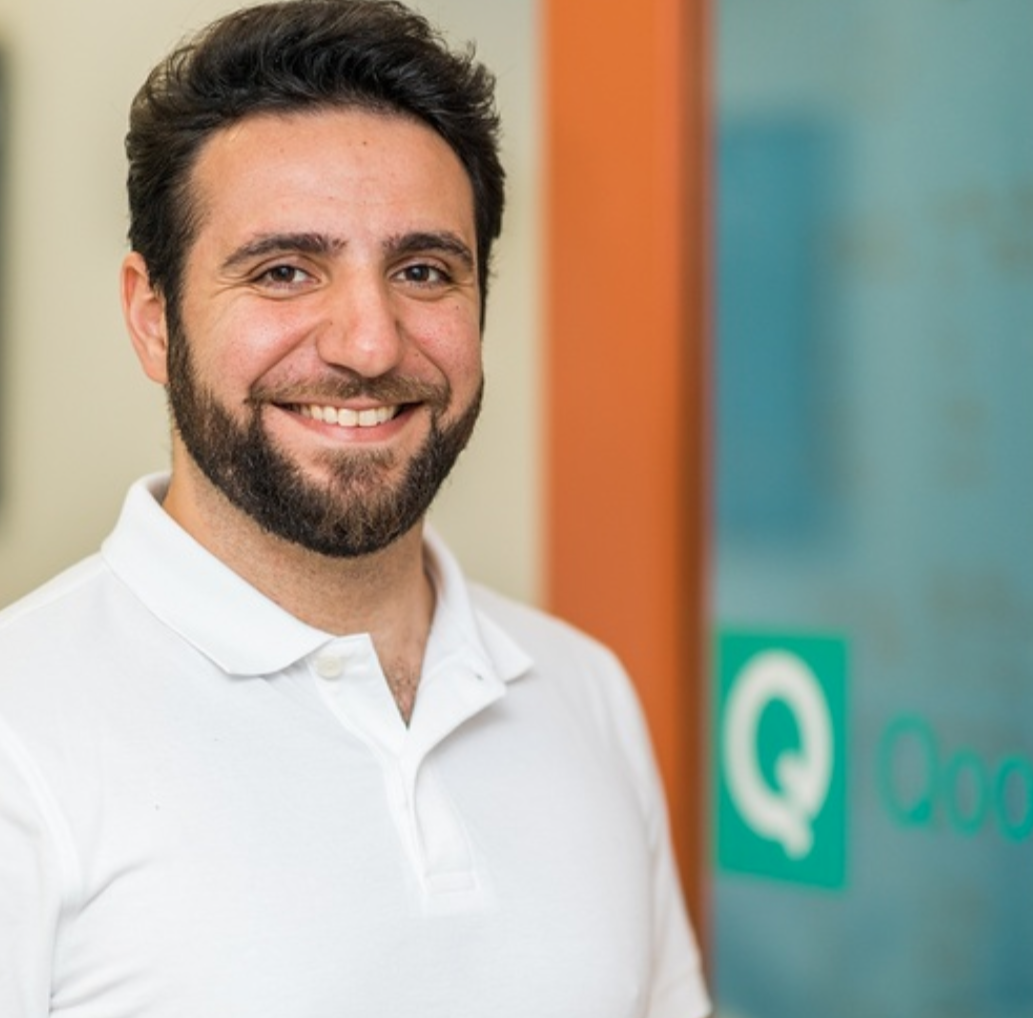 Omer Usanmaz is the co-founder of Qooper Mentoring & Learning Software. Omer co-founded Qooper in 2019 and today the team is growing each month, and the company is partnering with more and more organizations. Qooper offers companies and institutions structured, scalable and measurable mentoring programs. He continues to improve Qooper nowadays and shares insightful content with readers from around the globe. You can find him on LinkedIn.
Recruit Smarter
Weekly news and industry insights delivered straight to your inbox.