While remote work has become more mainstream in recent years, it is still a relatively new concept for many companies, and adjusting to this new work environment can be challenging, especially when it comes to remote onboarding. Though a company might have good company culture and quality practices and procedures for the in-office environment, many struggle to understand how best to translate these things over to the remote work environment. 
Unfortunately, for those companies that are having a harder time, it can also make the process of finding, hiring and retaining new employees even more difficult. Well-established employees can more easily manage the bumps in the road as their company adjusts, but new employees — especially remote ones — have more challenges to face. So if the remote onboarding process is a mess, it can make a new employee's life even more stressful, resulting in poor company culture, decreased productivity levels and lower retention rates. 
The onboarding process is already essential for any company, so if the remote onboarding process is lacking, it can spell disaster both for the new employees and existing staff, and can negatively impact a company's overall success.
This article will discuss why the remote onboarding process is essential, common challenges new remote employees face and tips for implementing a better remote onboarding process. 
Why Onboarding is an Essential Process
Onboarding can make or break a new employee's experience. Everything they see, hear, do, and everyone with which they interact plays a part in how the process will turn out. It is a critical moment or a series of critical moments that can decide whether the employee will stay engaged and be happy or become disengaged and eventually leave.  
The onboarding process helps new employees acclimate to their new role, to the company's culture and philosophies and to every aspect of the company as a whole. It can help create more engaged, creative and productive workers that are committed to helping the company succeed. Just as importantly, it can make them feel like important members of the team — like they matter and are part of something that matters. 
Common Challenges New Remote Employees Face
With remote employees, the onboarding process is even more critical because remote work environments naturally create a disconnect between the employees and the company they work for. This is because they don't as easily have that sense of community and engagement that they would otherwise get in an in-office environment. It's also much easier to feel lost and confused when first starting as a remote employee for a new company because of communication barriers. 
Even with a decent onboarding process, remote employees are still more likely to struggle and face more challenges than they would if they worked for a company in person. Overall, remote employees have a harder time:
Balancing their work life and their personal life
Disconnecting from work at the end of the workday
Managing workloads

 

Meeting deadlines
Dealing with feelings of isolation and loneliness
Feeling engaged

 

Having a "team spirit" mentality and feeling like a part of the company culture and community
To mitigate the likelihood of these challenges for remote employees, companies must implement better remote onboarding processes for new hires. Furthermore, they must continually check in with employees even after they've settled in. Good, consistent communication and employee appreciation are key in remote work environments to keep employees engaged and satisfied. 
Tips and Strategies for Better Remote Onboarding
There are numerous things a company can do to improve its remote onboarding process. The key is to keep the four C's of onboarding in mind when developing a strategy: Compliance, Clarification, Culture and Connection. Everything you do when onboarding a new employee should fall within one of these four categories or work to improve these areas. As long as you keep this in mind, it should help you develop a successful remote onboarding process. 
Tips and strategies for better remote onboarding and helping your employees feel more welcome include:
Establish Online Access Immediately
The worst part of any onboarding process is being told everything you need to do but not being given immediate access to accomplish those tasks. This can be even more frustrating for remote employees who fully rely on digital access to get set up and settled in. So step one in your onboarding process should be to ensure your new employees have everything they need to fill out digital HR paperwork and access necessary company apps, tools, systems and their company email. 
Use Engaging Visual Learning Materials
Visual learning tools such as YouTube videos, slide-based courses and presentations and even quizzes can greatly improve the remote onboarding process by making it more clear and more engaging. Videos are especially useful with onboarding processes because they are highly informative and engaging but can also use visuals to help new remote employees feel more connected to the company.
As such, it could be helpful to make a collection of youtube videos that cover everything a new employee would need to know. They can easily access and watch them whenever they need guidance.  
Reach Out Before Their First Day and Check-in Regularly
Just because your new employee has completed all of their onboarding tasks and read or watched everything you asked them to does not mean they are settled and ready to go. So even after they've completed their onboarding tasks, it's important to keep the lines of communication open.
This allows for them to ask any questions or simply chat about the company and their new role. It's especially important to check in right before their first official day to see how they are feeling and to continue checking in even after they have started. 
Make Sure They Are Set Up for and Comfortable With Making Video Calls
In the remote work environment, video calls are necessary. This is how you and your employees will have meetings and even connect with clients, so it's important to make sure your new employees know how to use your video conferencing software or app.
This can include helping them feel comfortable being in front of a video, tips for using the app or software, as well as how to be professional on video calls, such as by setting up virtual backgrounds if they don't have a professional home office to work in. 
Be a Good Communicator
Poor communication or lack of communication overall is one of the biggest downfalls of the remote work environment, and bad communication during the onboarding process can be particularly detrimental. So when developing your remote onboarding process, make sure to focus on developing better communication skills.
This can include having more empathy, being better at checking in and saying hello in the mornings, consistently using messaging apps to build relationships and overall learning how to better communicate through video and messaging tools, as it can be much different than communicating in-person. 
Prep Yourself and Your Teams
One of the best ways to improve the remote onboarding process or any onboarding process is to treat bringing on someone new like a big deal. Think of it like prepping upper management and your teams for a new project.
You want everyone to be ready and fully prepared to take on this new project — the same should apply to bringing on a new employee. You should get people excited and prep them for this new person and their role and encourage everyone to welcome them, offer them guidance and help them feel at home. 
Encourage Networking
Making professional connections and networking in person is much easier than doing so as a remote worker. Additionally, networking is an important part of growing as an individual professional, but it can also help companies grow and establish partnerships with other professionals as well.
So part of the remote onboarding process should be offering guidance to your new employees on how to virtually network to help them feel connected and grow their professional community. 
Wrapping Up
Overall, the remote onboarding process should be about making your new employees feel as welcome, engaged and comfortable as possible. Keep it professional, of course, but remote onboarding often requires going that extra mile to establish good working relationships. 
---
Authors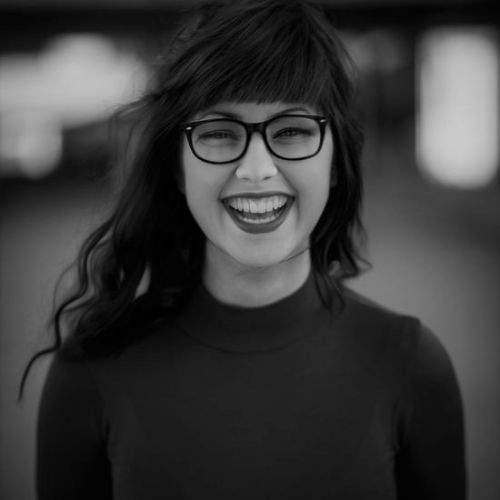 Ainsley Lawrence is a freelance writer from the Pacific Northwest. She is interested in better living through technology and education. She loves traveling to beautiful places and is frequently lost in a mystery podcast.
Recruit Smarter
Weekly news and industry insights delivered straight to your inbox.