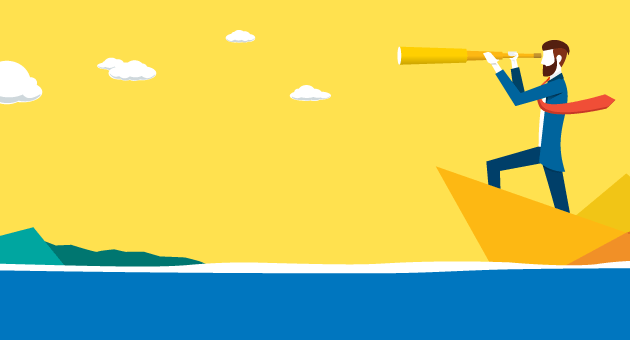 We've all heard about the power of a great employer brand reputation when it comes to attracting and retaining talent. But the secret to success isn't necessarily about what your company is saying — it's what your employees are saying.
Job seekers today aren't looking in one place for opportunities; they're looking everywhere — from job sites to social media to word-of-mouth referrals and company reviews. Candidates want to know what mission drives the company they're applying to. And there's more information available online today than ever before.
Confession: When applying to some of my former jobs, not only did I look at reviews, but I also reached out to the people who previously held the job I was applying for. They were surprised to hear from me and happy to share their totally unfiltered stories about working in the role. Does that scare you, or comfort you?
"Our company's biggest asset is our people." It's a well-worn leadership cliche, probably because it's the truth. But what energizes and inspires your people to come to work every day? What are they passionate about? How are they making an impact? These are all questions job seekers ask before they apply for their next job — and your employees can provide authentic and trusted responses. After all, they have the insider view on what it's like to work at your company day in and day out, along with the credibility.
So how can we get employees to be more active in sharing their voices?
Turn employees into employer brand ambassadors
Brand Ambassadors (AKA employee advocates) are an enthusiastic team of people who go behind the scenes to share real stories about your company and employees.
At Indeed, we have over 400 Brand Ambassadors embedded across various activities and programs around the world to engage employees, help cultivate a fun work environment and share their stories. They also get the freedom (and some budget) to learn and do things they might not have access to in their day jobs. Through a short, online survey, employees can enroll in the Brand Ambassador program twice a year. We look for Indeedians who are collaborative, creative, reliable and adaptable, and we reward them for it.
Fun activities and volunteer initiatives are some of the ways Brand Ambassadors attract new members and build employee awareness. We have events like company-wide Wellness Week, Movember, Family Day and Pride to bring employees together, foster community spirit and promote local engagement. With Brand Ambassadors onsite at these events, they can capture every moment  — encouraging employees to get involved, taking photos and posting on social media with the hashtag #insideindeed.
Leverage social media
Building your brand internally is only one part of the equation — you've got to spread the word externally too. How can you leverage social media to tell the story of life at your company from the inside out?
We seek out and encourage people we call Inside Indeed Influencers. They're the enthusiastic employees posting on social media, consistently sharing their own experience of working at the company. As you can imagine, this is a great source of employer branding content that we curate and repost to show them some love. We also like to surprise them with exclusive branded swag and a personal note from my team to thank them for tagging and sharing.
I've always learned from others in employer branding, so I asked a couple of fellow talent attraction leaders to share some other ideas to raise employee engagement on social media.
Holland McCue, Head of Global Employer Branding at Delta Air Lines, is experimenting with her partners in communications and marketing to create a culture of employees' sharing their career and #DeltaProud moments. One way she is doing this is by creating a call to action in Delta's "Day 1 Guide" that all new hires receive and reinforcing a culture of sharing in their Day 1 experience. Holland says, "The call-out highlights our social policy and how employees can/should share career moments that they are proud of with their families, friends and colleagues on social."
Noelle Holdsworth, Employer Brand Manager at T-Mobile, saw terrific engagement from the #LiveMagentaChallenge social campaign for making your life better, easier and more fulfilling. Noelle comments, "Employees had already been using the hashtag amongst themselves to share how they were integrating work and home life, and we wanted to build on the momentum they had developed and bring it to an even larger audience by boosting the employees' posts."
Get creative with your own content
Sometimes in all of the excitement people forget to share their experiences on social. So what can you do to promote your brand when your employees forget to tag or to use your hashtag?
Pro Tip: Search your company location geo-tags on sites like Instagram and Facebook. You'll instantly discover people who are sharing their stories in and around your office(s) with or without the appropriate hashtag. Comment, like, engage with posters and let 'em know that you're paying attention.
You can also get creative and supplement user-generated content with created content, such as podcasts, in-person events and live video.
The whole goal for a talent attraction team is to get more people to apply to the right jobs today as well as tomorrow. By showcasing your company events and culture, you're fostering a community where employees are the real influencers.
---
Authors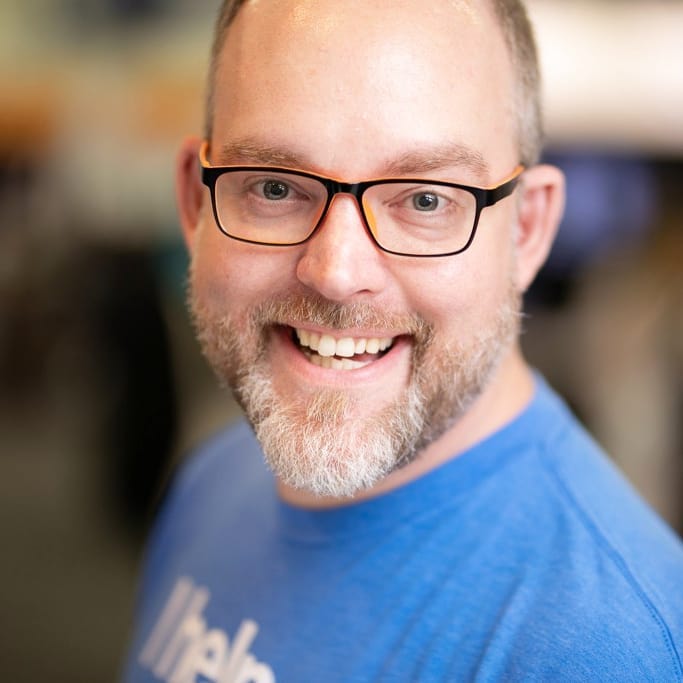 Bryan Chaney is a global talent sourcing and attraction strategist. He's worked at IBM and Twilio and currently leads employment brand for corporate recruitment at Indeed. Bryan has worked in recruitment, technology, and marketing, providing him insights into the marketing of hiring, the importance of technology and the buying process that candidates make when applying for jobs. Bryan is a co-founder of the Talent Brand Alliance and can be found on Indeed Resume and Twitter.
Recruit Smarter
Weekly news and industry insights delivered straight to your inbox.