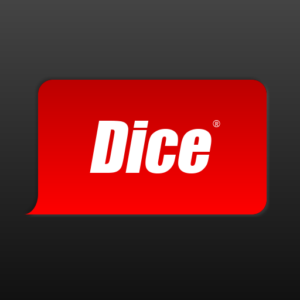 If you've attended an HR conference, networking event or are even the most casual consumer of social media and online content related to tech hiring best practices, chances are you know all about Dice Open Web.
The company's blitzkrieg branding efforts, carefully orchestrated industry outreach and highly targeted, recruiter-focused online and social marketing were backed by a budget that, on an annual basis, is likely close to the total capital of most competitors.  After all, there are an awful lot of job boards.
But the thing is, Dice isn't just a job board – and not in the "professional network" marketing copy kind of way.  OK, well, Dice does have a job board – most prominently, its tech related hiring hub and resume database.
And Open Web extends this core utility and functionality similar to many point solutions not backed by the larger hiring platform offered by Dice (which also has niche boards for Oil & Gas, accounting & finance and similar specialty searches).
Dice also claims to really know tech talent, a claim that's reinforced by its ownership of Slashdot, a geektopia of active posters talking about arcane programming languages and similar tech talk.  They also own SourceForge, one of the largest repositories of open source projects on the planet. Bolstering the company's tech credentials is the man tasked with reinventing and reinvigorating the company's product portfolio and offerings, Dice President Shravan Goli.
Goli joined the executive team at Dice in March 2013, having previously served as CEO of Dictionary.com, leading social media business for Slide and overseeing Yahoo!'s video services. With an established track record of success in his own technology career, Recruiting Daily recently spoke with Goli for an insider's view on tech recruiting and hiring, what technology candidates really want and how his own experience is informing Dice's roadmap, mission and vision.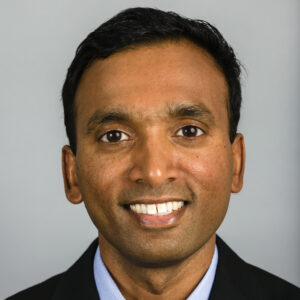 As the president of a publicly traded technology company, what advice do you have for technology professionals looking to grow into executive or leadership roles?  In your experience, what qualities or characteristics are required for successfully leading tech talent and brands?
Shravan Goli, President – Dice: I started my career as a software developer and worked my way into a business management role. With technology driving growth at more companies every day, more technology professionals are getting the opportunity to take on leadership roles.
Certainly, making the transition from tech pro to executive can be helped by having an MBA (based on my personal experience) — bringing a level of business, analytical and communication skills that can help you rise faster in an organization.
However, an MBA is not the end all be all to getting into business management. Professionals with a blend of product and technology experience, and personal drive to learn new skills, often make the transition into management without missing a beat.
I recommend tech professionals develop their own roadmaps to obtaining industry, communications and analytical thinking skills. At Dice, we focus on partnering with technology professionals over the length of their career instead of just when they are looking for new positions.
Technology professionals should take this same approach to managing their own careers – take the long view. I have seen all types of roadmaps that lead to the requisite business skills. At the end of the day, the difference between pros that obtained the skills and those who fell a little short came down to passion and discipline. Tech pros have passion and discipline in abundance. I am confident that tech pros will take on leadership roles in every major industry and in companies of all sizes.
You joined Dice as President relatively recently after a long career in tech companies like Microsoft, IAC and Yahoo!.  How do you compare HR Technology versus consumer tech companies?  What are some of the lessons HR tech companies can learn or adopt from the larger technology sector?
Technology, at its core, is about improving customer experiences in a systematic way, whether that is in HR or media or any other industry. HR technology companies should keep focused on the customer experience. HR technology is complex and the entire value chain is fairly long. So we tend to find that the HR technology industry is more heterogeneous than some other industries. Some companies in the industry are taking advantage of today's prevailing trends in Mobile, Big Data, Cloud & Social. Others are frankly lagging behind.
Most emerging and successful tech companies have figured this out and are already making significant investments in transforming their products and services based on these trends. This is true whether the target is a consumer or an enterprise (as consumerization of the enterprise has picked up steam).
You were involved in social media very early, overseeing social business at Slide & co-founding Corners.In.  How have you seen social media evolve over the last five years? What will social look like five years from now?
The idea of "social" existed for a long time – if you consider chat rooms and the communities of the 90s. They were ways to socialize with others on the internet. Over the past few years though, it has evolved from being purely an entertainment vehicle (i.e, profiles) to a true communication and engagement platform. This is true no matter what kind of social network you look at. It has emerged from being a possible fad to a viable model. Obviously, it's hard to predict where this will go, but the trends around Mobile and Big Data are going to change the experience substantially over time (e.g. Whatsapp is a mobile only network).
The composition of the audience will evolve quite a bit as well; consider, the recent insights about Facebook having a tween problem with teens moving to SnapChat. It didn't take long for [Facebook-owned] Instagram to launch competitor to Snapchat, Instagram Direct. I also think there will be a rise of "verticalized" networks (this has not been successful to date, but there are several that are starting to get good traction). This is also why we believe Dice Open Web, our tool that aggregates publicly available information from across social networks on technology professionals, is certainly relevant now, as well as in the future.
It's obviously become much easier to find/source and engage passive tech candidates with new tools like Dice Open Web. In your opinion, what can recruiters do to better attract those candidates?  What (if anything) can't technology do to help recruiters or employers hire tech talent?
One thing we've been talking about a lot lately is the candidate experience.  Candidates now are getting fed up with the "spray and pray" method where they're essentially getting call after call, of which many are not even relevant.
In fact, we conducted a survey with our own tech audience and asked "What can tech recruiters do better?" The number one response was "…gain a better understanding of how my skills fit into the job opportunity being offered."
So to answer your question, I think one critical thing that recruiters can do to better attract in-demand candidates is to personalize the experience, especially now that our technology is available making it easy to get a more complete view of the candidate and now the recruiter can be more relevant. Since these candidates are generally hiding from recruiters, they have to be smarter on how they approach them. Find common ground. It's a bit like speed dating in a way.
Using your Open Web profile you can quickly learn about the candidate. What do they like to do in their spare time outside of work? What Meetup did they attend? Or, how should they connect with a tech candidate based on their "latest tweet" right on the Open Web profile. Now, you can immediately communicate in real time.
Think about it this way: There's always a great story behind any meaningful connection. We're arming recruiters with richer data to be able to create that meaningful connection.  But asking them about a job opportunity is absolutely not the right approach. Asking what they thought about something they just tweeted is going to get a quick response.
Technology can help recruiters, but it still comes down to the recruiter customizing the right pitch and doing what they can to understand the candidate to get the "conversation started."
No matter how much technology matters, we can't forget the importance of the human touch in the recruiting process.
What makes a company an "employer of choice" for tech talent?  What role does employer brand & company culture play in recruiting and retaining these skilled workers?
The very concept of "employer of choice" is a bit of a misnomer. The characteristics or soul of a company's culture may be right choice for one person – a company offers work/life fit or they're a flat organization – but for someone else that's not the place they'll find success no matter how much pizza the company provides. Also, for tech professionals it is important to understand the technology culture of the company.
We talk a lot about candidate experience.  What does that really mean, anyway, and why does it matter to tech talent? How can Dice help?
Candidates should feel like they're getting presented with an opportunity, instead of getting sold on a job. I think it all comes back to putting a personal touch back into the process of recruiting. As far as the tech candidate goes, I think they more or less "speak a different language" than a lot of other fields.  It becomes pretty obvious to a tech candidate when you don't know what you're talking about.  So if there's someone trying to sell them on a job that they can't even articulate, it takes away from the experience.
68% of tech pros said they want Tech Recruiters to "gain a better understanding of how my skills fit into the job opportunity being offered."  This is especially important because tech pros are a different breed and speak a different language.
Specifically, tech candidates want recruiters to:
– Get to know me (and my personality).
– Explain why I'm the "right candidate" for the role.
– Explain why the position would be better than my current situation.
Besides Open Web, what's next for Dice?  What does success look like to you and how do you measure that success?
Fundamentally, our job is to move tech talent and tech-powered companies forward with insights, opportunities and connections. We believe we should be measured on:
1. Our success in educating and elevating the abilities of our respective audiences.
2. Leading the innovation in enabling the discovery and engagement with career and workforce opportunities for tech pros and companies, respectively.
3. Improving the lives of technology professionals and recruiters.
The combination of Dice data with millions of resumes over time and the publicly available social data from Open Web makes our product capabilities unique and unmatched compared to any other solution out there.
Also, since we have been at this longer than other companies with social recruiting tools, we have the benefit of innovating based on lengthy experiences with our customers and continue to evaluate how other new technologies can help us succeed in helping connect companies with tech talent.
---
---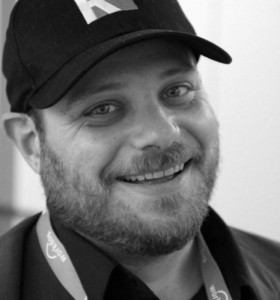 Matt serves as Chief Content Officer and Global Thought Leadership Head for Allegis Global Solutions and is a partner for RecruitingDaily the industry leading online publication for Recruiting and HR Tech. With a unique background that includes HR, blogging and social media, Matt Charney is a key influencer in recruiting and a self-described "kick-butt marketing and communications professional."
Recruit Smarter
Weekly news and industry insights delivered straight to your inbox.