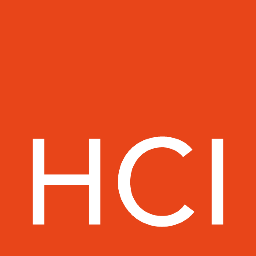 The Patient Protection & Affordable Care Act, HR data analytics and workplace agility top the list of concerns for HR leaders, according to a new report released today by the Human Capital Institute.
While the high level findings from their most recent Talent Pulse research should come as little surprise to HR & recruiting practitioners, the report reveals some interesting insights and actionable insight for solving some of today's most persistent talent management challenges.
If compliance, big data or creating a scalable, sustainable workforce are keeping you up at night like so many HR leaders, here's a closer look what the latest HCI data reveals about these top three human capital challenges and how to overcome these obstacles.
1.    Patient Protection and Affordable Care Act (PPACA):
The fact that health care tops the list should come as little surprise, but what is surprising is the fact that, as it turns out, most HR leaders aren't actually all that worried about PPACA Implementation.  Fully 50% of study participants report being prepared to "navigate the changing healthcare environment," and only 15% of respondents report being concerned with compliance, cost or the ability to handle associated expenses.
Instead, the biggest concern for HR leaders seemed to be the fear of the unknown, with respondents either feeling it was too early to tell the overall impact that the PPACA will have on their organization or that they were unsure of its business and bottom line repercussions.  Many were also unsure whether the legislation was sustainable, with many questioning its long term impact in a changing legislative environment.
Since most organizations report already addressing PPACA issues in advance of the federally mandated deadlines, the study showed that focus has largely shifted from compliance to employee communication and education.  Additionally, the report showed many organizations seem to be dealing with healthcare legislation not by increasing internal capabilities, but instead shifting expertise from the HR department to external consultants.
2.    HR Analytics
While "Big Data" analytics are expected to generate $3.7 trillion (that's trillion, with a T) for organizations and generate 4.4 million new jobs by 2015, the HCI Talent Pulse research showed that talent organizations are still unprepared or unequipped to deal with the upcoming data deluge.
While 54% of participants believe their HR metrics "measure key issues relevant to business," only 23% report that they have the capability to connect those analytics across the entire employee lifecycle.  This disparity suggests a growing divide between HR and executive leadership, with only 34% reporting leaders are satisfied with their HR metrics, and fully 2/3 admitting that they share HR analytics with executives more than once a month.
Over half of HR leaders, however, are proactively working to bridge this gap, with "working with business leaders to determine which analytics are important to them," "implementing a plan for snaring and reporting HR data with business leaders" and "investigating in more sophisticated HRIS technologies" revealed as the three most common strategies for dealing with big data through actionable analytics and reporting.
3.    Workplace Agility:
Complex reporting structures, unnecessary hierarchies and hierarchical processes and procedures are the most common barriers to workplace agility, and the HCI Talent Pulse report shows that the flatter an organization's org chart, the more flexible and adaptable that business' human capital will be to deal with the one constant in business: change.
The concern about lack of agility is underscored by the fact that 72% of participants feel that agility is valued at their organizations, and 65% report their senior leaders want a more agile HR function.  According to the report, enhancing agility often requires HR to reexamine entrenched processes and procedures, removing red tape while improving collaboration and communication.
Some of the most common strategies revealed in the HCI study include making performance feedback a continuous, rather than episodic, process; scaling recruiting to extend beyond the point of hire to include onboarding and beyond; and creating on-demand or dynamic learning & development options for employees to enhance or augment their existing skills.
For more information, download a copy of Talent Pulse by clicking here or checking out related podcasts featuring some of the key research contributors here.
---
---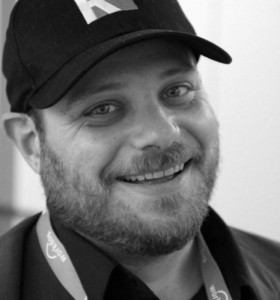 Matt serves as Chief Content Officer and Global Thought Leadership Head for Allegis Global Solutions and is a partner for RecruitingDaily the industry leading online publication for Recruiting and HR Tech. With a unique background that includes HR, blogging and social media, Matt Charney is a key influencer in recruiting and a self-described "kick-butt marketing and communications professional."
Recruit Smarter
Weekly news and industry insights delivered straight to your inbox.