This time last year you were probably gearing up to receive your annual bonus. Times were great, less than 4% of Americans were unemployed; there was even a talent shortage. One year later, things are bleak.
We are in the midst of a global pandemic, unemployment rose higher in three months of COVID-19 than it did during the two years of the Great Recession, and job candidates are being treated very poorly.
Last year, many organizations finally started to realize and embrace employer branding, talent/recruitment marketing and have a genuine interest in improving the candidate/employee experience. My, how things have changed.
The amount of bullshit that candidates and even employees are currently facing is sickening. It's time to stop the bullshit and put the human back into human resources, the key function in which talent acquisition and retainment resides.
Full disclosure: I, like many of you, have been impacted by COVID-19, as well as many of my friends. The horrors you read below are completely true and unexaggerated.
1. Put the human back into human resources and focus on relationships
I love tech – especially HR tech. Candidate engagement software, vendor management systems, applicant tracking systems – you name it, I love it – when used properly in coordination with live human interaction.
Did you know that employers can schedule an automated phone screen via a popular job board? This is how it works: a link arrives in a candidate's inbox to conduct a phone interview. The phone interview is simply a computer screen with a text box that asks the candidate a question and then the microphone records the answer.
As a candidate, this raises many red flags – am I just a number to this company, and are they too busy to actually call me to have a conversation? If this is how they treat me during the hiring process how are they going to treat me if I become an employee?
You know what another technology is equally as bad for the candidate experience? On-demand video interviews (aka one-way video interviews). It's the same premise as the phone screen, just through a video platform.

Recruiting is based on relationships and unfortunately, even the best bots can't yet feel feelings. Thus they lack emotional intelligence, and therefore there can't be a real relationship formed.
TA folks: focus on forming relationships! You will be surprised at all of the great outcomes that can be achieved simply by picking up your phone, or even better, hosting a video call.
2. Have clear expectations for the role – and make sure everyone is on the same page
A friend recently interviewed for a role. They had five interviews to be exact. On the fifth and final interview, with the C-level decision-maker, it was brought to the candidate's attention that the c-level executive had never read the job description in which they had been using to conduct the executive search and it didn't describe the hire she was trying to make.
The candidate had wasted countless hours preparing for interviews and attending interviews. All for a job that wasn't actually what the decision-maker was hiring for.
As if that wasn't bad enough, the organization was having an internal battle of which cost center was actually going to pay for this hire, so the department and supervisor were also unknown at the time of all of these interviews.
The lesson is for all decision-makers to be on the same page.Have a job description that details exactly what skills and experience you're looking for the hire to have and what their main job responsibilities would be; know what department the new hire will join and have all of the budget allocations figured out before interviews even begin; only involve those necessary in the interview process.
3. Do you really need to conduct FIVE interviews to make a hire?
Using the example above, the question remains: Do you need five interviews to make one hire? I would bet in most circumstances, the answer is no.
If you know that there are five people that need to interview the candidate (which still seems excessive), schedule a panel interview to save everyone time, accelerate the hiring process, and provide a better candidate experience.
4. It's 2021: Remote work is here to stay.
It's 2021. Remote work should be more common now than ever before. If you're hiring for remote workers, why must they be located within commuting distance? Also, if you're hiring for a position that will be remote until the pandemic improves, why can't this person stay remote?
While not all jobs can be performed remotely, it is estimated that at least 40% of all jobs can be. There are so many benefits for employers to hire remote workers, including access to a global talent pool, cost-savings, increased productivity, and more.
5. Treat others how you would want to be treated
The golden rule in life: Treat others how you would want to be treated. This applies to everything, but especially to talent acquisition.
If you were a candidate, would you want to receive canned email messages with a link to a phone interview where no other human (or even a friendly robot) was present on the other end of the line? Would you want to be offered a job and then have it rescinded because people in the organization weren't aligned? Or would you want to spend countless hours preparing for numerous interviews with the same organization?
I bet the answer is no. Instead, practice kindness, empathy, and understanding.
Bonus:
You have the power to change someone's life. If you work on forming relationships, even if a candidate isn't the right fit for your organization or the role you're currently working on, it doesn't mean you can't help to open a door for them.
Share their LinkedIn profile with colleagues who are searching for someone with their skillset. Comment on posts they make on LinkedIn to help them get noticed by others. Share their resume with a client as a skills marketing exercise without the expectation of receiving a fee. Let the candidate know if you hear of any jobs. If you know them or have worked with them, write them a LinkedIn recommendation and offer to be a reference.
The ways in which you can open a door simply by showing kindness is limitless. Wouldn't you like someone to do the same for you?
---
Authors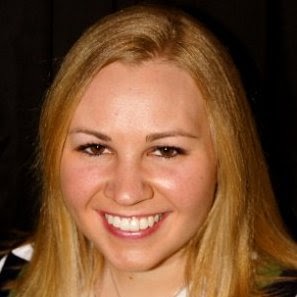 With a decade of experience making marketing concepts come to life in the workforce solutions industry, Heidi was utilizing marketing principles to lead the charge on employer branding initiatives for talent acquisition and working to create an engaging and positive candidate experience, as well as employee experience to attract and retain talent before it was mainstream.  She has operated a successful marketing and communications consulting agency focused on serving clients in the HR tech and recruiting sectors. Heidi is a member of the Forbes communications council and is a Forbes contributor.
Recruit Smarter
Weekly news and industry insights delivered straight to your inbox.