The healthcare staffing industry is poised with opportunity, but amidst the acute talent shortage, healthcare staffing firms are also facing increasing operational challenges that are generating inefficiencies in their processes and inhibiting their overall business growth.
According to Bullhorn's "2018 North American Staffing & Recruiting Trends Report: The Industry's Outlook for 2018," the North American healthcare staffing segment is on par or slightly ahead of industry expectations for billable hours, bill rates, margins, and temporary placements. Seventy-one percent of healthcare staffing firms anticipate an increase in total billable hours, 64 percent are eyeing a jump in bill rates, 59 percent are seeing a gain in margins, and 56 percent are anticipating a rise in temporary placements.
However, there are some critical business challenges that healthcare staffing firms need to overcome so they can more effectively find talent, grow their businesses, and win against the competition. What are some of those inefficiencies, and how should firms look to the future? And how should they adopt technology to help them more efficiently find and screen talent, make faster placements, and create stronger relationships?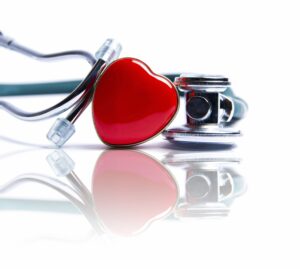 Here are four major obstacles that healthcare staffing firms are facing, along with some ways that they can solve these challenges:
The Talent Shortage
By 2030, there will be a deficit of nearly 105,000 doctors in the U.S., according to the Association of American Medical Colleges. Two-thirds of executives at hospitals with more than 1,000 employees are currently facing a nursing shortage or expect one within three years, according to research from The Economist Intelligence Unit commissioned by Prudential Retirement. With the healthcare sector expecting to add some 2.3 million jobs through 2024, according to the U.S. Bureau of Labor Statistics, there, unfortunately, isn't enough talent to fill these roles. In order to do so, healthcare staffing professionals will need to rely on technology – whether for advancing options for searching and shortlisting candidates, better identifying open roles for workers coming off assignments, or personalizing communications with the smartphone-enabled workforce.
Inefficient Credentialing Processes
Fifty-one percent of staffing and recruiting firms cite credential management as one of their biggest challenges for 2018, according to Bullhorn's Staffing and Recruiting Trends Report. This is because many healthcare staffing professionals still rely on spreadsheets or manual processes to collect and keep track of a multitude of current or expiring credentials. However, if they can use technology to digitize and streamline the entire credentialing process, they can get candidates credentialed much faster, reduce the drop-off rates of candidates in the credentialing process, stay on top of expiring credentials, and have ease of mind – especially for audits.
Manual Vendor Management System (VMS) Processes
Healthcare staffing firms that work large volumes of VMS jobs are often not realizing the full potential from their VMSes because of a lack of automation in key processes. According to research from Fyre (part of Bullhorn), only 23 percent of businesses are leveraging automation to enter and update VMS jobs to their applicant tracking system (ATS). Another 42 percent of firms are using manual entry for their ATS updates, and 25 percent of firms are having their recruiters work with spreadsheets, which are outside of the ATS, pulled together irregularly, and often contain outdated information. This points to a critical inefficiency challenge that is slowing firms down from filling the best jobs with the best talent. By eliminating manual processes and using technology to filter and prioritize the jobs that management wants to see filled by recruiters, healthcare staffing firms will maximize their productivity so they can quickly put the best talent to work.
Technology Silos
Ninety-six percent of healthcare staffing firms say they want to leverage new technology for a better future rather than staying with their current processes, according to Bullhorn's research. That is because many healthcare staffing professionals use systems designed mainly for hospital recruiting and not staffing, or they use a different system for every key task such as managing candidate engagement, managing client engagement, collecting credentials, managing expiring credentials, scheduling, and back office. This results in labor-intensive and error-prone processes, double entry of data in multiple systems, and disconnected candidate and client experiences, essentially creating costly inefficiencies in how recruiting professionals complete their work. Using recruitment technology specifically designed for healthcare staffing that brings together an ATS and CRM, predictive intelligence about candidates and clients, credentialing, document management, scheduling, back office, and management reporting will ultimately help firms better run their businesses.
If healthcare staffing firms can overcome these challenges, they'll be the ones that will have the most significant competitive advantage. But if they stick to their current ways and not allow any room to innovate, they'll miss out on the best talent, the best opportunities, and the best growth rates.
---
Authors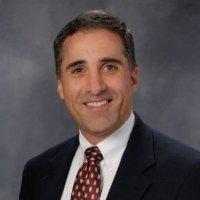 Bill Hobbib is vice president, product marketing at Bullhorn, the global leader of CRM and operations software for the recruitment industry.
Recruit Smarter
Weekly news and industry insights delivered straight to your inbox.