There was a time not too long ago that, in terms of technology, third party recruiters were like the redheaded stepchild of the industry. Implementing a new onsite system took a staggering amount of dedicated time and resources, pretty much precluding everyone except enterprise employers from the market (save the occasional global MSP or RPO).
The costs associated with developing, selling and supporting staffing software similarly conspired to ensure that third party recruiters were off the roadmap of almost every vendor out there.
This led to staffing firms building their own in-house systems, with limited degrees of success, or else leaving their processes more or less manual far after their corporate recruiting counterparts. For the hundreds of thousands of firms out there responsible for11 million requisitions each year, pushing paper often took more time than pushing candidates.
Too many firms, however, are still wasting time faxing onboarding documents frantically before the scheduled new hire orientation, or tracking down time cards. If you don't have a system, you're not only behind the times – you're probably behind the competition.
As we discussed in our recently released white paper, The Evolution of Staffing Technology (click here for the full report), the good news is, it's never too late to catch up on the technology you need today for recruiting the talent you'll need tomorrow.
By partnering with the right solution provider, recruiters can stop filling out paperwork and start filling more requisitions. Finding the partner that's right for your firm is imperative. In fact, it's one of the most important business decisions most staffing organizations will ever make.
How To Find the Staffing Software That's Right for Your Firm
For a market that's both historically underserved and largely inexperienced in software selection, making this challenging, yet critical, decision seems like more trouble than simply sticking to spreadsheets. Spoiler alert: it's not.
You just need to know what you're looking for – and ask the right questions. Which is why staffing professionals and leaders already have the requisite skills for filling the requirements required for recruiting success.
If you're buying staffing software, follow this framework to find a first class solution to fit your third party recruiting needs without any second-guessing.
Staffing Software Selection: Putting Process Before Product
This should seem pretty obvious, but if you're looking to buy staffing software, then your primary consideration for choosing a partner should be the product itself. Before putting out an RFP or doing any sort of formal due diligence, you've first got to make sure that you explicitly identify the business need that you need the product to solve. This means evaluating what your process looks like right now, and how that software will help optimize those processes for maximum efficiency and efficacy.
Conduct a comprehensive internal audit internally to help you better understand which features and functions are the most important. This will help you refine your list of requirements and streamline the selection process by eliminating those vendors whose core competencies fall outside your critical needs.
Doing a deep dive into the current state of your staffing business might reveal that it's your processes, not your product, that are wrong – and no software in the world can help fix the fundamentals.
Remember: staffing technology should support and augment, not replace or disrupt, the best practices and processes you've already got in place. That's why another important product consideration lies in data portability.
If you've already got systems in place somewhere in your process, remember that you'll have to migrate old information into any new system, so ask about integrations..
Be ready to ask potential providers about how integrations work and whether they will integrate and the process involved in moving your data between interconnected systems.
When looking at systems integration and data migration, it's also important to understand which analytics and metrics matter most to your company, how you currently measure success, and what reporting capabilities you need from a product.
For many staffing companies, moving from manual to automated processes or from a legacy system into the cloud can help breath fresh life into existing data by uncovering additional insights and analytics that can help drive more informed decisions and better business outcomes.
Staffing Software Sales: Reading the Fine Print
Once you've successfully identified the product parameters and their alignment with core staffing processes, you'll have a much better filter to screen staffing technology providers – and a list of requirements to help guide you through the sales process without getting lost or misled .
Once you've defined the product requirements and identified a list of candidates who meet the minimum qualifications you've outlined, you'll likely learn more about the software's viability from how you're treated in the sales process than you will from any product demo, website or one sheet.
The sales process provides an outstanding litmus test for previewing what your relationship with a software provider is really going to be like.
If you're an active prospect in the process of making a purchasing decision, remember that you'll never get treated better than you will while you're still a possible sale.
You'll also never have the same leverage with any vendor ever again – or at least until they're trying to upsell or renew your contract. If you don't like how you're being treated during the honeymoon phase, it will only get worse if you actually sign a contract. Any lack of responsiveness, lapse in professionalism or delay in meeting deadlines or deliverables should be a red flag that should send you running.
Another red flag is providers who, conversely, are a little too aggressive during the sales cycle. If you feel like you're being oversold, chances are that partner will likely under deliver on expectations. If you get that scent of desperation, that they're trying a little too hard to win your business, it's possible that your contract might last longer than the company you sign it with. The best partners want your business, but they don't need it.
As any recruiter knows, the best predictor of future success is past performance, so in doing your due diligence during the sales process, it's important to establish that they have done significant work and experienced demonstrable success in your firm's industry, market or area of expertise.
Make sure they can back this up with case studies and customer references from these companies. Recruiters already know making an offer without a reference check and background screen is just bad business – and generally leads to bad decisions, too. 
Once you've decided on a final candidate, the hard part of the sales process begins – and negotiating a software contract as a staffing firm can be daunting, especially for those without significant experience in vendor selection.
Make sure before signing any contract that you understand exactly how fees are structured and you understand any variable costs that might be included, such as training, support or maintenance fees. Put simply, you shouldn't be paying anything but a flat fee for licensing.
During the negotiation process, you'll also want to ensure you understand how implementation works, who's involved in change management, end-user training and company communications, and how long it will take for your staffing software to be fully configured and ready to roll.
Finally, before signing any contract, make sure you're able to define success and that the vendor agrees with these benchmarks or metrics, ensuring accountability and the ongoing ability to adjudicate business impact and recruiting ROI before, during and after implementation.
It's also important to have a clear understanding of how to get out of your contract if those mutually agreed upon metrics aren't met. Any last minute surprises or reticence to provide a comprehensive SLA with client-defined requirements should force you to reevaluate whether or not this is really a provider you want to partner with in the first place.
Staffing Software Adoption: The End Goal For End Users
The value of any staffing technology is defined almost exclusively by end users, which is why successfully onboarding and training your employees onto a new system is critical – and it's critically important to get your partner involved well after the implementation goes live.
The best staffing software solutions should provide guidance or guidelines for training best practices, including providing a variety of training options or materials to make sure that all users are trained the way they want to be trained.
Assessing for different learning styles and preferences is key to driving adoption among all end users, and your partner should be able to provide the resources necessary to offer a variety of different training options for ensuring optimal outcomes.
Shared responsibility for adoption rests with both your company and the provider, so creating accountability on both sides is essential. Make sure you can measure adoption objectively.
Most software providers should be able to provide benchmarks, best practices and company-specific metrics around software usage, consumption and/or adoption. You can't manage what you can't measure, and adoption is no different.
SaaS solutions are constantly updated with new releases, features and functions, so training should be an iterative process – and one that's reinforced by world-class support. Ultimately, client service is the most important consideration for any staffing technology provider – and competitive differentiator during the software selection process.
World-class support means that your partner is always available for support so your system has minimum downtime and maximum impact.If you're considering a new staffing technology, look for more than a vendor. Look for a true partner.
A partner will be proactive, not reactive, in supporting your staffing business, anticipating issues, communicating them clearly and providing a range of resources for technical support, and that they're responsive when something inevitably goes wrong.  Remember, you're paying a premium for your platform – you shouldn't pay more to make sure it's working properly.
You spend enough time chasing down clients and candidates where you shouldn't have to worry about getting through to your staffing technology vendor, too.  After all, you've got placements to make.
For more insights and information on staffing software selection, make sure to check out our whitepaper, The Evolution of Staffing Technology, brought to you by our friends at TalentWise.  
Word to the wise: their staffing software is definitely worth considering if you're considering buying software. Click here to sign up for a demo today.
Yes, this post is promoted – but we know a good partner when we see one. And you couldn't ask for a better staffing technology vendor to work with – trust us on this one.
---
---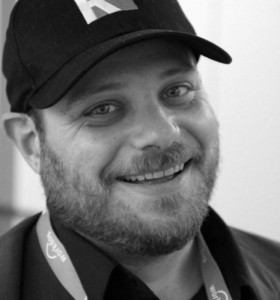 Matt serves as Chief Content Officer and Global Thought Leadership Head for Allegis Global Solutions and is a partner for RecruitingDaily the industry leading online publication for Recruiting and HR Tech. With a unique background that includes HR, blogging and social media, Matt Charney is a key influencer in recruiting and a self-described "kick-butt marketing and communications professional."
Recruit Smarter
Weekly news and industry insights delivered straight to your inbox.