Picture an intern. Chances are it's someone filled with optimism, drive and willingness to get the job done. They are likely to want to learn the ropes and make connections. While lacking experience, your intern has a desire to understand the ins and outs of the business. They go above and beyond to stand out.
Is the person you're picturing a 20-something fresh out of school? Probably, but hold that thought. The worker you're picturing may actually be significantly older.
Remember Robert De Niro in the movie The Intern? Older workers are hustling at all workplace skill levels these days, as the number of U.S. adults ages 65 and older working at least part-time is at its highest level in 55 years.
These older workers make up nearly 20 percent of that total age group, according to the U.S. Bureau of Labor Statistics. And whether it's for personal reasons or financial necessity, these workers are ready to learn and grow or share their deep expertise and mentor others.
Unfortunately, they may not be getting a fair shake when it comes to recruitment advertising. This is especially true on social media sites like Facebook and LinkedIn, as a recent report from The New York Times and ProPublica found that these sites may be purposely excluding mature workers from emerging opportunities with the targeting capabilities of their online job ads.
Major companies like Amazon, Verizon, Goldman Sachs, UPS and even Facebook itself were found to be allegedly using job ads on social media to subtly exclude older workers and engage in age discrimination.
Age discrimination in the digital age
How did we end up here?
It all starts with the soaring popularity of social media. With that rise has come an immense opportunity for recruiters like us to reach more talent; Facebook alone has more than 2 billion active monthly users. To not use it would be downright detrimental.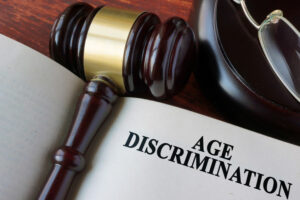 Next, the ad targeting capabilities of social media sites are incredibly effective. But, when you're serving up job ads to specific age groups with these tools, though, the ethics are grayer.
For example, Facebook data targeting allows companies to serve a job ad to only 25-36 year olds that live in specific area. This is intentionally — and potentially illegally — excluding millions of qualified applicants.
In addition to a huge online population and sophisticated targeting, some companies aren't subtle about going after young, and presumably, technologically savvy talent.
They have been found to use dog whistles (words that appear to mean one thing to the general population but have a different meaning for a targeted part of the audience) like –"digital native" in their recruitment advertising to target young workers. In doing so, they're not even giving older workers a shot; digital didn't even exist as a format when some older workers were born, so it's clearly impossible for them to be a "digital native. 
How recruiters can leverage social media and avoid bias
In terms of specific legal implications, ProPublica reports that they're unsure just how the courts will rule on these social media age discrimination issues.
As recruiters, though, we have an obligation to ensure we always follow fair and legal practices. This means balancing the client or hiring manager's hiring requirements and the massive popularity of social media advertising, while remaining committed to unbiased hiring.
Here are few ways to ensure you're getting the job done fairly and legally:
1. Educate clients
It's your responsibility to inform clients of the potential legal ramifications that may come from misused social media job ads.
Sean Gilligan, Chief of Staff at Harvey Nash USA shares that his team's practice is to "educate clients to ensure they are aware of the labor laws and understand what is and isn't discriminatory."
Jay Clawson, Director of Operations at BelFlex, agrees, "As the experts in our industry, we have to be transparent with our clients and if we see a possible discrimination issue we must speak up."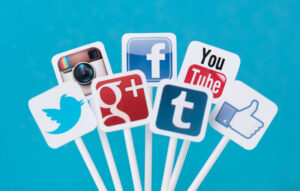 Sometimes, this may mean even turning away a potential client who is comfortable skirting legal hiring requirements as it pertains to age discrimination. As Clawson put it, "If we feel a client is not going to provide an opportunity to everyone, then we will not do business with them. We want partners in our industry and not just transactions."
2. Cast a wide net and target correctly
When used correctly as part of a larger recruitment strategy, and combined with organic tactics like company pages, video, and engagement, social media ads can be incredibly helpful assets to finding top talent. And targeting across various platforms and sites has value, when it's done in conjunction with, not instead of, casting a wide net.
To promote unbiased hiring, social job ads should only play a part in your recruitment mix, not the starring role.
Here's how Jenifer Lambert, VP of Sales and Marketing at TERRA Staffing, put it:
I want the widest possible audience to know about job opportunities. In the current recruiting climate, excluding anyone or any demographic from hearing about a job opportunity is not only illegal, it's foolish.

The intention behind the targeting is what really matters. If the reason for the targeting is to exclude, you're making a huge mistake and violating the law."
Jay Clawson agrees that biased targeting can result when companies are too focused on a specific age segment or just one social media site. His company, BelFlex, uses a cross platform approach to push jobs to social media channels. And for Facebook in particular, Clawson recommends keeping the default age targeting of 18-65 plus when creating job ads because, "Facebook has become a social media platform for the older generation and can be utilized to attract those candidates."
3. Actively encourage hiring older AND younger workers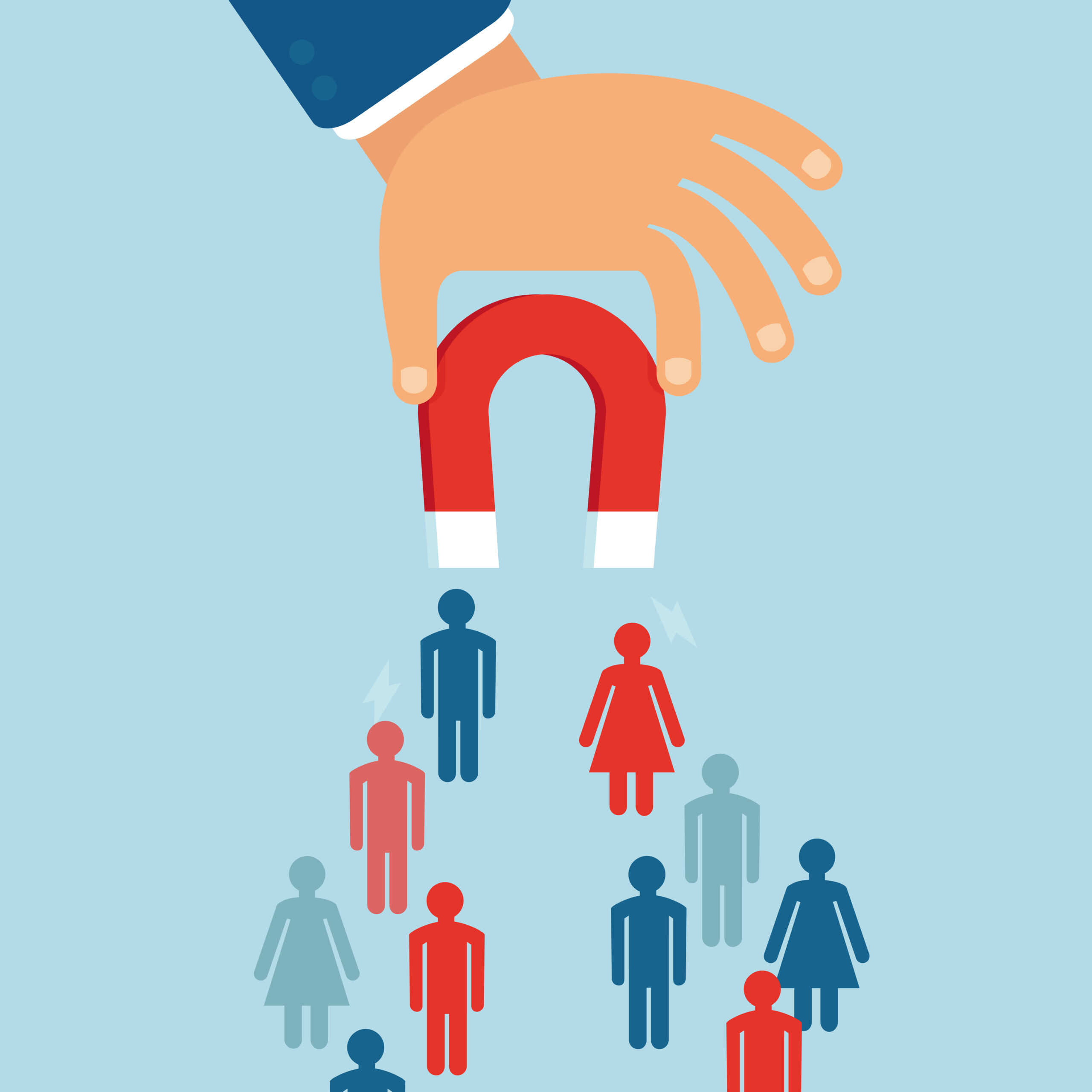 It's been proven time and time again that diverse teams, whether they be diverse in age, race, gender, orientation or different backgrounds, are beneficial to productivity and business outcomes.
Sean Gilligan adds that it's essential for recruiters to "actually show" clients "that the best teams are created when people with varying backgrounds, generations, genders, skill sets, and years of experience are combined."
Companies should be taking steps to attract workers of all ages, and as recruiters, we should encourage this and avoid age discrimination.
For example, specific benefits can be promoted in recruitment efforts that appeal to workers both young and old. Maybe it's paid family leave for new parents or for caregivers who are taking care of an ailing parent or spouse. Or perhaps it's offering more remote work options. Flexibility is intrinsically popular with young workers, but older workers who may travel to different parts of the country to visit children and/or have caregiving responsibilities, may equally appreciate the value.
It's about hiring the best – regardless of their age
As we see headlines about more companies using job ads to target by age, we should all take a step back to consider the ethical, moral and legal implications of doing this.
Workers of all ages bring value to an organization. Regardless of your own current age, you too were once a job-searching 20-something, and may very well be a 60-something hoping to remain employed and/or looking for a new role.
The old adage of "treat those the way you want to be treated" really does stand the test of time. And while the jury's still out on how social media job ad targeting and age discrimination will play out in the legal sphere, it's our responsibility to consider the best people for the role. Regardless of their age.
---
Authors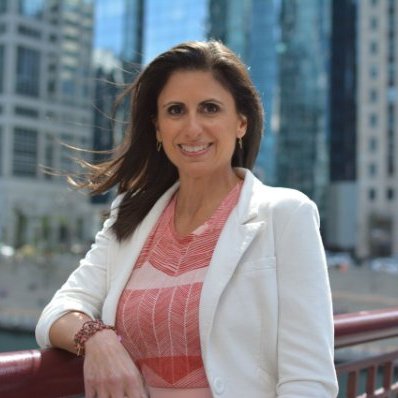 Leslie Vickrey is a marketing expert and business advisor who began her career with McDonald's Corporation and Junior Achievement. However, after serving as head of marketing for Spherion's technology division, Leslie quickly found her niche. Today, as CEO of ClearEdge Marketing, Leslie works closely with leaders in Talent Management and technology to drive business results with strategic marketing programs. Leslie's passion for creating meaningful connections extends beyond ClearEdge. In 2013, Leslie Co-Founded ARA, a group dedicated to attracting, retaining and advancing women in tech. She's also on the Board of Directors for i.c.stars and Chicago Innovation; was recognized by The Blue Sky Vault, Blue Network, featuring 100 of Chicago's most compelling innovators and entrepreneurs; is part of UIC Entrepreneurship Hall of Fame; and was named one of the 2016 Enterprising Women of the Year. Follow Leslie on Twitter and LinkedIn to discuss all things Marketing, HR and leadership.
Recruit Smarter
Weekly news and industry insights delivered straight to your inbox.