Mastering the Process
Total quality management (TQM) was in vogue during my undergraduate years and early career in industrial engineering. The U.S. was catching up to the Japanese in manufacturing production as their Toyotas outperformed our Fords.
Your company couldn't deliver a competitive product without an optimized manufacturing process. Strategy followed suit as companies invested in new capabilities. The race to data-driven everything was on.
My career began at Raytheon's Waltham plant, where I supported manufacturing lines for U.S. Navy radar and communications systems. Remember the aircraft carrier in the original production of Top Gun? Can you see the radars moving to track the action?
My production line manufactured the wiring harnesses to power those systems. After Raytheon, I supported F-16 fighter aircraft production. That mile-long factory was a sight to behold.
Industrial engineering has its roots in process design, and correspondingly, quality control. Years of problem-solving and an MBA prepared me for strategy consulting. Essentially, strategic analysis is a lot like sleuthing a production line issue. The goal to build quality into strategy design so production runs seamlessly.
We often point to strategy execution as the point of failure when the design process requires an overhaul. It is, after all, in design when we test assumptions, grab our tried-and-true analysis tools, and make the big decisions, data-driven, of course.  
I've spent the last twenty years leading empathy-based and data-driven strategy engagements for organizations driven by purpose. The research and analysis have been rigorous, from demographic profiles to population projections and customer journey maps.
Our goal? To build alignment and vouchsafe the decisions to be made.
Turning the Sweet Spot Inside Out
As a strategist, my job is to master the most effective tools. Strategy isn't a race for efficiency; instead, it requires a focus on effectiveness and "doing things right." After using various tools, I landed on The Strategic Sweet Spot in Harvard Business Review's Can You Say What Your Strategy Is? by David Collis and Michael G. Rukstad.
The Strategic Sweet Spot positions a company to answer this question, "How can we meet customer's needs in ways that rivals can't or don't?" That question is the jumping-off point to discover a competitive advantage rooted in the customer value proposition.
The Strategic Sweet Spot uses a classic Venn Diagram to point the user to the sliver of overlap between your company and your customer, the section your competitor can't touch. The assumption? Your vantage point matters most. And then, unexpectedly, a discovery in 2018.
That assumption was wrong. Mastery of The Strategic Sweet Spot led me to turn it inside out. The catalyst? A customer mindset, the holistic appreciation for your customer, their head, and their heart.
Embracing a Customer Mindset
When setting strategy, we typically prioritize quantitative data analysis and undervalue the human perspective. Often, executives delegate ownership of the customer to the marketing department, emphasizing journey maps and experiences to drive brand engagement.
What if the assumptions behind that decision are irrelevant? What if our beliefs and opinions—as executives, boards, and employees—are less important than we'd assumed all along? What if our customer belongs at the center of our strategy, their voice the one that matters most?
My eureka led me to this realization. Your strategy process needs to reflect the latest thinking. Just as TQM evolved, so too strategy must evolve for a future relevance. Two inputs culminated in my eureka experience in 2018.
First, I'd mastered the Strategic Sweet Spot. Second, I was open to seeing beyond the Venn Diagram to imagine what might be. I realized the following.
Your company's view of the competitive landscape isn't nearly as important as your customer's view of the choices available to them.
Customers care about what matters to them and what matters the most.
Customers search for options constantly, especially in the post-pandemic world.  
Your customer seeks an emotional connection. They expect to connect with a differentiated brand, product, and service that speaks to them. They crave unique and unexpected offerings.
Let's bring empathy, understanding, and data together to identify what matters the most. The result? A composite customer persona derived from robust qualitative and quantitative data. An iterative process tests and confirms the insights.  
An effective strategy process is rooted in a customer mindset. That perspective brings together two crucial strategy concepts—customer value proposition and competitive advantage—attuned to the realities of today.
You understand what matters to your customer and what matters most. You are also clear about what makes you distinctive, your competitive advantage. That unique nexus is the source of differentiation and the cornerstone of your differentiation strategy.
Delivering a Differentiation Advantage
Without a compelling uniqueness, your company risks being essentially equivalent, or worse, misunderstood, by savvy customers. Confused or disinterested customers will pursue other options.
It's easier than ever to lose a customer to an unknown competitor that is a scroll, click, or keyword search away, thanks to the power of smartphones.  
I leave you with these suggestions to accelerate strategic success.
Build quality into strategy design through an iterative, human-centered process. That approach allows you to test and retest assumptions as you gauge interest in the big ideas.
Elevate the voice of your customer when setting strategy. Embrace a customer mindset to reveal what matters most, and use those crucial insights to connect value proposition to differentiation advantage.
Creativity, passion, and energy during strategy setting will carry you through to execution. The more you can rally your team around customer mindset and the opportunities for differentiation, the better. After all, your team wants to engage with exciting and unique work, a sense of purpose their goal.
Let me close with this final suggestion. Connect your company's purpose and differentiation strategy to create sought-after alignment.
Your customers and team will thank you for it. Let me know how it goes. I'm rooting for you.
---
Authors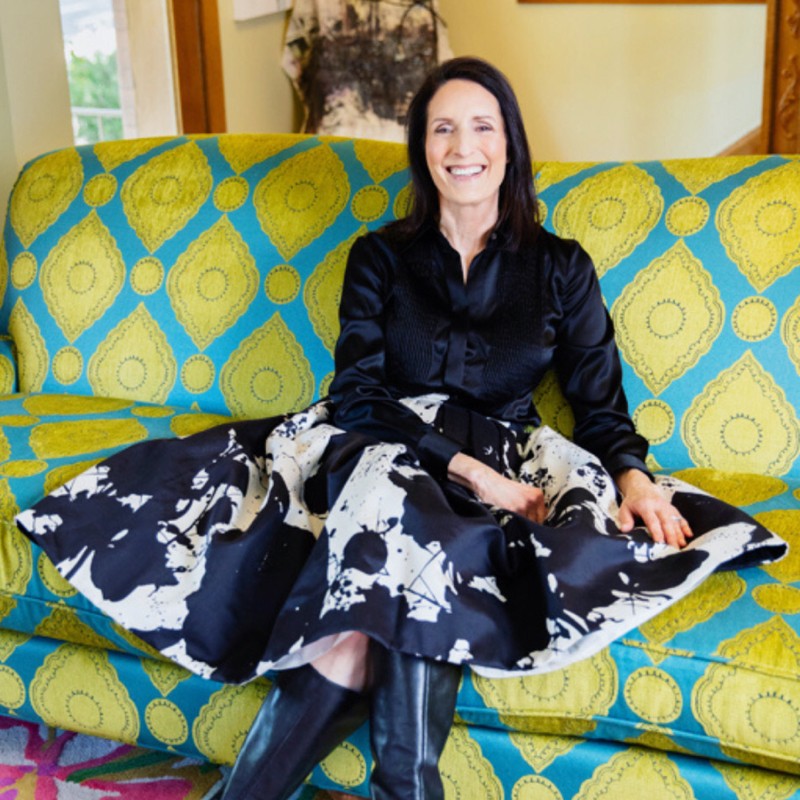 Karla Raines is an accomplished strategist serving purpose-driven organizations in dynamically competitive industries. Her commitment to mastering the art of strategy led her to a career-defining eureka moment in 2018. The experience crystallized her intuitive process and inspired her to reverse engineer what she'd taught herself to do over years of hands-on practice. Karla's forthcoming book Differentiated: The Breakthrough Approach to Strategy for Purpose-Driven Organizations shares the story of her inventive strategy process through real-life vignettes and powerful lessons pulled from over two decades of consulting experience. Learn more at Differentiation Zone.
Recruit Smarter
Weekly news and industry insights delivered straight to your inbox.