Five Critical Considerations for Optimal New Hire Experiences
The excitement cannot be contained. You just signed the offer letter for your new job, and it's a world full of promise and opportunity of what lies ahead. You have been courted by this employer and in awe of the company you are joining. It's that magical moment of what is possible, and you are sure you made the right choice.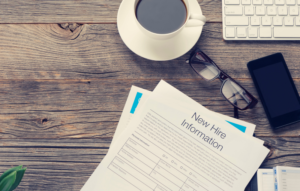 Everyone who has ever started a new job knows how awkward it is at first.
Day one usually entails a slew of paperwork, half of a day of pre-recorded benefits presentations, and possibly a perfunctory walk around the office.
If the employee is lucky, they've got a working computer. If not, well, sit tight. IT is working on it – hopefully.
Half the time, that's where onboarding ends, and from there, they're left to fend for themself.
The thing is, the issues with onboarding run much, much deeper – and employees only get to see what's on the surface. And as far as first impressions go, most aren't great, especially considering the weeks and sometimes months spent just trying to get the job.
Which begs the question: Why does onboarding suck so much?
On average, companies lose 17% of new hires within the first three months, and 15% of those who resigned said that a lack of effective onboarding played a part in their decision to leave. New hires are already undergoing a major life change, and an unorganized or difficult onboarding process doesn't reassure them of their decision to join your organization.
Companies are beginning to realize the role that a good onboarding experience plays in employee engagement, productivity, and retention. However, a surprising number of businesses still lack an intuitive model to change these outcomes.
There is a silver lining: It's possible to fix onboarding and make a new hire's first day like walking into a five-star hotel.
1. Bring personal back
You know how when you walk into a five-star hotel, they hand you your favorite fruity drink, a cold towel, and already know your name? We need to bring personal back.
To make an impact on a new employee, consider customizing their welcome into the organization. William Tincup talks about these as "micro-experiences" and advocates for making onboarding memorable.
We dazzle employees in the recruiting stage – why should it stop there? Get to know the employee, their interests. The pre-hire stage is the perfect time to learn about people beyond what their resume says.
They might share an interest in home cooking, a passion for pinball, or a love of tequila. How can you incorporate these findings into their onboarding experience? Maybe along with their logo swag, include a cookbook or gift card to the local pinball arcade.
2. Use digital conversations to your advantage
How cool would it be if you got a text the first day welcoming you to the company about how excited they were for you to join? Or, if there was a way for new employees to ask questions, whether that's where they park on their first day or if people bring their lunch or dine out.
Let the employee have a safe space to ask these questions, and what better way than with a technology safe space to do so?
3. Take a peek under the hood
Onboarding brings together aspects of HR and benefits, IT, finance, and more. Not exactly an easy feat when you think about all of the content sources and systems involved on the backend plus business processes in place.  
The question is, are these processes efficient, or do they just check the proverbial box? If the latter, lift the hood and change it. Stat.
4. Talk to your existing employees
What did they think was good about their experiences? What was bad? What would have helped them more? And then ask how they are today. Keep recruiting and courting the existing team. Find out what else you can do for current employees.
Have the actual conversation multiple times vs. a survey. Take the feedback and make the adjustments.
5. Create community
Likewise, relationships don't form overnight. It's tough being the new kid on the block, even as an adult and especially when working from home. In most cases, onboarding is limited to the immediate, need-to-know people, with the expectation that employees will meet others along the way.
Rather than limit interactions, assign them a new hire buddy outside of their day-to-day to make a point of expanding networks early on and introducing new hires to other newbies, senior leaders, potential mentors, and other teams. There's no reason to keep them a secret from the organization and vice versa.
To fix onboarding, organizations need to acknowledge that there's a problem – and that the problem impedes the success of their employees. The sooner that's accepted, the sooner the process improves for everyone.
---
Authors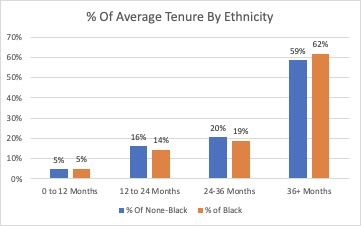 Melissa Swisher is co-founder and Chief Revenue Officer of Socrates.ai, overseeing its growth, go-to-market strategy, partnerships, customer retention, and more. She's an accomplished executive with two decades of groundbreaking results in the human resources and benefits technology space. Melissa's expertise includes scaling startup organizations and delivering consistent years of triple-digit growth. In addition to serving as Global Vice President of Sales & Marketing for Aasonn, Melissa was Vice President of Sales at both SuccessFactors and Castlight Health, helping drive these organizations towards IPO. Before SuccessFactors, Melissa spent nearly a decade at ADP in multiple sales leadership roles.
Recruit Smarter
Weekly news and industry insights delivered straight to your inbox.