Privacy Gets Stickier and Stickier
New technologies and the workplace's post-pandemic dynamics are making privacy an even stickier issue for employers. More than it already was. As more employers monitor employee movements or require health checks in response to COVID-19, some candidates will have concerns.
Already, candidates and employees had concerns about receiving unwanted texts. Or having their social media profiles reviewed by current and prospective employers. Now, organizations are stepping up the monitoring efforts, as they try to keep track of social distancing and who's encountering whom ahead of possible contact tracing. 
On top of that, new post-hire monitoring solutions are coming to the market. These products, such as HireRight's Arrest Record Monitoring, sends alerts when an employee gets arrested. This is to supplement pre-employment background screening, which Security Magazine describes as backward-looking. "It's outdated the day the background check completes," said Raj Ananthanpillai, CEO of continuous-monitoring service Endera.
The idea of continuous monitoring is relatively new with the technical, budget, and administrative issues not yet determined. However, analysts and HR leaders expect the use of such monitoring technologies to increase. Even though employees aren't always comfortable with the idea of "being watched."  
Tools for Implementation
Companies are in a tight spot. On the one hand, they want to keep workers safe. On the other, some HR departments believe physical procedures, like temperature checks, will be unworkable at large facilities where the tests will result in long lines and delays in entering the workplace. 
They're also concerned that HIPAA and other issues will make physical checks more complicated than executives anticipate. For example, they ask, who can perform these checks. And how can a company store and transmit the results to respect workers' privacy?.
According to media reports, a number of technology firms are developing tools to monitor employee health status and notify workers if a colleague contracts COVID-19. Also, some employers are building monitoring systems into the workplace itself. For example, Amazon launched an AI-powered system to help it enforce social distancing at its offices and warehouses. The company's also testing a wearable device that alerts workers when they're too close to each other, Reuters said.
It's not clear whether Amazon's system will record any employee data. Even if it does, it's accepted widely that workers have limited rights to privacy. Especially when they're using company-supplied equipment or are on the company's premises. However, from an employer branding point of view, the question becomes especially sensitive when people perceive they're surrendering more privacy than they meant to because they've simply clocked in.
Facial Recognition Technology
Finally, some analysts wonder if efforts to limit the use of facial recognition technology by law enforcement will slow workplace adoption of passive monitoring.
Recently, IBM said it would no longer offer general-purpose facial recognition or analysis software. Amazon suspended sales of its facial recognition products to law enforcement agencies for a year. Microsoft plans to wait for legislation in the area before it proceeds with marketing its solution to police departments.
Their concerns are primarily about bias. Some reports have said current facial recognition technology generates data that discriminates against people of color. In 2019, the U.S. National Institute of Standards and Technology found that most commercially available systems are erroneously identifying African-American and Asian faces 10 to 100 times more than Caucasian faces.
Despite the attention, IBM, Amazon, and Microsoft have received, many involved in passive technology believe their actions will have minimal impact. "If the changes announced this week are not accompanied by a meaningful policy change. They are not likely to significantly impact the market," noted the website BiometricUpdate.com.
Doing Business
The pandemic is still driving activity throughout the recruiting space. Some of this week's moves on the ground:  
More than a third of employers, 36%, say speed is their priority in background screening. According to research from First Advantage. The company said businesses are increasing their reliance on data as they make hiring decisions. And that the increasing use of gig and temporary workers has caused a dramatic rise in the use of mobile screening apps.
Digital credentialing firm Credly rolled out of Talent Directory. As part of the company's Acclaim platform, Talent Directory helps employers focus on skills-based sourcing by verifying a candidate's claimed skills before they apply for a position.
Mobile staffing platform WorkN and engagement solution Sense partnered to streamline mobile communication with candidates and contractors. The companies will work to improve reminders and check-ins. As well as seek to leverage push notifications for other in-app capabilities.
---
Authors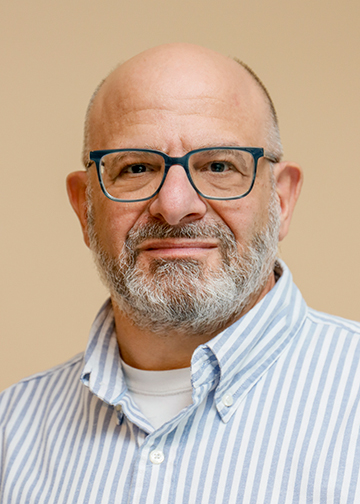 Mark Feffer is executive editor of RecruitingDaily and the HCM Technology Report. He's written for TechTarget, HR Magazine, SHRM, Dice Insights, TLNT.com and TalentCulture, as well as Dow Jones, Bloomberg and Staffing Industry Analysts. He likes schnauzers, sailing and Kentucky-distilled beverages.
---
Recruit Smarter
Weekly news and industry insights delivered straight to your inbox.