New Platforms from PeopleFluent, Symphony Talent
PeopleFluent and Symphony Talent both released new platforms. 
Symphony Talent calls its offering SmashFlyX. It results from the November acquisition of SmashFly Technologies. Which joined Symphony's employer-branding and creative services with Smashfly's recruitment marketing and CRM tools.
As for PeopleFluent, it positions its new flavor of software as a faster, simpler way for global companies to search both internal and external candidates. Although the company is not the first to jump onto that path, the idea leveraging the full spectrum of candidates through one platform is central to its messaging.
PeopleFluent Recruitment offers many of the features you'd expect. For example, syndication, SMS capabilities, and CRM and nurture campaigns. Portals are self-administered and deployment will be quick, the company said. There is an onboarding module, scheduling tools, and e-signature capabilities. Additionally, both live and on-demand video interviewing.
'Reimagining'
Symphony Talent describes SmashFlyX as a "reimagined" platform for CRM, career sites, talent mobility, and programmatic advertising. That makes sense since the company spent the winter and spring working to unify its platform with SmashFly. 
Among other things, the platform allows talent acquisition teams to create, automate, and measure campaigns across a variety of channels. Including paid search, email, social media, SMS, and job ads. It includes customizable dashboards, personalization for candidates, video interviewing, an intelligent pipeline that prioritizes top candidates. And, of course, analytics.
That SmashFly's name is on the platform shouldn't come as a complete surprise. When the companies merged, many recruiters considered the acquiree to be the better-known brand. Founded in 2007, SmashFly was one of the earliest players in recruitment marketing. Now, we'll see if the merger truly offers customers the best of both worlds.
Where Experience Counts
For the last couple of years, it seems like experience has been driving much of the conversation about technology and recruiting. Even now, recruiters believe that smart employers will continue to pay attention to candidate experience. Despite the surge of job seekers on the market. 
While he agrees with that, John Deal, Phenom's director of product management, believes the dynamics around experience have changed. "The pandemic has definitely had an impact," he said. "I wouldn't say that the need for a compelling experience has changed, but I think what it means to a candidate and what that means to a recruiter has definitely changed."
Recruiters seem to fall into one of two camps, Deal observed. Some "are sitting on their hands" because they have nothing to do. But others struggle to keep up with requisitions because their industry has been scrambling to hire. One customer, he said, "needed to hire 100,000 people in two weeks."
Facing that kind of challenge pushes many recruiters into unfamiliar territory. Today's in-demand workers are being pursued by a number of organizations, Deal said. That means there's still a need to give them the right experience and steer them into the proper funnel.
One the other side, companies that aren't hiring are giving more attention to employee experience. Including what value they can offer to workers who've either been furloughed or had their hours cut back. Their challenge is to understand how they can tap idle or underused internal talent in order to keep the business going, Deal explained.
Part of the challenge is communications. Not only do talent products need to be robust, Deal said, but they must also provide seamless communication between a company and its employees. So that the organization can effectively manage change and set the right expectations for the workforce.
Doing Business
The pandemic is still driving activity throughout the recruiting space. Some of this week's moves on the ground:  
Yello unveiled upcoming virtual recruiting tools designed to help companies recruit college students. Despite the uncertainties surrounding this fall's recruiting season. The company expects the enhancements to be available later this summer. Giving teams enough time to implement them before the season begins.
CEIPAL partnered with InfoMart to augment its background screening process. The integration will help staffing industry professionals screen and verify qualified candidates as quickly as CEIPAL's ATS finds them, the companies said
SHL launched its Technology Hiring Solution. Designed to help customers automate and scale their tech hiring process. The product combines assessment and the AI technology of the company's recently acquired Aspiring Minds and allows for a more detailed evaluation of candidates.
Background-screening firm TazWork announced a new integration with JazzHR. The link offers managers the ability to initiate and manage background checks from within JazzHR's platform and helps business managers speed up the process of recruiting.
Recruiting technology firm XOR launched a Chrome extension that allows recruiters to send campaigns and engage candidates with chat-bots from their ATS. The feature helps users send and schedule WhatsApp messages through XOR. In addition to text messages and emails.
---
Authors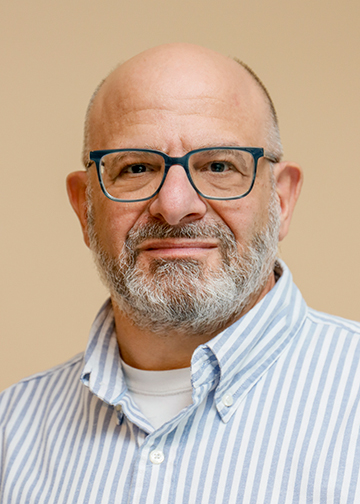 Mark Feffer is executive editor of RecruitingDaily and the HCM Technology Report. He's written for TechTarget, HR Magazine, SHRM, Dice Insights, TLNT.com and TalentCulture, as well as Dow Jones, Bloomberg and Staffing Industry Analysts. He likes schnauzers, sailing and Kentucky-distilled beverages.
---
Recruit Smarter
Weekly news and industry insights delivered straight to your inbox.