HCM Talent Technology Roundup July 17, 2020
Pandemic or Not, Investors Put Money into HR Tech
A lot of people assumed that investors would back away from HR and recruiting technology as the COVID-19 pandemic spread. But so far they haven't. That surprised many industry-watchers, but there seems to be a method behind the madness of investors. At least when it comes to workforce tools.
The consulting firm HRWins reports that worldwide venture capital investment in HR tech rose about 14% during 2020's second quarter. More than $1 billion was invested in the space.
For the second quarter in a row, most of those dollars went to HR solutions. As opposed to talent acquisition tools.  For three years before that, investments were roughly equal between HCM and TA solutions. 
Everyone involved in the HR tech space—investors, analysts and vendors—are trying to figure out how the pandemic and recession will impact how work gets down, the role of experience, and where recruiting fits into the new world, HRWins said. Investors are focusing on reskilling, upskilling, and the needs of a more distributed workforce. And seem less concerned with the challenges involved in screening, qualifying, and interviewing candidates.
That's in line with what many vendors have said recently. Their messages emphasize tools for managing and engaging remote workers, and fulfilling learning needs as businesses reopen and employees return to work.
Is There Code in Your Future?
More businesses are putting their toes into the water of low-code development. Enabling professionals outside of IT to design and develop their own solutions to problems specific to their function. That means recruiting teams may soon be able to design and create applications that do everything from track candidate status to improve their overall workflow.
Basically, low-code development allows users to build applications through a visual drag-and-drop interface. Rather than by typing out code. Pre-set logic or data elements can be assembled to create solutions for the web, mobile devices, or other delivery methods.
Boosters of the approach say that creating any successful app requires familiarity with the issues it's trying to solve and the processes it's meant to adapt. Given the intricacies that go along with so many of HR's and recruiting's responsibilities—compliance and onboarding, for example. It makes sense to have practitioners directly control the design and development of its solutions, they believe.
A Rise in Low Code Solutions
Not surprisingly, more tech brands are offering low-code solutions. Recently, Amazon Web Services launched Honeycode, a fully managed service used to create solutions for tasks like product approval, scheduling, customer relations management, and user surveys. Amazon says Honeycode can tackle complex efforts, such as managing cross-department workflows, as well as simple apps, such as those addressing task-tracking needs.
The idea of low-code development isn't new, and Honeycode isn't a first. But the approach is gaining traction in ways that should attract the interest of HR departments.
For example, Madrid recruiting firm Servitalent used Caspio's low-code tools to develop its own talent management database. Stockholm-based Tele2 used Boomi to create more than a dozen applications to streamline its talent acquisition workflow and connect its HR and finance systems.  
As more organizations adopt this user-driven approach to creating technology solutions, how HR approaches the creation of software tools could notably change. For one thing, HR may be able to speed up the implementation of some tools by reducing its reliance on internal IT departments or the need for external technology budget. Also, executives say practitioners could create apps on their own when technical resources are tight.
All this could mean the recruiter's job will morph to require more technology chops. Already, TA teams face challenges mastering analytics, mobile technology, and social media. Soon, understanding at least the basics of software development may be important as well.
But don't panic. Most tech observers believe the low-code approach can only be taken so far.
Doing Business
Employers increased their hiring of D&I executives by 113%, according to ZoomInfo. The company said most of these executives run internal D&I programs, encourage "comradery" in the workforce, and help minorities feel supported. At the same time, ZoomInfo found barely 40% of the Fortune 500 had a diversity executive as of 2020's first quarter. 
Jobvite acquired the AI and data science team of Predictive Partner, a business-focused data firm based in Indianapolis. Morgan Llewellyn, Predictive Partner's CEO, will become Jobvite's chief data scientist. Under Llewellyn, Jobvite's team will apply AI to automation, predictive analytics, data science, machine learning, natural language processing, and optical character recognition, the company said.
---
Authors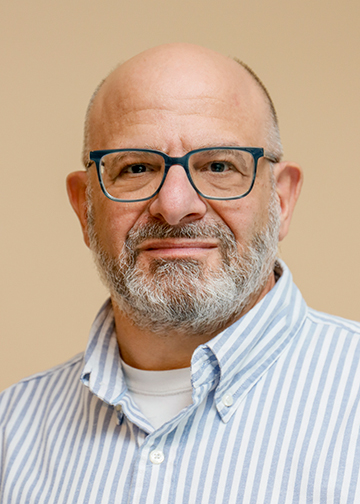 Mark Feffer is executive editor of RecruitingDaily and the HCM Technology Report. He's written for TechTarget, HR Magazine, SHRM, Dice Insights, TLNT.com and TalentCulture, as well as Dow Jones, Bloomberg and Staffing Industry Analysts. He likes schnauzers, sailing and Kentucky-distilled beverages.
---
Recruit Smarter
Weekly news and industry insights delivered straight to your inbox.