HCM Talent Technology Roundup – December 11, 2020
Press play to listen to this article!
Slack Acquisition Pushes Enterprise Communications
Slack will be acquired by Salesforce for about $27.7 billion, in a merger the companies say will create an "operating system for the new way to work."
The news is sure to heat up discussions about how work technology and HR solutions intersect, interact, and overlap. Even before the Covid-19 pandemic began, providers of everything from scheduling apps to timeclocks were highlighting their impact on employee experience.
Meanwhile, communication and collaboration solutions have become ever more important as recruiting goes virtual and more employees work remotely. 
Because it does a neat job of enabling both internal and external communications, Slack's often described as an important contributor to culture and experience. That's especially notable at a time when many employees work across town from one another, instead of across the room.
Slack has several integrations with HR technology systems, such as UKG and Workday. They allow users to access HR capabilities through the same conversational interface they turn to in the course of work. Indeed, Slack gets high marks for its ability to integrate with other enterprise applications. 
That propensity to integrate lines up with Slack CEO Stewart Butterfield's comment about the merger. In a statement, he said Slack and Salesforce "share a vision of reduced complexity, increased power and flexibility, and ultimately a greater degree of alignment and organizational agility."
Salesforce CEO Marc Benioff said the combined companies "will shape the future of enterprise software and transform the way everyone works in the all-digital, work-from-anywhere world."
According to The Wall Street Journal, the acquisition reflects a belief that many of the pandemic-sparked changes to work will continue even after Covid-19 is brought under control. "We really see the world as fundamentally having shifted," the newspaper quoted Salesforce COO Bret Taylor as saying. "Slack is really the system of engagement for every employee, every partner, and for every customer interaction."
When the transaction closes, Slack will become an operating unit of Salesforce, led by Butterfield. The company said the combination will form the world's largest open ecosystem for business apps.
Benioff has made no secret of his goal of extending Salesforce's reach into almost every area of business operations. He calls Slack "the interface to everything."
Doing Business
Cielo acquired consulting firm Talent Function with an eye toward expanding its services. Talent Function helps organizations develop talent strategies and technology solutions aimed at improving business performance. This acquisition formalizes the strategic partnership between Cielo and Talent Function, which was announced in October.
TalentQuest added TQ Connect, a feedback and recognition tool, to its platform. The feature facilitates the scheduling of one-on-one meetings, offers an interactive agenda feature, and provides guidance on conducting conversations.
Technology firm Nakisa launched new D&I features for its Nakisa Hanelly product. Hanelly integrates recommendations from the French Gender Equality Index to help global organizations benchmark themselves and look for ways to address issues.
Recruiting platform Fountain released a mobile app that allows recruiters and hiring managers to source, screen, and hire while away from their office. Versions are available for iOS and Android.
ClearCompany and LinkedIn said they'll implement the integration of ClearCompany's applicant tracking system and LinkedIn Recruiter. Through the integration, ClearCompany users can view candidate records and other data directly in LinkedIn's environment, and also see when candidates have already applied for a particular position before sending them LinkedIn InMail.
Equifax unveiled Talent Report Select All, a tool that delivers contextual data to help provide a more comprehensive view of candidates in a single report. It provides verification of employment for all candidate history by social security number through the company's Work Number database.
TCP, the re-branded TimeClock Plus, acquired Humanity, an employee scheduling platform. Humanity's solution will be integrated into TCP's workforce management software suite. Humanity is used at more than 175,000 business locations to manage schedules, employee availability, shift trades, and day-off requests.
People
Andy Valenzuela joined HireVue as CHRO. He previously held HR leadership positions at Dell, SAP and CSDC and Calytera.
Russell Reynolds Associates hired Alex Lonergan as a Consultant in its Business and Professional Services practice. Based in Atlanta, Lonergan advises senior leadership teams on technology and business services. She joins the company from World 50 Inc.  
---
Authors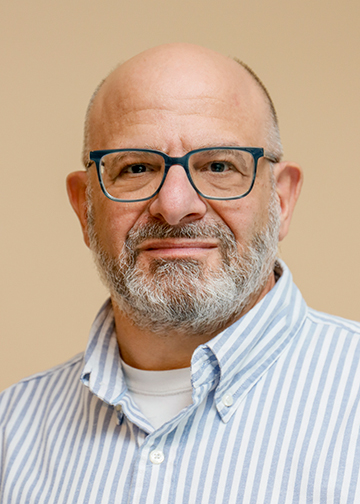 Mark Feffer is executive editor of RecruitingDaily and the HCM Technology Report. He's written for TechTarget, HR Magazine, SHRM, Dice Insights, TLNT.com and TalentCulture, as well as Dow Jones, Bloomberg and Staffing Industry Analysts. He likes schnauzers, sailing and Kentucky-distilled beverages.
---
Recruit Smarter
Weekly news and industry insights delivered straight to your inbox.