HCM Talent Technology Roundup: What Recruiters Want During a Recession
Recruiters tend to be optimists. So even after they've scrambled to adapt to the economic havoc triggered by the COVID-19 pandemic, many believe the recovery, when it comes, will leave them in a stronger position than they had before. 
Since the spring, talent acquisition has been focused on building pipelines more than filling open roles. Given the number of layoffs seen in the U.S. — in June, the unemployment rate stood at 11.1%. — it's no surprise that recruiters are reprioritizing their work. In order to focus on their company's long-term needs.
Among other things, industry executives say they've been looking for ways to improve processes. As well as scoping out new technology that might be useful widespread hiring resumes.
According to the talent-acquisition platform Lever, many recruiters see structural changes taking place in the way candidates are nurtured, interviewed, and priced. To examine the coronavirus's impact on recruiting practices now and in the future, the company commissioned a survey of 700 talent and HR leaders in North America. 
While the survey found many employers continue to hire, most have some kind of hiring freeze in place. Just 14% implemented a total freeze, and another 43% allowed recruiters to fill specific roles or backfill some positions, Lever said.
Layoffs and hiring freezes, however, don't mean recruiters have nothing to do. More than half of those surveyed said they're hiring with delayed start dates, and 47% continue to review resumes.
As many talent acquisition professionals predicted during the pandemic's early days, organizations are actively developing their pipelines so they can be ready to hire once the business environment begins coming back. 
And when will that be? About a third of recruiters believe their hiring freeze will end around Labor Day. Another third think it will continue through the fall. 
Changing Times
With travel, commuting, and gathering in general restricted in most of the U.S., the processes and tools used to recruit candidates were bound to change. Many, if not most, recruiting platforms and job boards have added products to support video interviews and online events.
Indeed just launched a virtual events tool, for example, while Dice and IDG partnered to create tech-centric online recruiting sessions. As early as April, virtual recruiting platforms reported an uptick in customer interest as employers shifted their talent acquisition efforts online.  
Recruiters' tactics are shifting as well. According to Lever, 56% of them are using "a lot more" video interviews.
Nearly two-thirds have turned to multi-channel strategies (30% a lot more, 33% a little more). LinkedIn's being used a lot more (say 32% of recruiters), as are employee recommendations (28%).  
No vendor in the world would publish a study that said users are happy with their tech stack. Still, it seems worth noting that fewer than half of recruiters believe they have the tools they need to build candidate relationships. Although 87% have some kind of talent management suite in place, 42% said those solutions don't do a great job in relationship-building. (Only 8% said they don't have any talent-building tools at all.)
Doing Business
Elsewhere in the recruiting world…
Indeed launched a virtual events feature. Called Indeed Hiring Events, it provides the tools to create, promote, and manage events online. Including screening questions to help refine candidate lists. It also manages scheduling and candidate communications throughout the process.
Symphony Talent enhanced its newly launched SmashFlyX platform with tools to manage automated campaigns and connected-TV advertising. As well as simplify job posting across multiple outlets. The company said its aim is to improve ad-management efficiency and expand employer-brand awareness on video-based channels. 
Manpower Group's Right Management expanded its executive coaching service to provide on-demand, virtual sessions via a new platform, RightCoach. Through 30-minute sessions, the product allows employers to offer leadership coaching to more people. 
CEIPAL partnered with TextToHire to provide customers with an enterprise-level texting platform that can be integrated with most any ATS or CRM. CEIPAL's first partner product, TextToHire helps recruiters engage talent directly from their ATS, mobile device, or browser.
The HR Technology Conference & Exposition will be held online Oct. 27 – 30, 2020. Becoming the latest industry event to, for now, abandon the idea of in-person gatherings during the Covid-19 pandemic.
---
Authors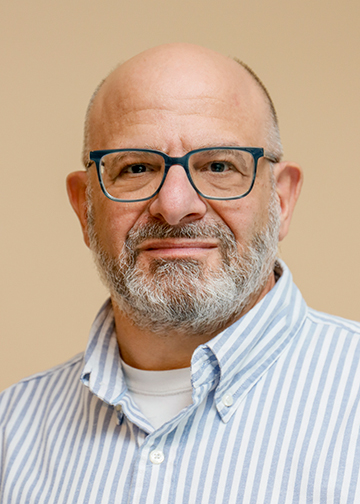 Mark Feffer is executive editor of RecruitingDaily and the HCM Technology Report. He's written for TechTarget, HR Magazine, SHRM, Dice Insights, TLNT.com and TalentCulture, as well as Dow Jones, Bloomberg and Staffing Industry Analysts. He likes schnauzers, sailing and Kentucky-distilled beverages.
---
Recruit Smarter
Weekly news and industry insights delivered straight to your inbox.