HCM Talent Technology Roundup April 2, 2021
Press play to listen to this article!
'Employee Experience' Concerns Spread Beyond HR
Covid-19 has spurred businesses to think of the employee experience more holistically, as a dynamic that's impacted not only by managers, teammates and HR, but by how workers interact with departments across the organization and the very tools they use to get their jobs done.
As a result, nearly every touchpoint between employers and the workforce has become part of the equation of employee experience. During the Spring HR Technology Conference, industry analyst Josh Bersin said HR tech was in the process of shifting to "work tech," and predicted the industry would spend much of 2021 seeking to improve employee experience through apps that are easy to use and integrate neatly with existing tools.  
Meanwhile, the pandemic has encouraged employers to pay more attention to what their workforce is thinking, at least in Europe. According to Qualtrics, 70% of IT executives in France, Germany and the UK said their organizations have increased the frequency of employee listening since Covid-19 began. And 74% are taking action on IT transformation projects in direct response to what they hear.
Because of the pandemic, "the IT experience became the entire employee experience," the report said. "Company-issued laptops, phones and software became the only connection between employees and their employers."
Baseline technology issues like security, privacy, infrastructure and support services continue to receive the lion's share of IT spending, according to the report. However, investment in collaboration and communication tools is rising. Since early 2020, for example, a number of companies have introduced video conferencing and instant messaging tools. A number of industry observers are keeping an eye on platforms like Slack and Microsoft Teams as more HR capabilities are made available through their environments.
Corporate leaders now see IT as "an essential lever" of the employee experience, Qualtrics said, not only because the department's implementing new work tools, but because it's also facilitating employee listening and "taking action to address emerging needs and requirements that are now key drivers of the employee experience."
Interestingly, the report found that the corporate board's top three objectives for IT are to improve customer experience and retention, improve employee productivity and improve operational efficiency. Improving the employee experience isn't mentioned. Also interesting: Just 26% of IT executives consider themselves extremely knowledgeable about which of their initiatives drive employee engagement, productivity, and/or performance.
Paycor Adds Module for Career Development, Coaching
Paycor introduced Paycor Career Management, a module that HR and business leaders can use to design and implement succession plans.
The announcement comes three weeks after the Cincinnati company introduced Talent Development, which facilitates performance management and employee development.
Career Management is meant to help employers create career strategies, facilitate internal movement and identify talent risks. Managers and employees can use it to define a role's responsibilities and set expectations to help managers provide feedback that's specific to workers and their career plan.
It's no secret that employees often jump to new opportunities when they believe they're not given the chance to grow in their current role. But there are other reasons to pay attention to employee development, as well. Paycor points to Deloitte's 2019 Deloitte Global Human Capital Trends report, which suggests, "Creating better programs to facilitate internal mobility can pay off in multiple areas: growth, employee engagement and business performance." At the same time, employees are often unsure of expectations, a dynamic that can impede career development and frustrate everyone involved.
As with Performance Management, Paycor seems to have its eye on making the process behind career growth less clunky. "Career management is effective when it isn't just a one-way dialogue only coming from the top," said Ryan Bergstrom, the company's chief product officer. Career Management helps front-line managers "be more effective by allowing them to invite their employees to take an active role in the development and activation of their career development plans," he said.
Doing Business
Cielo enhanced its TalentCloud platform in a bid to improve the hiring experience, apply AI to match the best-fitting candidates to open roles, leverage automation to improve efficiency and present insights that will help talent acquisition teams improve their decision-making and performance measurement. Other capabilities include CRM and a digital-assistant chatbot, as well as an ecosystem of integration partners.
iHire plans to acquire WorkInSports, a sports industry employment hub. WorkInSports will become the 57th industry-focused community on iHire's recruitment platform. Both companies have signed a binding letter of intent and expect the transaction to be completed in the coming weeks. After the acquisition, WorkInSports will be fully integrated with iHire's platform.
Trackforce Valiant, a management platform used by security guard companies, announced a partnership with Jobvite that allows it to provide an integrated solution to help source talent while reducing administrative effort. In addition, the partnership helps ensure that the process of onboarding new recruits is centralized, seamless and integrated directly into Trackforce Valiant's Time and Labor Management and Payroll Management applications.
Lattice raised $60 million in Series E funding, raising its total valuation to about $1 billion. The latest round was led by Tiger Global. The company said the funds would be used to expand its team to pursue product development and geographic expansion. Today, Lattice has 225 employees, 2,500 customers and over 500,000 users.
Learning platform Kahoot added German and Italian versions of its mobile app, making it available in a total of seven languages. The others are English, Spanish, French, Brazilian Portuguese and Norwegian. Kahoot said it's seen significant growth recently in Germany and German-speaking regions.
Learning platform provider WorkRamp launched a marketplace and several new features, including synced guide progress across internal training paths and advanced user management, which allows admins to customize user attributes and fields and selectively allow learner registrations based on domain.
---
Authors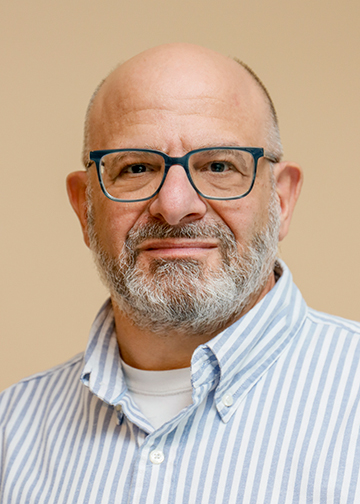 Mark Feffer is executive editor of RecruitingDaily and the HCM Technology Report. He's written for TechTarget, HR Magazine, SHRM, Dice Insights, TLNT.com and TalentCulture, as well as Dow Jones, Bloomberg and Staffing Industry Analysts. He likes schnauzers, sailing and Kentucky-distilled beverages.
---
Recruit Smarter
Weekly news and industry insights delivered straight to your inbox.