Is Sourcing or Recruiting Right for You?
When I graduated with my Bachelor's in Psychology in 2016, I thought that the four years prior would give me definitive clarity as to what career path I wanted to pursue. To my dismay, the only decision I had arrived at was that I did not want to pursue a second degree in Psychology (at least, not yet).
Since then, I have spent the entirety of my career sourcing and recruiting and have loved it, but realized it could have gone in a completely different direction.
For those who are considering possibly seeking jobs in the talent acquisition space, there are job responsibilities that differ for each type of role that can help you determine if the job is right for you.
When people ask me what I do for a living, I typically respond "I am a Recruiter!" While this may have been true in the past, it is not necessarily true now. I currently work as a Sourcer. However, many people outside of the TA space have never heard of Sourcing.
Sometimes, I even have a skeptical acquaintance respond with a mocking, "So what, you're basically Dumbledore?"
I wish.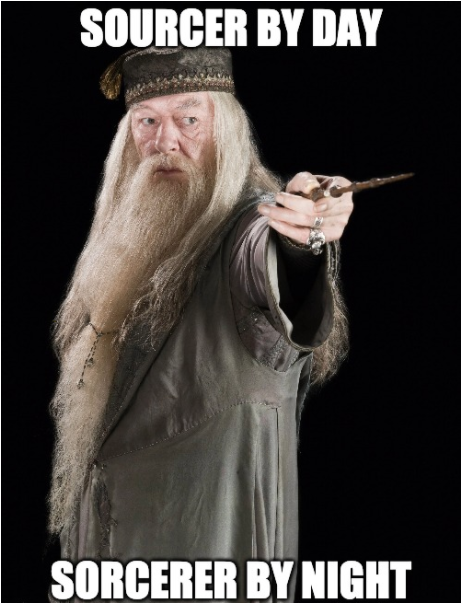 So what is sourcing?
The Oxford Dictionary defines the verb 'source' as to "obtain from a particular source," or, "find out where (something) can be obtained."
So, in a talent acquisition space, sourcing is to find where the right candidates can be obtained. Typically a sourcer will be gathering data about candidates from different data aggregations. For example, they may be searching through Google, LinkedIn, SeekOut, or other sites to find candidates to contact.
From there, a Sourcer will typically be the first point of contact with the candidate through a form of messaging (email, inmail, phone call). Sometimes, they will also host the initial screening interview with the candidate.
Sourcers tend to be data nerds. I was surprised to realize how fascinated I was while learning how Boolean language can optimize my search for candidates. Sourcers tend to enjoy doing research and learning. They also tend to be highly creative. They may sometimes be the type of person that dislikes working with administrative tasks.
Sourcers can be working internally for one company or work as a third party. Regardless of where someone is Sourcing, the responsibilities tend to remain pretty similar.
Recruiters can also work in house or at a third party, also known as an agency. However, an in house Recruiter's day may look very different from an agency Recruiter. Before we dive into that, let's go over the difference between a Sourcer and Recruiter.
In-house Recruiting
While a Recruiter may source candidates, they will also be responsible for maintaining the candidate relationship. They will continuously work with a candidate from the initial screen up until the offer stage. The recruiter will help schedule and prepare candidates for interviews and give them feedback after their interview. They will check in with candidates at each stage of the hiring process. They will often also be responsible for extending offer letters, running background checks, and onboarding candidates. Recruiters who do not source typically field their candidates from applications or from job boards.
So, how is an in house Recruiter different from an agency Recruiter? Typically, an in house Recruiter will maintain the candidate relationship but will often be responsible for collaborating with the Hiring Manager and/or HR about job requirements. They will have an intake meeting with the Hiring Manager to understand and possibly collaborate to help determine the requirements. They will be in contact with the Hiring Manager, as well as the candidate, for the entire hiring process. In house Recruiters may work to fill any open position in their organization, or may be assigned to one specific department.
In house recruiters tend to enjoy relationship building. They will have strong collaboration skills and may be the type of person that everyone in the office is friends with. They won't have an issue with administrative work, and may even enjoy it.
Agency Recruiting
Recruiting agencies tend to have a person responsible for the relationship management with the client. This person is typically referred to as the Account Manager. They will be the ones passing on information to the Recruiter about the job requirements. From there, the Recruiter tends to work solely with the candidate experience. Agency Recruiters tend to be specialized to a certain industry.
Agency recruiters will make a commission for every role they fill, and therefore tend to be very money-driven. They are challenge seekers and are incredibly driven. Agency recruiters work at a very fast pace, are highly detail oriented, and tend to be risk takers.
All three jobs require different skill sets and suit different people. It's important to consider what is most meaningful to you while pursuing a career– what will make you excited to wake up for work in the morning? If you decide not to pursue a role in the Recruiting industry, you will at the very least be able to tell the difference between your Sourcer friend Al, and Dumbledore!
---
Authors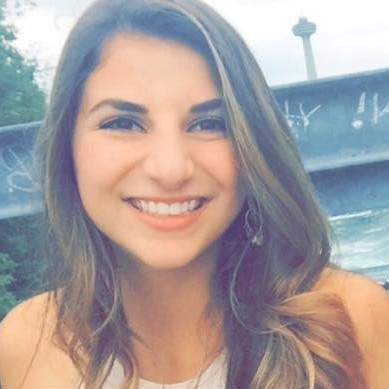 Julia "Wonder Woman" Adler Sourcer Julia Adler is currently working as a Sourcer at Wayne Technologies. She works based on clear deliverables, provide full-cycle transparent data, and are changing the way our clients view sourcing. On a day to day basis, she sources candidates, delivers talent maps and market data, finds emails, uses/has experience with a wide variety of tools, and contacts candidates with messaging built around the DISC personality profiles. Outside of Wayne Tech, Julia volunteers as the Editor of ATAP (Association of Talent Acquisition Professionals), is a Staff Writer for SourceCon, and was a Speaker at SourceCon 2020. In her free time, you can find her on a run with her pup, painting, or listening to podcasts. She has been working in recruiting/sourcing for the past four years and specializes in recruitment tooling, building boolean strings, natural language search, and raw sourcing. She believes that you are never done learning, regardless of where you are in your career.
Recruit Smarter
Weekly news and industry insights delivered straight to your inbox.