During 2020, internal mobility became the focal point of hiring for many companies and this trend has continued into 2021. We carried out research to establish what the main barriers to internal mobility success were.
The top 3 were very revealing:
Engaging employees to view jobs
It may sound simple to ensure all employees see the internal opportunities, but the reality is that, whilst lots of time and money has gone into the external candidate experience, very little has gone into providing a great employee experience when searching for internal roles.
This poor user experience leads to limited employee engagement and ultimately means a company risks losing talent simply by not meeting the employee's expectations of being able to pursue a career path at a time and place that suits them.
Knowing what roles in what locations an employee is interested in
Unless managers have a very good grasp of where their team is in their careers and what opportunities for growth they are interested in and what are available, there's a good chance that employees will leave to grow their careers elsewhere.
Even if employees are seeing all internal job roles, they're often not seeing every opportunity a company may have across multiple locations, limiting choice.
Does anyone, other than the employee themselves, really know what role they are willing to look at and what location they would be willing to move to advance their career?
Employers keeping up to date with employee's skillset
Regularly mentioned as one of the biggest challenges, how do you match employee skills with internal roles, when you have incomplete information about those skills? The answer lies with the employee.
They know if they've completed an external online course that may help their career or enhance their leadership skills through a community-based project etc. This again comes down in part to providing the right employee experience.
Through engagement and empowering the employee, they will add new skills or competencies to their profile, helping companies match the latest skills with internal job opportunities.
As established during the research, resumes, employee information in an HR system, or LinkedIn profiles are instantly old data, but regular engagement can encourage employee participation in quarterly updates of their skill set, making job matching far more accurate.
Final thoughts
Millions are being spent by vendors and companies alike in developing sophisticated ways of measuring employee soft skills and competencies and matching them with internal job opportunities, but in some ways that miss the fundamentals.
Employees will seek internal mobility if they have good visibility of the types of roles they are looking for and an engaging and simple process to apply for those roles. That simplicity of process will also encourage them to keep their skills profile up to date.
Great internal mobility is achievable, but it requires companies to think more deeply about the most important person in the process, the employee.
---
Authors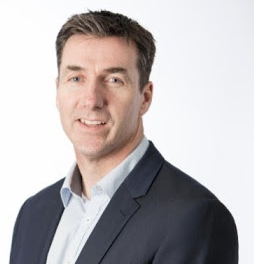 Gary Berney is Head of Engagement at HireUp which provides a best-in-class mobile-first employee experience, driving internal mobility engagement at a time and place that suits the employee. Powered by AI, HireUp measures all employee interactions and skills updates to recommend suitable job roles to employees and suitable employees to talent acquisition teams, driving internal hiring success.
Recruit Smarter
Weekly news and industry insights delivered straight to your inbox.