Over the past couple of years, recruitment has experienced a multitude of changes – from working from home to virtual interviews to onboarding new employees through Zoom or Teams.
But one thing hasn't changed.  And that's prioritizing candidate touchpoints throughout the recruiting process – whether you're remote, hybrid, or on-site.
After all, your recruiting process is often a job candidate's first impression of what it's like to work for your organization. And, to attract the best of the best to your company, you need to create a high-quality candidate experience beyond technology.
You need to extend the human touch.
What Is the Candidate Experience?
The candidate experience includes all job seeker's interactions with your organization throughout the recruiting process. For example, touchpoints include your job ads, the application process, interview, and any communications with the hiring team and other employees.
You can demonstrate your company's values and culture through your hiring process, setting yourself apart from your competition in a job market where candidates still have the upper hand. Essentially, the candidate experience keeps job seekers engaged before, during, and often after you offer (or reject) an applicant.
Whether you're remote, hybrid, or on-site, candidate touchpoints are critical to humanize your recruitment process. From sourcing candidates to interviewing to the point of hire, humanizing candidate touchpoints creates – well – a better candidate experience while benefiting the company as well.
Curious how this benefits you?  Let's look at some recent statistics.
55 percent of job seekers will pull out of the application process
75 percent of professionals currently working for their organizations were directly influenced by the touchpoints throughout the recruitment process
82 percent of job seekers would share a positive candidate experience with others, whereas 69 percent would share a negative experience
3 Ways to Determine the Main Touchpoints of a Candidate
Let's now look at three ways professional recruiters should determine their primary candidate touchpoints during the hiring process.
1. Sourcing
According to LinkedIn, recruiting professionals spend up to 13 hours weekly sourcing job candidates for a single role.  And, as many companies are ramping up on hiring, you don't want to lose out to a competitor when courting talented applicants.
So, how do you insert more human touch into the sourcing process, helping you to attract the best candidates?
Here are some options to improve your sourcing:
Focus on more than just active candidates. Incorporate passive talent into your sourcing strategy. After all, 

70 percent of the global workforce consists of passive talent, meaning those employees that aren't currently looking for a job.
Go social.  Start recruiting on social media.  With 86 percent of all job seekers using social media during their job search, companies will lose out on top talent if social media isn't a core part of their recruiting process.

Pro Tip: Don't be afraid to be yourself on social media.  Job candidates ultimately want to connect with companies that are authentic.

Look outside of the box.  Expand your search. Connect with candidates that may only have some of the required qualifications. Seek non-traditional candidates, such as those that have been out of the workforce or those returning from military service.
2. Employer Branding
Employer branding is not something to ignore – especially not in today's job market.  In fact, many employers have found themselves re-inventing themselves since the pandemic.
According to LinkedIn, "[t]he pandemic has muddled both economic and social norms and changed people's expectations of the brands they work for and buy from.  These blurring lines mean candidates, employees and customers are evaluating companies more holistically than ever. To build trust and compete for the best candidates in this new organizational reality, brands must show up and communicate consistently across all audiences and stakeholders."
If employers haven't looked at their employer branding (even in the last six months), they need to bump that up to the top of the to-do list.  With 82 percent of job seekers considering an employer's reputation before applying for a job, employers that aren't brand conscious will lose out on top talent.
Further, and potentially more detrimental, 53 percent of job candidates say that "poor or diminishing employer brand and reputation" is one of the reasons they left a previous employer. However, 20 percent claimed it was the primary reason they left a previous job.
In this light, employers must continually consider how to market themselves in a post-COVID world, including what it's like to work at their organization. To do this, consider having current employees serve as proud ambassadors of your organization, participating in the recruiting process by posting online or interacting with candidates.
Another popular option is to openly discuss flexibility with your job candidates – when building your online presence and then directly during the recruiting process. According to McKinsey, when people are offered flexibility at work, 87 percent of employees take it.  Making flexibility part of your employer branding strategy demonstrates to job seekers that you trust your employees to get their work done while respecting their time.
3. Interview
When focusing on humanizing candidate touchpoints, employers should also give their interview process a good once-over, ensuring that it's streamlined (for both the employer and the job candidate) but with a personal (and very human) touch.
This phase of your recruitment cycle allows you to connect with candidates – whether in-person or over video. For example, get to know the candidate. Go beyond their initial qualifications to see if they'd be a fit for your culture. How your team communicates during the interview process is essential to the candidate's perception of your organization.
And, while you're communicating, be sure to over-communicate about the next steps in the process. With 63 percent of job candidates saying that employers don't express themselves adequately and another 53 percent saying they received no response from the employer until three months after applying, think about how you can differentiate yourself by just communicating.
Humanizing the Critical Candidate Touchpoints
Keeping communication lines open during the recruitment process while demonstrating empathy, understanding, and awareness can go a long way to humanizing your recruitment process post-pandemic. Humanizing candidate touchpoints during your recruitment process helps candidates feel heard and respected – helping you attract and retain top talent for your organization.
---
Authors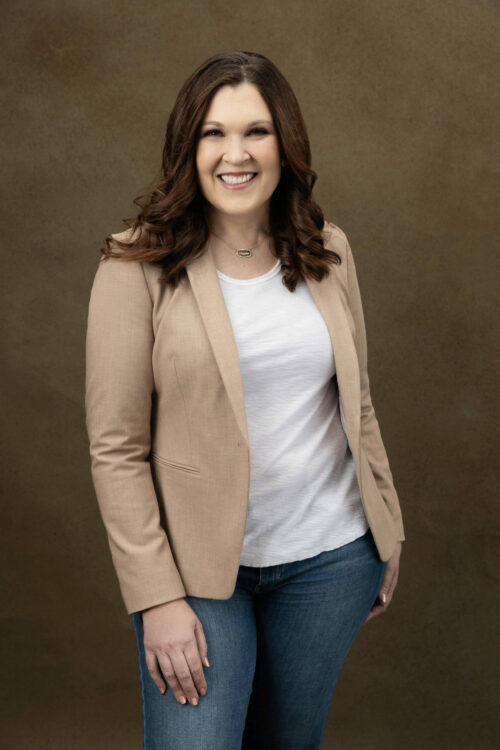 Jenny Kiesewetter is a prolific Nashville-based freelance writer, teacher, and coach, specializing in human resources issues, employee benefits, employee training and development, and legal compliance issues. Jenny has a knack for making complicated topics understandable, digestible, and valuable. In her free time, Jenny enjoys spending time with her friends and family, traveling, live music, and dining out.
Recruit Smarter
Weekly news and industry insights delivered straight to your inbox.